VERUELA, AGUSAN DEL SUR – The Department of Social Welfare and Development (DSWD) Caraga through the Kapit-Bisig Laban sa Kahirapan – Comprehensive and Integrated Delivery of Social Services (Kalahi-CIDSS) handed seven units tribal centers and one 12 linear (ln) meter (m) steel footbridge over to the different barangays in the municipality of Veruela, Agusan del Sur during the celebration of the Kadujawan Festival on March 31.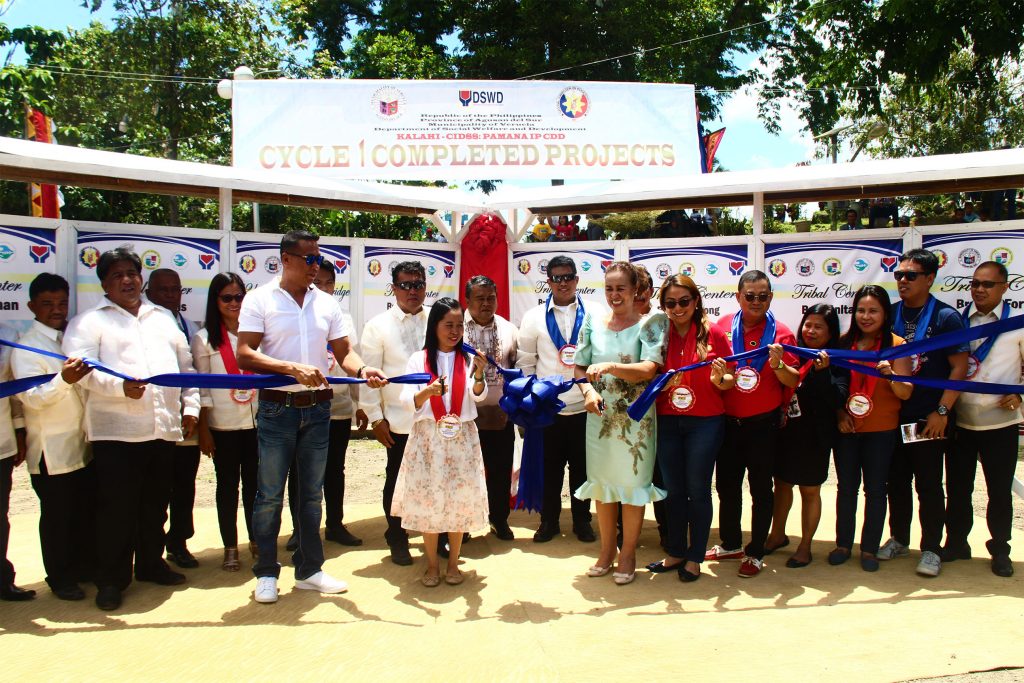 The tribal centers and steel footbridge are sub-projects implemented under the Kalahi-CIDSS Payapa at Masaganang Pamayanan (PAMANA) Community-Driven Development Program for Indigenous Peoples (IP – CDD). The IP-CDD program aims to deliver basic social services to IP communities by supporting the implementation of the Ancestral Domain Sustainable Development Protection Plan (ADSDPP).
Spearheading the inauguration and hand-over ceremony were Municipal Mayor Myrna Mondejar, Municipal Vice Mayor Edgar Brigole, Vice Governor Samuel Tortor, and Sangguniang Panlalawigan Kleng del Rosario. They were joined by Regional Community Development Specialist Elsa Montemor, Regional PAMANA Focal Anabella Madelo, Sangguniang Bayan Members, Punong Barangays, and CSPMC Officials.
The seven units tribal centers are situated in the barangays of Sinobong (182 IP households served), Sta, Cruz (49 IP households served), Anitap (59 IP households served), Katipunan (59 IP households served), Candiis (42 IP households served), La Fortuna (207 IP households served), and Binongan (153 IP households served). While the 12 ln. m. steel footbridge is located in Barangay Sawagan with 83 IP households served.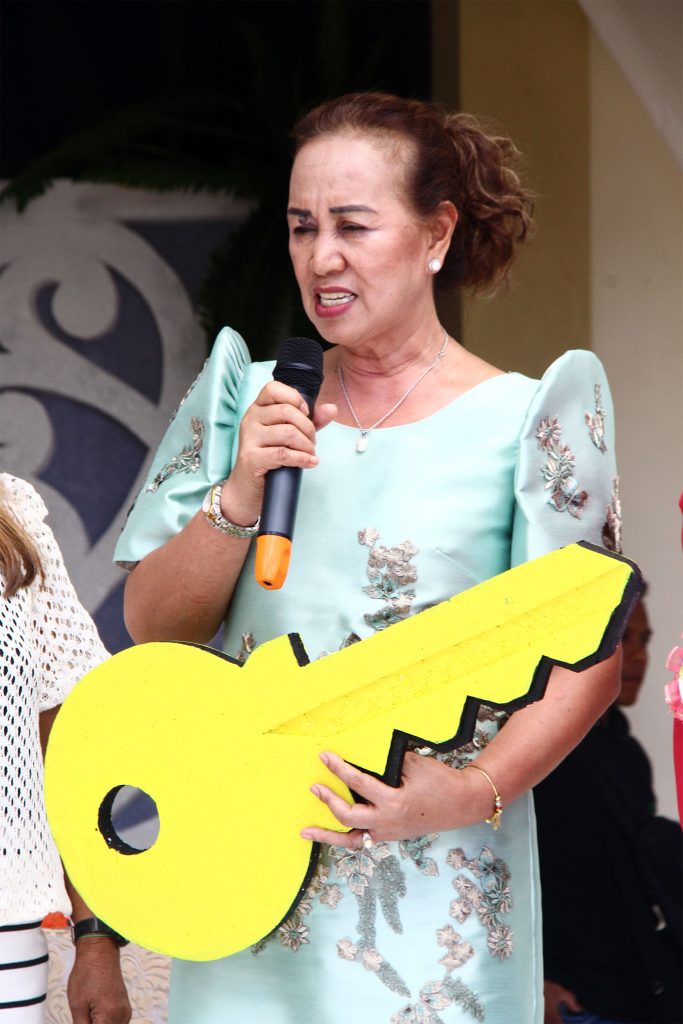 KC PAMANA IP – CDD's first cycle, having 17 sub-projects, began its implementation in 2017 and ended in 2018 utilizing a total grant amounting to Php 16,105,263.12.
The residents of these barangays are elated and grateful for the program as they had been yearning for these projects for a long time now. For the recipients of the tribal centers, looking for a venue to conduct their meetings and other important gatherings had always been a problem – transferring from house to another just to hold these activities. But on some days, they are left with no choice but to meet and discuss under the shade of trees or on the side of the road.
For Barangay Sawagan, a construction of the 12 ln. m. steel footbridge was the answer to address their problem on the transportation of their goods and products. Before, residents have to pass through a bumpy, muddy road and a narrow creek going to the town proper of Veruela. Freight was also costly, forcing the residents to spend more on transportation.
Arlene Estrelloso, Tribal Secretary and Operations and Maintenance Member of Barangay Binongan, expressed her gratitude to the program, "Dako ang pasalamat namo kay niabot ni nga project (tribal center). Tungod kay dili lang kay nakakat-on mi ani, naa na pud mi mapasilungan. Sauna mag ginururay pa mi mangita og ka-meetingan (We are very grateful that this project came because not only we have learned from it, but we also now have a place we can call our own. Before, we would have trouble looking for a place to hold our meetings)," she said.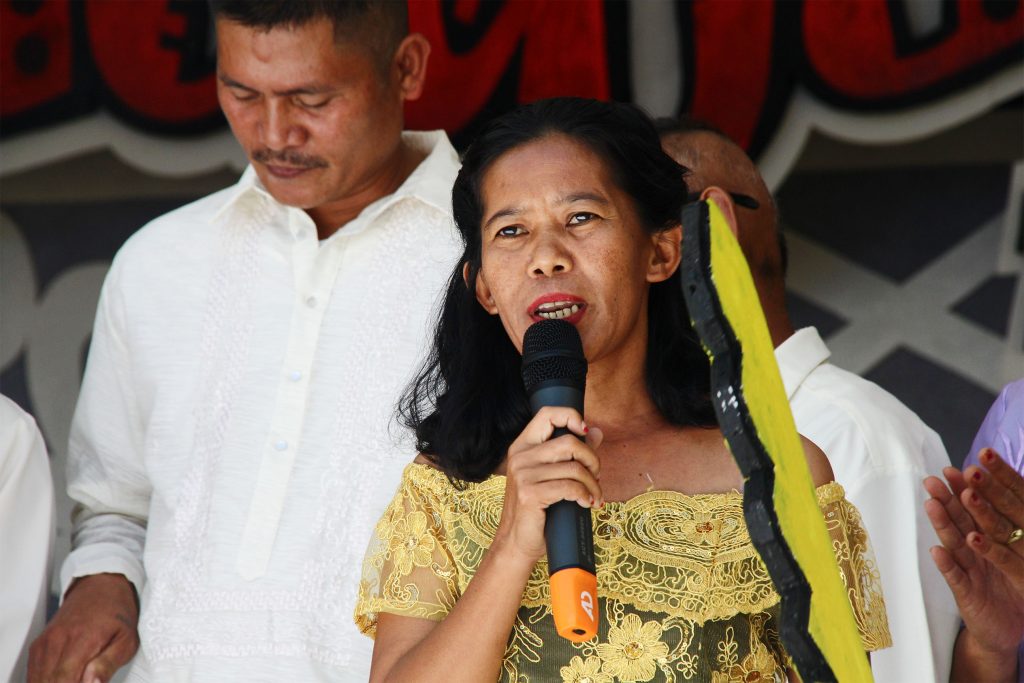 Moreover, the IP community's participation and involvement in the implementation of these sub-projects paved the way to the acknowledgment of their presence in society. From being marginalized and oppressed, people are now beginning to see their importance and potential as community leaders.
"Ako mapasalamaton gyud ko sa Kalahi-CIDSS, sa DSWD, ug sa nagkalain-laing ahensya nga nakatabang kanamo sa among barangay. Nahatagan na kamo og pagtagad ug kami nakita na sa katilingban isip usa ka katawhan sa nasud sa Pilipinas (I am thankful to the Kalahi-CIDSS, the DSWD, and the different government agencies that have extended help to our barangay. Finally, we have been noticed and treated as a part of the entire community and a citizen of the country)," Democrito Aznar, Punong Barangay of Barangay Binongan said.###(CLEA MARIEL C. MALUNHAO/Social Marketing Section/DSWD Field Office Caraga)