BUTUAN CITY- To equitably distribute the limited resources to the neediest, the AMA Computer Learning Center (ACLC) College of Butuan and Local Government Unit of Gigaquit, Surigao del Norte obtained the list of poor households from the Listahanan of the Department of Social Welfare and Development (DSWD).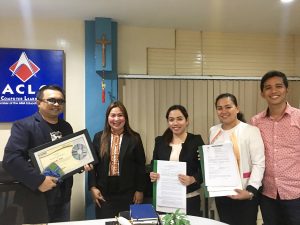 Regional Field Coordinator Aldie Mae A. Andoy handed over the datasets to ACLC School Director Alan L. Atega and Gigaquit Municipal Social Welfare and Development Officer Aigleen Molina on October 15 and 17, 2019 respectively.
Listahanan shares the datasets to users after both parties sign a memorandum of agreement for the utilization of the data. This is in compliance with the R.A. 10173 or Data Privacy Act of 2012. Prior the datasets turn-over, series of inspection meeting were conducted to ensure that the 2nd party is capable of protecting such information.
The ACLC requested name matching of their scholarship applicants. This will be the basis for all Diploma Program Scholarship beneficiaries as stipulated in UniFAST guidelines and other TESDA and CHED scholarship grants such as 3-years Diploma in Telecommunication and Computer Servicing Technology, 3-years Diploma in Computer Technology, 3-years Diploma in Information and Communication Technology, 3-years Diploma in Software Application and Development Technology, Training for Works Scholarship Program, Private Education Student Financial Assistance, and others.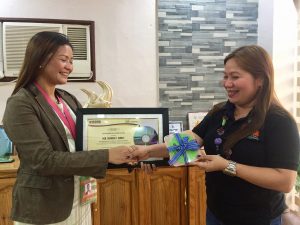 While LGU Gigaquit acquired the datasets to obtained the list of poor households, poor individuals, poor children ages below 18 years old, poor youth, poor women, poor senior citizens, poor solo parents, and poor Persons with Disability. This will be used for various social protection programs and services of the LGU.
Listahanan is an information management system that employs geographic targeting, household assessment, and validation in order to provide national government agencies, development partners, and other social protection actors with information on who and where the poor are in the Philippines.