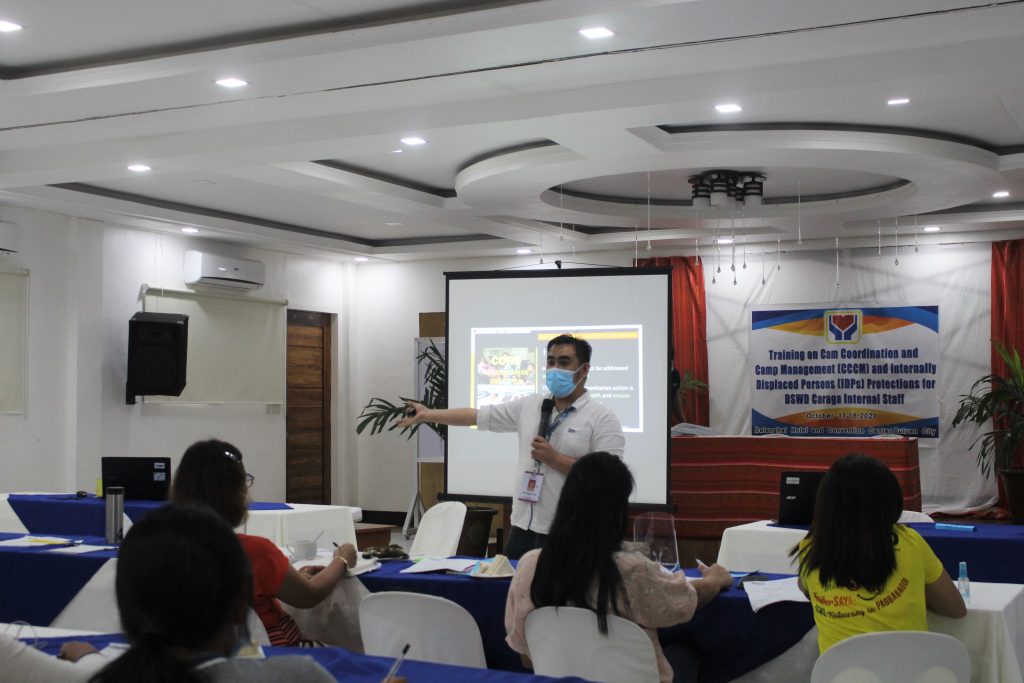 The Department of Social Welfare and Development Field Office Caraga trained internal staff on Camp Coordination and Camp Management (CCCM) at Balanghai Hotel, Butuan City, last October 12-15.
The training was spearheaded by the Disaster Response Management Division (DRMD), in collaboration with the Capacity Building Unit (CBU) and the Learning and Development Section (LDS) of DSWD Caraga.
The four-day training, which also includes the topic on Internally Displaced Persons (IDP) Protection, aims to provide the staff an understanding of the coordination mechanisms between and among members of the response clusters and its vital role in the protection and safety of IDPs and the provision of adequate services promptly.  Discussions cover the standards in handling the preparation, actual, and post-camp management processes and develop potential or active camp managers with the appropriate camp management competencies for IDPs compliant to humanitarian standards and protocols.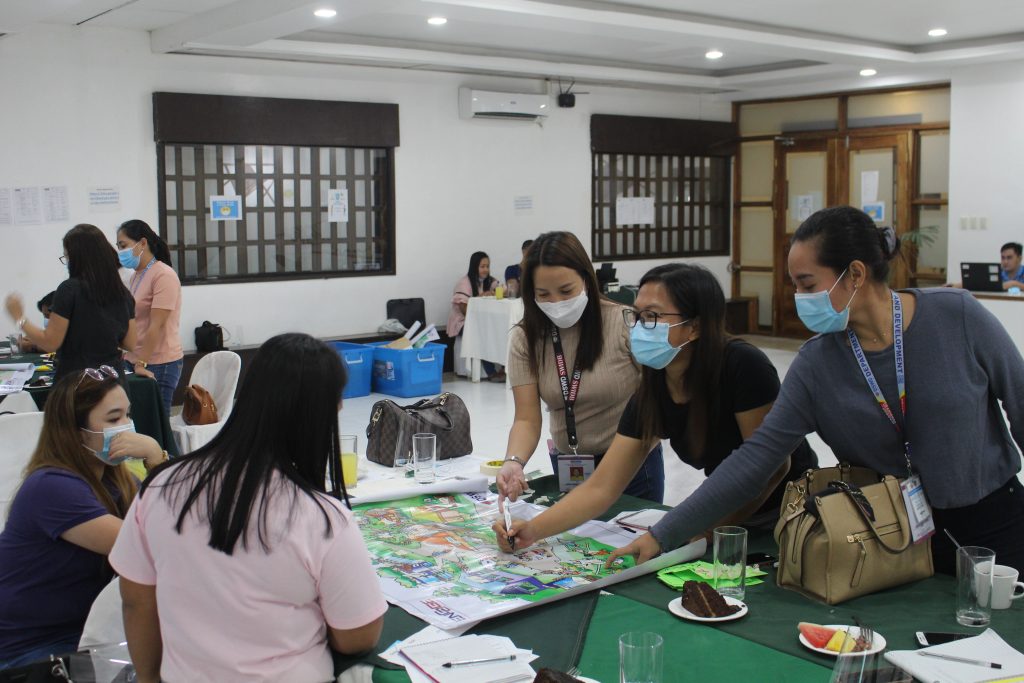 Using the different teaching-learning methodologies, the training team tackled four modules, namely:
Module 1. Introduction to Disaster Risk Reduction and Management (DRRM), Humanitarian Standards, and Internally Displaced Persons.
Module 2, Camp Coordination and Camp Management
Module 3. Information Management
Module 4. Preparation for Early Recovery Phase
According to the Philippine Constitution (Article 2, Section 4), "the prime duty of the government is to serve and protect the people." Disasters are no exception to this law. It is always imperative to immediately move disaster-affected families to safe, secure, and accessible evacuation centers or safe areas to decrease the possible casualties during disasters. With this, DSWD ensures proper Camp Coordination and Camp Management (CCCM) and Internally Displaced Persons (IDP) Protection during these times.
The CCCM cluster aims to provide timely and well-coordinated humanitarian assistance and augmentation support in the management of the evacuation center. It is to ensure that the needs of the disaster-affected families are attended to appropriately.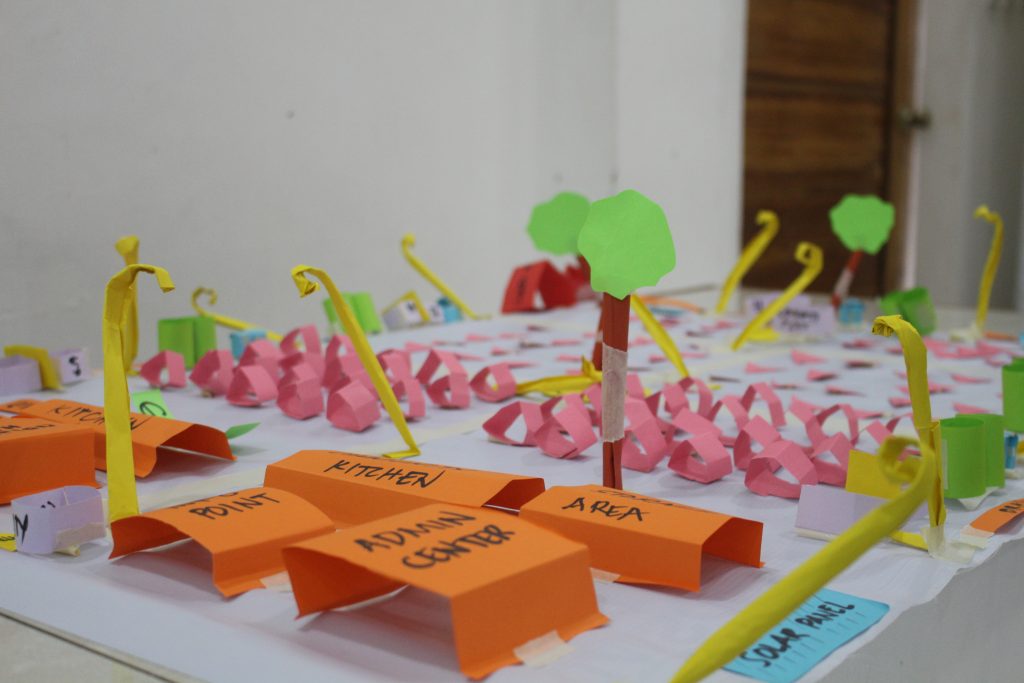 Aside from the proper implementation of CCCM in camps, disaster-affected individuals and families are also entitled to IDP protection, during their displacement and during return or resettlement and reintegration. Protection refers to all the activities aimed at ensuring full respect for the individual's rights in accordance with the letter and the spirit of the relevant bodies of law (i.e., human rights law, humanitarian law, and refugee law).
With this, DSWD Caraga hopes to increase competent potential or active camp managers equipped with camp coordination & camp management, and IDP protection knowledge and skills.