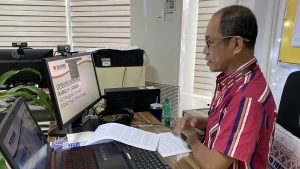 As the key player in the implementation of social welfare and development programs and services, the Department of Social Welfare and Development (DSWD) Field Office Caraga is preparing the Local Social Welfare and Development Offices (LSWDOs) in the implementation of the "Mandanas Ruling" through a series of virtual orientations on the use of the mapping tool to be utilized for the devolution, via zoom on February 16-17, 2021.
The Ruling employs an increase in the Internal Revenue Allotment (IRA) shares of Local Government Units (LGUs) and will decrease the fiscal resources of National Agencies for its key priorities and commitments in reducing poverty, promoting infrastructure and human capital development, and pursuing peace and order.
OIC-Regional Director Ramel F. Jamen in his opening message emphasized the initiatives done by the Department in preparation for the full implementation of the Mandanas Ruling. He also emphasized the importance of accomplishing the mapping template that will help the LSWDOs during the full devolution.
"In preparation for the Mandanas Ruling, the Department designed a mapping template that seeks to document the LSWDO's financial resources, human resources, devolved social welfare services, LGUs readiness, and adsorptive capacity", Jamen said.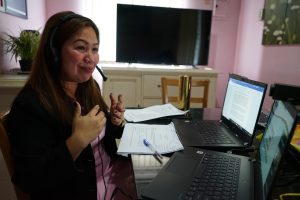 The Mapping Tool was designed to help finalize the Department's devolution transition plan in strengthening technical assistance with the LSWDOs, especially during the full devolution of social services in 2022.
OIC-Policy and Plans Division (PPD) Chief Aldie Mae A. Andoy thoroughly discussed the Mapping Tool. She highlighted that personal information of the staff is needed to accomplished the said tool, however, she ensured that all the data will be stored in the data center where only authorized personnel is allowed to access and process.
The template has 5 Sections, namely; (1.) Fiscal Data, (2.) Staffing Requirement, (3). Local Planning Processes and Institutional Mechanisms, (4). Reporting and Monitoring, and (5). LGU Readiness to New Normal. These sections need to be accomplished properly since this will be the basis of the national government to have a clearer picture of the different levels of government's roles and functions, especially on the readiness of the LGUs for the transition.
The Department continues to provide technical assistance to all LSWDOs in relation to the Mapping Tool. ### Social Marketing Section