The Centers and Residential Care Facilities (CRCF) – Unified Program Project Management Team – Infrastructure Project, of the Department of Social Welfare and Development (DSWD) Field Office Caraga, conducted its Program Implementation Review (PIR) at Amontay Beach Resort, Nasipit, Agusan del Norte last June 4, 2021.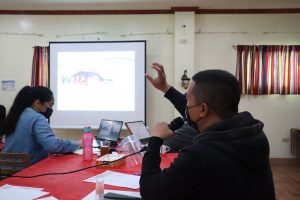 The CRCF in Caraga comprises two (2) residential care facilities intended for children who are 7-13 or below 18 years old in need of special protection, care, recovery, rehabilitation, and development, who are under difficult circumstances. Clients include children who are sexually abused, emotionally/physically maltreated, neglected, and alike. These centers are the Home for Girls (HFG), intended for girl clients, and the Regional Rehabilitation Center for Youth (RRCY), designed for boys – specifically children in conflict with the law (CICL).
The Department is mandated by the law to provide exceptional protection and temporary residential care to children who have experienced abuse whose continuous stay in their respective homes is not recommended. This is stated in RA 7610, RA9262, RA 9344, and PD 603, to mention a few.
To maintain the quality of programs and services provided, the center must comply with the standards based on Amended Administrative Order No. 15 Services of 2012 known as the Revised Standards of Residential Care Services of the Department. The residential care facilities should excel in all the areas: Administration and Organization, Program Management, Case Management, Helping Strategies/Interventions, and Physical Structure and Safety. This is also according to the DSWD's Vision, for the Department to be the world's standard in the coordinated social protection services to include the residential care facilities as "Centers of Excellence".
Amidst the crises brought about by the COVID-19 Pandemic, the CRCF of DSWD Caraga continued the improvement of their infrastructure projects, equipment, furniture, and fixtures, as well as other non-food items necessary to improve the delivery of programs and services.
During the PIR, Arch. Aimae S. Juanitas and Engr. Billy C. Atendido, HFG, and RRCY technical staff, respectively, presented the Proposed Priority Project for 2021 and the Status of Preparation of the centers. At the same time, both technical teams gave the Review and Assessment of the Implementation Results of the 2020 Infra Projects.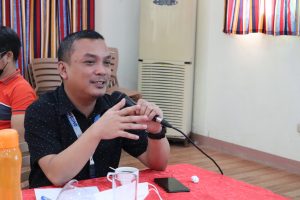 Ramil M. Taculod, Regional Director for Administration, RPMT Chairperson, hoped that all the Unified RPMT, together with the staff of the respective centers, will apply the agreed measures in response to the issues and concerns raised to ensure a quality delivery of services.
Taculod also extended his commendation to the HFG for achieving a Level 3 Accreditation or Center of Excellence status.