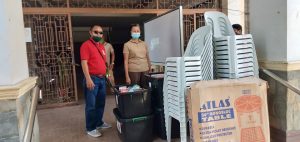 To address the specific needs of both displaced women and children affected by disasters, the Department of Social Welfare and Development (DSWD) Field Office Caraga has provided Women and Child Friendly Space Kits to the LGUs of Bayugan City, Surigao City, and Tandag City on November 18, November 23, and November 24, respectively.
Both kits aim to provide a more systematic, organized, and gender-responsive way of delivering services. The Child Friendly Space (CFS) Kit is composed of 3 chess boards, 5 jumping ropes, 12 puzzles, 12 flash cards, 48 boxes of pencils, 30 stress balls, 24 glues, 7 bond papers, 2 floor mats, stickers, and children's books.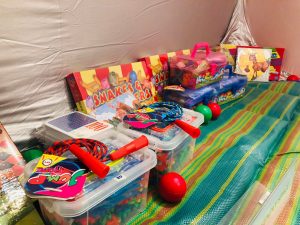 Meanwhile, the Women Friendly Space (WFS) Kit has a composition of the following: 7 boxes of pencils, 50 white board markers, 2 record books, 1 solar lamp, 70 pcs. of cartolina, a flashlight, 10 floormats, 2 white board erasers, 1 box of ballpens, 12 boxes of crayons, 24 permanent markers, 5 reams of bond papers, 10 pcs of curtains, 2 pcs of big stickers for storage boxes, 30 pcs of small stickers for monoblock chairs, 2 pcs of small stickers for monoblock tables, and 1 pc of small sticker for white board.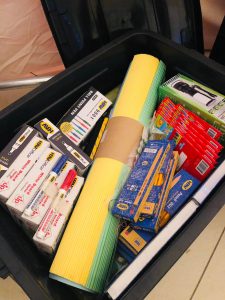 The Department has acknowledged the possibility of traumas/anxiety to the Internally Displaced Individuals (IDPs), specially to children, caused by disasters and other calamities. Along with the objective of meeting their needs holistically, it is deemed imperative to prioritized aiding the healing of these traumas. Activities and other interventions are provided to meet such causes.
Moreover, special needs of women in evacuation camps are also among the Department's objectives. This includes increasing the awareness among women and the community at large, on issues related to well-being, women's rights, sexual and reproductive health, and gender based violence.