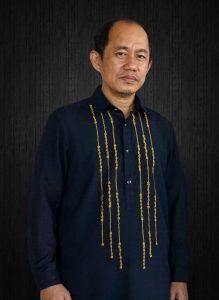 The pandemic has posted a serious challenge to all of us, especially for the Department of Social Welfare and Development (DSWD) who has been in the forefront of delivering important programs and services for those greatly affected by the COVID-19.
There were difficulties in implementing the programs and services, both the regular and the newly effected that directly addressed the COVID-19 impact. The community quarantine protocols were put in place to ensure the safety of the community. But it also posted a challenge for the DSWD in reaching the communities, especially in extending aid and support.
More than a year ago during the onset of the pandemic, the agency stepped up its social media campaign to provide pertinent information to the public, since there were restrictions in doing face-to-face activities. With this, the Field Office strengthened the use of this Official Website to reach the people to provide necessary information, critical in ensuring the success of the programs and services of the Field Office. Part of this strategy of the Field Office is to keep the public, including the different clients (programs, projects, and services of DSWD), and the different stakeholders informed. Pertinent information about the program implementations and initiatives of the Field Office, especially those connected with the COVID-19 operations were communicated through this website.
Information plays an important part in ensuring the safety and the well-being of the public. During this time of the pandemic, DSWD is aggressive in utilizing Social Media and the web in providing information to the people. Simple information such as the schedule of payouts, updates of the different programs and services, would come a long way in providing the public guidance on what to do to access aid and services of the Field Office. These pieces of information could mean the safety and protection to the public from the threats of the pandemic.
DSWD is committed to continue providing guidance to the public through the dissemination of information in different approaches – this includes the posting of information, education, and communication materials on this web page. And with this, DSWD Field Office Caraga will manage this page, to the best of our abilities, and provide timely content, needed by the public to survive the harsh challenges of the COVID-19 Pandemic, and all other information related to delivering Maagap at Mapagkalingang Serbisyo, through the social welfare and social protection programs and services to the people of Caraga.
God bless us all, and we hope that we all be empowered through information and communication.
RAMEL F. JAMEN
OIC-Regional Director
---