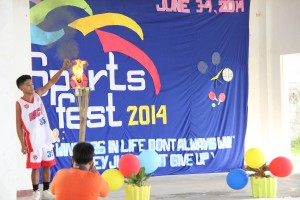 Patin – ay, Prosperidad, AdS – The Department of Social Welfare and Development – Regional Rehabilitation Center for Youth (DSWD -RRCY) residents gleefully hit the sunny compound of the Center on June 3 – 4 for their annual Sports Fest.
The festival featured the ultimate mix of sporting events for everyone including basketball, volleyball, table tennis, badminton, and chess. Residents of RRCY together with their house parents, staff, and volunteers joined the festivity.
The celebration commenced with the parade around Patin – ay Sports Complex among the different participating teams: Blue team led by Joselito Profel Martinez; Red team steered by Alberto Guerero; and White team headed by Rosares Bacus. It was followed by the lighting of the torch by one of the residents in the centre.
To promote the value of sportsmanship and develop healthy competition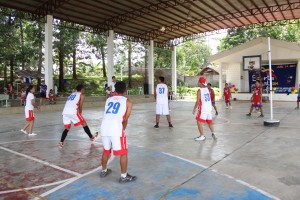 among players, the latter, are united and joined the oath of sportsmanship. Each Team presented their chant. With the participation of all members of the teams, camaraderie and rapport among residents, staff, and volunteers were prevalent.
The White team was declared as over- all champ. Also, there were identified Most Valuable Players in the games. Winners and awardees received gift packs which include assorted goods.
This Sportsfest anchored on the theme: " Winners in life don't always win; they just don't give up."
"The theme does not only emphasize the role of the players in the actual performance of the game but it has great emphasis on how these residents managed their lives in achieving the goals in life despite of becoming Children in Conflict with the Law (CICL). Residents are quite positive to have a successful way in coping their rehabilitation program in the Center despite with the various odds faced along in the midst of their stay in RRCY thru the support of the rehab team members," Mrs. Catalina B. Jomocan, RRCY Center Head explained.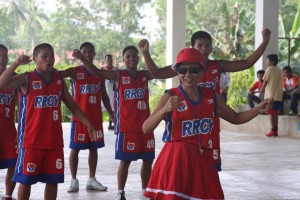 "The RRCY socialization activity in a way of a Sportfest is essential not only for the resident's physical aspects but for their mental growth as well," Mrs. Jomocan remarked.
"This helped them value the spirit of sportsmanship and responsibility during the conduct of the said activity," she added.
Mrs. Jomocan and the rest of the RRCY staff manned the whole activity.
It is recalled as mandated by the Law, R.A. 9344 also known as "Juvenile Justice and Welfare Act of 2006," that every residential care must provide opportunities for youth to engage or participate in program and services, and recreational activities which enable the residents achieved the total transformation of their well – being and help them become a rehabilitated and be prepared for future and reintegration to their respective families and communities. ### ( TDB/Social Marketing Unit/ FO Caraga)