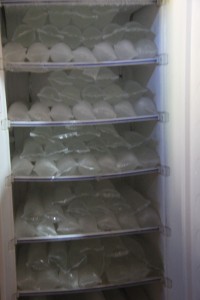 SIARGAO GROUP OF ISLANDS – Self-Sufficient Pantawid Pamilya beneficiary from the Islet of Sta. Felomena, Dapa, Surigao del Norte is now hailed as the sole supplier of ice in the said islet.
Living in an islet where fishing is the main source of income makes refrigeration a great need, a necessity to the fisher folks.
"Dako jud ang tabang aning ref labi na gayud sa amo nga naga-imbak pud ug isda. Halin kaayo ang ice diri sa among lugar kay kasagaran sa mga lumulupyo diri, mangingisda man," Jodelyn happily shared.
(This refrigerator has helped our family a lot; especially to people who also preserve fish. In our place, ice is so viable because most of us here are fishermen), Jodelyn happily shared.
Jodelyn D. Espaldo is one of the self-sufficient Pantawid Pamilya beneficiaries in the locality.  Jodelyn is married to Edwin Espaldo and is blessed with daughter named Einjehl Ann Espaldon.
"This kind of income generating activity [refrigeration] has helped Espaldo's family a lot. It also helps almost 30 households in their community. On our records and based on assessment, their income increases to 5% out from their original monthly income amounting to 7,000php," shared Ms. Geneline Plaza, Municipal link for Dapa.
Aside from their refrigeration business, the couple also engage themselves to other money-making activities like sari-sari store, pump-boat driving, fishing, and joins also in bigasan sa bayan.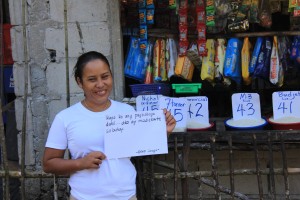 "Paningkamot jud ang susi aning tanan. Pinaagi sa among panag-tinabangay, isip magtiayon, nakab-ot namo karon ning gamay ug malahutayon nga kalambuan," Jodelyn added.
(Combined effort is the key to what we have now.  Together as a couple, we achieved this little but continuous development), Jodely added.
Now, the couple is inspired to continue life amidst constant challenges. With hope and vigor, Espaldo family will soon inspires other to do well on investing from life, a life that echoes development.
Espaldon family is one of the 196 self-sufficient household beneficiaries in Dapa, Surigao del Norte#KayaKoangPagbabago(DSWDCARAGA).