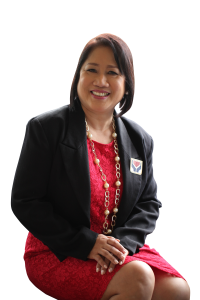 Affectionate, Caring, Not Overbearing, Fun, Rule-Settler, Good Listener, Relatable, Role Model and Accepting are just some of the most lovable qualities of a mother. Mothers are indeed light to every child's path and are considered guardians in every child's chosen direction.
This simple set-up pictures the importance of the role of a mother towards her child, and to her family. Accordingly, a family with a loving mother is tantamount to a successful marriage. This scenario is true to all cultures and is accepted universally, because "a mother's heart is a patchwork of love"-Author Unknown. "A father may turn his back on his child, brothers and sisters may become inveterate enemies, husbands may desert their wives, wives their husbands. But a mother's love endures through all"-Washington Irving.
Despite what the reality tells us, every woman in the world continues to raise their voice, shout, and continue to search for justice and equality. Never was it known that a woman exists. "For most of history, anonymous was a woman"- Virginia Woolf.
In the ancient times, freeborn women were citizens, but could not vote or hold political office. Because of their limited public role, women are named less frequently than men by Roman historians. But while Roman women held no direct political power, those from wealthy or powerful families could and did exert influence through private negotiations. Exceptional women who left an undeniable mark on history range from the semi-legendary such as the fierce republican-era women Cornelia, the mother of the Gracchi, Fulvia, who commanded an army and issued coins bearing her image, and the empress Helena, a driving force in promoting Christianity.
In the Philippine context, the United Nations (UN) 2013 study revealed that women in the country are actually more politically empowered that in other countries. According to the latest Global Gender Gap Report by the World Economic Forum, the Philippines ranked 5th in the world and 1st in the Asia-Pacific region in the global index. The report measured 136 countries' ability to close gaps in four areas- economy, education, health and politics. According to the report, the Philippines recorded an advance in economic participation and opportunity and had a strong score in political participation. Some true Filipina pacesetters who are on top of their game and at the helm of their league are Senator Pia Cayetano, a private lawyer by profession and is a known advocate of women's rights and public health, Senator Miriam Defensor-Santiago, she was among the published 100 Most Powerful Women in the World (MPWW) by the Australia Magazine during the 1996 search for MPWW. At the same time, even the late former-president Maria Corazon Sumulong Cojuangco-Aquino was listed as one of the most influential and popular women in the Philippines.
These women serve as inspiration to the many Filipinas to fight for their self-worth over men, not because they are Filipina but due to the call of the Humanitarian Act for equality.
Woman and Man should live harmoniously together. None of them is higher over the other. Both, regardless of sex, belief and religion possess equal rights and protection.
Both are human in the eyes of one another, and residuals similar need; the need of love, security and peace.
As we participate in the National Celebration of the Women's Month roaring its theme "Juana, Desisyon mo ay Mahalaga sa Kinabukasan ng Bawat Isa, Ikaw Na!", the Department of Social Welfare and Development as it has been supports in the promotion and amplification of women's rights. Being the responsible agency towards empowerment of women and every woman in the country, the Department envision a society where women are given equal opportunity to grow in all aspects of endeavor she may take considering that she abides to the law, a society where women are happy and empowered, and a society where women are given equal importance with men.
The long struggles of women are indeed almost ending. With the usual collaboration of all National and Regional Line Agencies with the support of the Local Government Units (LGU), struggles of women will become a history.
Today is the start of the new wonderful beginning. Let everyday a day of peace and equality. Let the history be just part of the story.
From the desk of the Regional Director,
MINDA B. BRIGOLI, CESO III