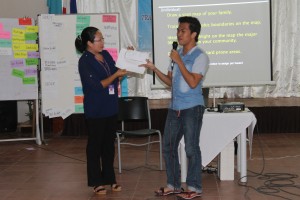 Butuan City- A three-day training on disaster risk reduction and management (DRRM) was conducted by the Department of Social Welfare and Development (DSWD)-Caraga on August 12-14, 2015 at Goat2Geder Hotel and Restaurant, Butuan City and was actively participated by the Youth service providers and Youth development leaders in the region.
As stated by Youth sector focal person Genelyn P. Marturillas, the activity aims to enhance the participants' knowledge, skills, and attitude on DRRM.
"Through this training, we equip them to become more effective and efficient technology provider for out-of-school youths (OSYs) in their respective areas, most especially along disaster preparedness," Marturillas said.
DSWD-Caraga Regional Training Coordinator Eval B. Makinano, and Training Specialists Ma. Teresa Ole and Theresa Barsobia, served as the primary resource persons of the training.
They discussed the following topics: The Philippine Risk Profile, Major Disasters that Hit the Country, Republic Act 10121, Overview on Disaster Preparedness and Response, Participatory Disaster Risk Assessment, and Disaster Reporting.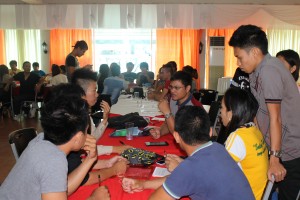 Regional Director Minda B. Brigoli disclosed that one of the major directives of the Honorable Secretary Corazon Juliano-Soliman is the conduct of Family and Community disaster preparedness training during the observation of the National Disaster Consiousness Month every July to August.
"With the conduct of this activity, we enable our Youth leaders and service providers to become able trainers on DRRM to our Youth sector in their areas," added Brigoli. ### (Social Marketing Unit/DSWD Field Office Caraga)