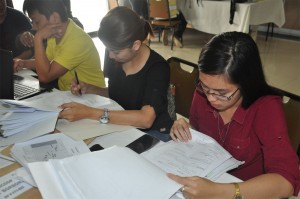 Butuan City –The Regional Program Management Office (RPMO) of the Kapit-Bisig Laban sa Kahirapan-Comprehensive and Integrated Delivery of Social Services (Kalahi-CIDSS) has been conducting monthly fiduciary sessions to ensure that the tax payers money will not go to waste in the implementation of the program.
For the month of August, the RPMO held the said activity on September 2-3, 2015 (clusters 1 and 3) and September 3-4, 2015 (clusters 2 and 4) at Samping Avenue, Butuan City.
Kalahi-CIDSS, one of the flagship anti-poverty programs implemented by the Department of Social Welfare and Development (DSWD), uses the Community-Driven Development (CDD) approach along the implementation.
Regular conduct of the fiduciary activity ensures proper utilization of community sub-project funds by scrutinizing fund flow, ensuring all transactions are done by the authorized persons, and making sure that all transactions are documented.
In the activity, members of the Sub-/RPMO and Area Coordinating Teams (Area Coordinator, Deputy Area Coordinator, and Municipal Financial Analyst) thoroughly review Request for Fund Release (RFR) documents to check if released funds for sub-project implementation have been properly utilized –physical accomplishment of sub-projects are proportional to funds released and utilized.
As to date, Kalahi-CIDSS Cycle 1 is about to end. The ACT members are currently  facilitating the processing of requests for the final tranches of their community funds to facilitate the completion of the different community sub-projects in their respective municipalities.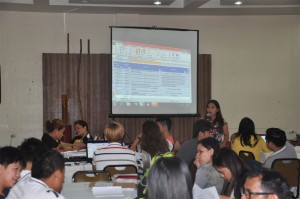 Unlike any other government program, Kalahi-CIDSS has a unique feature for the fund release mechanism. In the program, sub-project fund is downloaded to a community account, and release of funds is only possible with the signature of the Barangay Sub-Project Management Committee (BSPMC) chairperson (community volunteer), the barangay treasurer, and area coordinator.
Kalahi-CIDSS also encourages different stakeholders to conduct regular or surprise audit, to guarantee that fund utilization is monitored properly. Transparency is a strong feature the program strongly advocates. ###(MARKO DAVEY D. REYES/Social Marketing Unit/DSWD Field Office Caraga)