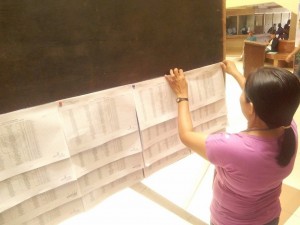 Butuan City – The Listahanan project of the Department of Social Welfare and Development (DSWD) already posted on October 12, 2015 at the barangays and cities/municipalities the initial list of Poor families generated from the data gathered during the recently concluded second round family assessment.
At present, the general public can view and review their names from October 12 to November 3, 2015 and validate if the data gathered are correct.
"I encourage the public to participate and validate the data before the final list of poor families will be established," Regional Director Minda B. Brigoli said.
"This stage in the assessment is very crucial that is why I am asking the public to give time on this matter. This validated and final list of Poor families will be shared to the public and private agencies engaged in social protection and services and will select beneficiaries for their respective programs." Brigoli pointed out.
The public can file complaints through the Area Supervisors deployed by DSWD to the municipalities and barangays in Caraga.
The Local Verification Committee (LVC) in every city/municipality is already organized as well to resolve all the complaints and appeals received during the validation period.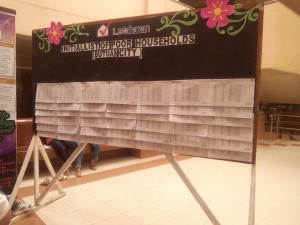 DSWD's Listahanan project ensures that assistance from social protection programs and services are received by deserving recipients. Listahanan is an information management system that identifies who and where the poor are. It makes available to all social protection stakeholders a socio-economic database of poor households to serve as basis for identifying potential beneficiaries of social protection programs and services. ###(Social Marketing Unit/DSWD Field Office Caraga)