Change starts with a simple choice.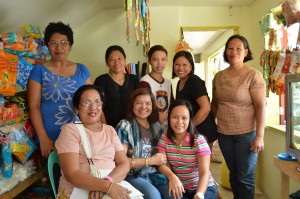 In December 3, 2013, the 158 members of Self-Employment Assistance Kaunlaran (SEA-K) Federation in Jabonga, Agusan del Norte agreed to contribute Php500 each to put up a catering services livelihood project. With a starting capital from their own pockets amounting to Php86, 500, the Jabonga SEA-K Federation, Inc. was able to put up a Catering Services business.
Through the Technical Vocational Skills Training on Catering Facilitation along with starter kits provided by the Sustainable Livelihood Program (SLP), the business was able to operate more efficiently.
"Nakita namu na maayo na negosyo ang catering services, mao ng nangita mi ug paagi na mapatungod kini (We see catering services as good business that is why we find way to put it up)," says Florence Mongaya, the federation's president.
"Ug tungod sa tabang sa SLP, mas natarong amo pag operate sa negosyo (And with SLP's help, we were able to operate our business efficiently)," she adds.
A space in the heart of the municipality was donated by the Municipal Local Government Unit (MLGU) that served as storage room for catering service and display center. This is taken advantage by engaging into general merchandise, display center and office; and stockroom for their catering services. The display center provides a venue for the products of the various associations.
"Pasalamat kami sa space na gihatag sa munisipyo kay makatabang kini sa hustong pagpromote namu sa amo produkto (We are grateful of the space provided by the municipality; this helped us in promoting our products)," says June Ann Dejolde, the federation's treasurer.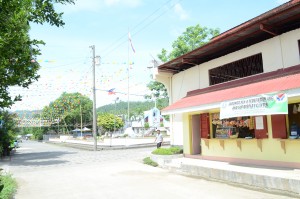 The federation accepts catering services in all occasions and even provides services to SLP, Kapit-Bisig Laban sa Kahirapan- Comprehensive and Integrated Delivery of Social Services (Kalahi-CIDSS), Department of Science and Technology (DOST), Department of Trade and Industry (DTI), and even in Supplementary Feeding Program. In line with this, an honorarium is provided to those who have been part during the catering such as Cook, assistant Cook, and servers.
With a positive net profit, the federation has expanded their business through micro-lending and general merchandise.
The micro-lending business offer less interest rates. The general merchandise has brought an easy access to basic commodities and other wide array of goods.
"Kay nakaya namu ang kabag-uhan, amo kini ipadayon ug daghang salamat SLP (Because we conquered the change, we will continue it and thank you SLP)," June Ann concludes. ###(MARY CARMELLE C. JUMAWAN/SLP/Social Marketing Unit/DSWD Field Office Caraga)