Manila – The Department of Social Welfare and Development (DSWD) Caraga continues to banner the culture of excellence in the implementation of the Kapit-Bisig Laban sa Kahirapan – Comprehensive and Integrated Delivery of Social Services (Kalahi-CIDSS) as it bagged four (4) accolades during the Gawad Kalahi Awards 2015 held at Hotel H2O, Manila on February 9, 2016.
The awarding ceremony, which was conducted during the 2015 Performance Review and Evaluation Workshop (PREW), acknowledged best performing regional offices, and highlighted best practices and innovations that paved the way in meeting the goals of the program.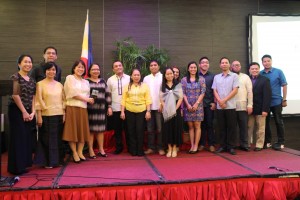 DSWD Caraga Director Minda B. Brigoli, together with Asst. Regional Director for Operations Mita G. Lim, and members of the Regional Program Management Office (RPMO) were on hand to receive the awards for Best Performing Region in Medium Category, in Bottom-Up-Budgeting (BUB) Implementation, in Government of Australia – Department of Foreign Affairs and Trade (GOA-DFAT) Implementation, and an award for Innovation and Breakthrough in CDD Management for the "Creation of Responsive Municipal Inter-Agency Committee (MIAC) and Advanced Financing Monitoring System.
The four (4) awards harvested by DSWD Caraga for the 2015 Kalahi-CIDSS implementation are great additions to a number of awards and recognitions already under the belt of DSWD Caraga.
Asside from the accolades, ARDO Lim was chosen among all the Asst. Regional Directors to give a presentation of the best practices and innovations of the region in implementing the program. A great testament to the outstanding performance of FO Caraga.
The presentation, entitled "What Works For Caraga?," focused on the managerial role of the Assistant Regional Director for Operation, specifically how operations in the regional, sub-regional and field offices are handled.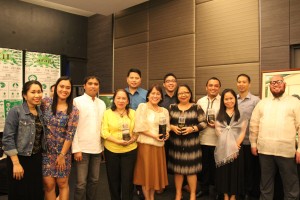 Kalahi-CIDSS National Program Manager Benilda E. Redaja commended Lim for her presentation, and thanked FO Caraga for sharing the best practices that could be replicated by the other regions to ensure best possible results in the program implementations.
Regional Director Brigoli challenged the RPMO to continue the culture of excellence in the region, encouraging the team to be more innovative in 2016, and continue to be the top performer in the national level.
The Kalahi-CIDSS Year-End PREW is a regular workshop conducted to revisit the program implementation of the regional offices, and a venue to give direction and updates for the following cycle year implementation.
###(MARKO DAVEY D. REYES/Social Marketing Unit/DSWD Field Office Caraga)