Butuan City– The Tuloy ang Pagbabago campaign was launched at the regional level on February 12, 2016 during the celebration of the Sustainable Livelihood Program (SLP) Congress at Almont Hotel's Inland Resort here.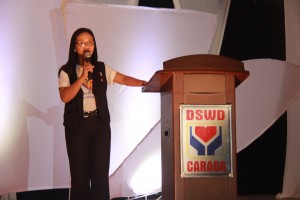 Ms. Leah Rebuta, a Pantawid Pamilya parent leader in Butuan City, led the launching of the said campaign along with the 200 selected participants of the said congress.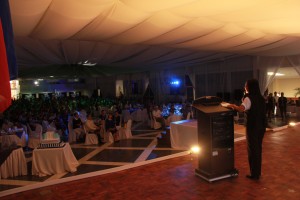 During the launch, Rebuta presented through a testimony the key message of the campaign which says Pantawid Pamilya is a program of the government that provides cash grants to registered households to augment their needs in education and health of children aged 0-18. The campaign also emphasizes that its only DSWD and no other government offices or a person can delist Pantawid Pamilya beneficiary from the program if they cannot comply the conditions of the program.
Delisting of the program participants are based on the official variables from the Beneficiary Data Management (BDM) guidelines and ineligibility criteria of Grievance Redress System (GRS). The following are: (1) duplicate entry, (2) no to 0-18 years old dependent, (3) moved-out, (4) beneficiary personally signed a waiver, (5) validated as financially stable with regular income, and (6) fraudulent activity (misrepresentation and false information), respectively, but all are subject for validation by the city/municipal link officers (C/MLOs) assigned in the prospected area.
To put a sound to the said campaign, Tuloy ang Pagbabago is being advocated through the monthly conducted family development session (FDS).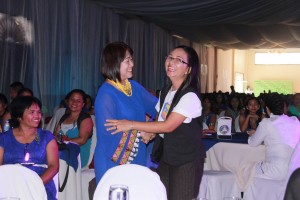 Aside from visiting the municipal social welfare and development offices (MSWDOs) and looking for MLOs, partner-beneficiaries can use the official text line for their inquiries at 0918-912-2813 and follow the text format,
Text 4ps<space>name<slash>area<slash>complaint
Beneficiaries can also email their inquiries at 4psreklamo@gmail.com or may visit the official social media accounts of the campaign at www.facebook.com/pantawid.grs or @4psreklamo.