Dream big, and live more. Be happy and live well.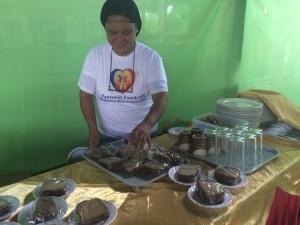 This was the kind of atmosphere, the kind of life once lived by Venie Durango Mondejar of Barangay San Nicolas, Talacogon, Agusan del Sur. Venie, married to Rubin Maturan, is gifted with two (2) children, James Clyde and Kizzy Claire. Provided and mentored well by parents, both children excel in their studies.
Before they were registered to the program, the Maturans worked as legal loggers. From it, the couple were able to send their children to school, and even to health centres at their own expense until logging was banned. The situation did not only leave them jobless but also caused them discouragement and hopelessness.
In 2009, their household was registered as one of the partner-beneficiaries of the Pantawid Pamilyang Pilipino Program. The couple has regained their strength to live and dream once more and started to believe in their capacities, that if they will start together again, they can have a brighter future ahead for them.
Farming as their source of income cannot suffice the needs of their children. The unique qualities of the Program has supported the health and education of their children, provided that the couple will continue to comply to the conditions asked by Pantawid Pamilya, and will sustain their attendance to the monthly conducted Family Development Session (FDS).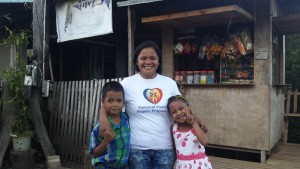 Flavoured by the light of convergence, their household got included as program-participants of the Sustainable Livelihood Program (SLP). The services of the program have given them a membership to the SEA-K which is termed as Talacogon SLP Association. Their group has established a catering service which now caters to big activities in their municipality, including DSWD undertakings. Out from this, Vengie earns from P5,000 – P7,000 a month.
Hardwork is manifested in every acts of Vengie. Her determination and dedication to serve has led her to be chosen as parent leader in Pantawid Pamilya.
Being a parent leader, Vengie is tasked to follow-up the compliance of her co-beneficiaries especially in attending FDS, and should serve as a role model to them. Her attendance to FDS has reminded her to remain humble, and open minded.
Now that the couple has started to regain confidence to go along the tides of life, they wish nothing but to go back to the time when life is at its finest.
"I have been through worst and the finest of life. I have seen the difference when times are gloomy and when times are bright. Each of it brings challenges. A challenge that could lead each of us to the point where we need to decide what will determine our destiny," said Venie.
"Perhaps, being part of Pantawid Pamilya is one of the good things I have done in my life. This gives me the opportunity to know myself better. To learn what I can do more for my community and to myself, and learn to serve others are just some of the many things that the program has taught me," lauded Venie.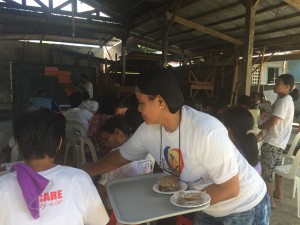 "Pantawid Pamilya is a blessing to me, to my family and to my community," closed Venie.
Pantawid Pamilyang Pilipino Program, also known as Pantawid Pamilya and formerly Ahon Pamilyang Pilipino, is a conditional cash transfer (CCT) program of the Philippine government under the Department of Social Welfare and Development (DSWD). It aims to eradicate extreme poverty in the Philippines by investing in health and education particularly in ages 0–18. It is patterned on programs in other developing countries like Brazil (Bolsa Familia) and Mexico (Opurtunidades)###