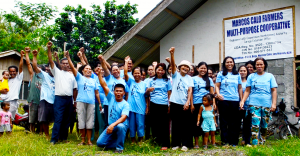 Failure is delay, not defeat.
A statement that perfectly fits with the inspiring story of Marcos Calo SEA-K Association in Las Nieves, Agusan del Norte.
In 2012, the said association received a total of Php170,000 as Capital Seed Fund from the Sustainable Livelihood Program (SLP) which they used to individually venture into various businesses like hog raising, farming, sari-sari store and Wholesale/Retail on RTW items.
Challenge Arrives
 While on the verge of earning positive profit, the association has faced crisis when the treasurer and a member used the funds and exiled.
"Hapit na mi mawad-an ug paglaum apan tungod sa pagpaningkamot ug pagtinabangay sa matag-usa, kami dungan na mibangon (We almost lose hope, however, because of the team's efforts and collaboration, we stood up together)," shared Amargen Montano, the association's treasurer.
"Desidido dyud mi tanan na ma-recover ug ipadayon ang kabag-uhan (All of us are eager to recover and continue the change)," she added.
The group agreed to use their savings to pay their balance with DSWD. After 10 months, the association was able to give full payment.
Building Back
 Still hopeful, the remaining balance from the savings amounting to Php14,500 was used to invest on micro-lending in April 2013. The enterprise model offers micro-finance loans to members and non-members with less interest rates. To maintain good payment and cash flow, by-laws have been created and agreed.
In just five (5) months, their equity has increased from Php14,500 to Php87,382.30.
Due to a fast growing equity, the association was able to put up a Catering Services in October 2013. It accepts catering services in all occasions and it even extended its services even to the nearby barangays.
The abovementioned project has provided employment to some members who wish to be cook, assistant cook, dishwasher and servers.
Blessed with growing income, the group ventured into Agrivet Supply and General Merchandise on August 20, 2014. Partnership with Pilmico has helped in the efficient implementation of the business.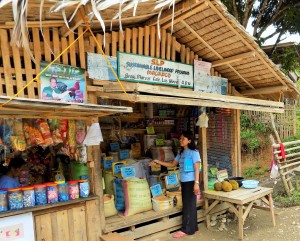 Situated in a far flung area, putting up a general merchandise is of great help to the community.
Better as Before
After the success in their Agrivet Supply and General Merchandise business, the group then engaged into Tilapia production. Collaboration with Bureau of Fisheries and Aquatic Resources (BFAR) has helped in the successful implementation of the project.
Indeed, the group is a product of fervent hope and empowerment. After all the challenges they have gone through, they stood up and continued to aim in improving the economic and social well-being of its members. Their failure is not a defeat, but rather a delayed success. ###(MARY CARMELLE C. JUMAWAN/SLP/Social Marketing Unit/DSWD Field Office Caraga)