Success is not obtained overnight. It comes in installments. It is a result of preparation, hard work and learning from failure.
This has been true to the 983 Pantawid Pamilyang Pilipino Program partner-beneficiaries of Lingiganon Self-Employment Assistance-Kaunlaran (SEA-K) Federation from the municipality of Lingig, Surigao del Sur. Despite being on the rim of failure, the associations did not give up and agreed to unite which resulted to a unified federation.
A large group with almost a thousand of members did not hinder the group's journey toward sustainable livelihood.
"Di lalim magdala ug daghan ka tao pero ang nagpasayon ani kay ang paningkamot sa tanan (Leading a lot of people is not that easy, however, what makes it easier is the collaborated efforts of everybody)," says Elgen Abraham, the federation president.
"Ang panaghiusa mao ang susi (Unity is the key)," he adds.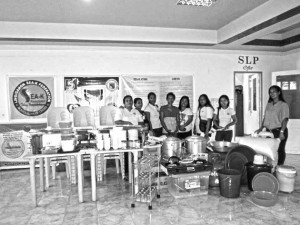 Starting Anew
As a start-up capital, the federation borrowed Php60,000.00 from Anibongan SEA-K Association to finance their catering service business.
It accepts catering services in all occasions and it even extended its services even to the nearby municipalities.
Further, the group has been providing catering services to various trainings/workshops conducted by the different agencies like Department of Social Welfare and Development (DSWD), Department of Agrarian Reform (DAR), and the local government units (LGUs).
Through this business, the group was able to generate employment. The group provides income for the members of the association. An honorarium is given to those who have been part of the catering such as cook and the servers.
Basking in success
Blessed with a positive profit, they were able to purchase refrigerator, television and even established a carenderia which is located at the commercial site situated in the Poblacion.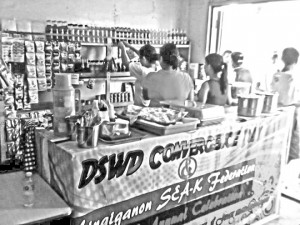 The carenderia business has provided employment such as cook, assistant cook, cashiers and waitresses.
 "Nalipay pud mi nga nakahatag mi ug trabaho sa ubang members nga nanginahanglan ug extra income (We are glad that we were able to provide job to those members who need extra income)," says Isabel B. Pastero, federation's treasurer.
Indeed, to achieve success, your desire for it should be greater than your failure.###(MARY CARMELLE C. JUMAWAN/SLP/Social Marketing Unit/DSWD Field Office Caraga)