Butuan City- As part of monitoring for the usage of Listahanan 1 database, selected staff from the National Household Targeting System for Poverty Reduction (NHTS-PR) of the Department of Social Welfare and Development (DSWD)-Caraga went to the municipalities of Surigao del Norte on August 24-26, 2016.
The local government units (LGUs) visited were Alegria, Mainit, San Francisco, Sison, Surigao City, Tagana-an, and Tubod.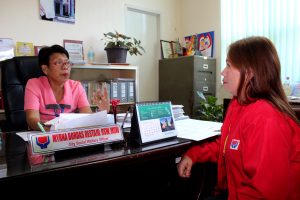 City Social Welfare Development Officer (CSWDO) Myrna B. Destajo of Surigao City said that most of the recipients of their programs and services such as livelihood program, referrals, legal assistance, Certificate of Indigency, health program, and others are Listahanan identified poor families.
"Aside from those benefits, we also give free NSO birth certificate for parents who are on the list," added Destajo.
Also, MSWDO Nenita A. Plaza of Tagana-an bared that they prioritized their programs and services for the poor.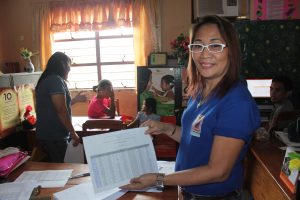 "I instructed my staff that every time we implement our social protection programs, we will browse on our system that contains the list of the poor families identified by Listahanan. With this, we are able to help them and give interventions such as livelihood program, referrals, scholarship, counseling, Certificate of Indigency, and others,'' explained Plaza.
As stipulated in the Memorandum of Agreement (MOA) between DSWD and the LGUs, partner stakeholders are required to submit a quarterly report as part of the monitoring of the agency for the Listahanan-identified poor households who are receiving interventions from both private and government sectors.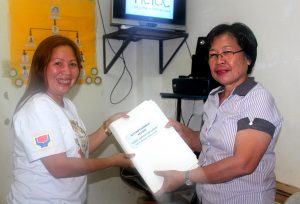 The NHTS-PR, also known as Listahanan, is an information management system that identifies who and where the poor are nationwide. It provides complete basic information on poor households who will become beneficiaries of the different social protection programs and services.###(ABEGAIL R. ALVAREZ/Social Marketing Unit/DSWD Field Office Caraga