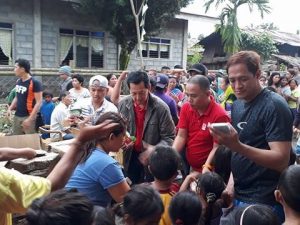 BUTUAN CITY – The Department of Social Welfare and Development (DSWD) – Caraga mobilized regional and field staff as continuous rains affected a large part of the region due to the tail-end of the cold front during the weekend. The regional office activated the Quick Response Teams to provide round-the-clock monitoring during disaster operations.
The field office closely coordinated with Social Welfare and Development (SWAD) Teams, Provincial/ City/ Municipal Action Teams and Local Government Units (LGUs) to address the needs of those affected by the weather disturbance.
A total of 4 provinces with 19 municipalities and 3 cities were affected by floods and landslides, prompting pre-emptive and forced evacuations. One hundred thirty-nine (139) evacuation centers were opened to accommodate internally displaced families and individuals.
DSWD Caraga was able to shell out 7,219 family food-packs and 5,000 Nutri-cereals amounting to Php 3,548,697.15. Recipient municipalities of the augmentation are as follows; a) Las Nieves (Php 322,920.00), b) Remedios T. Romualdez (Php 69,193.25), c) Loreto, ADS (Php 566,672.00), d) San Francisco, ADS (Php 64,584.00), e) La Paz (Php 1,249,270.00), f) Veruela (Php 17,792.55), g) Esperanza (Php 309,590.17), h) Mainit (Php 237,234.00), and i) Jabonga (Php 266,546.46).
The regional office, through the Disaster Risk Reduction and Regional Operation Unit (DRRROU), continues to monitor the relief efforts since there are still 70 evacuation centers open, as of January 24, 2017.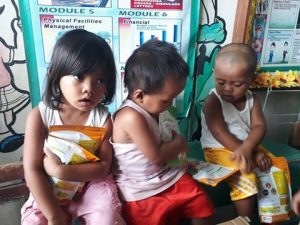 Repacking of family food-packs still continue at the DSWD warehouse at Tiniwisan, Butuan City to accommodate requests for augmentation of goods for the consumption  of the internally displaced families and individuals.