In the aim to strengthening the information drive and advocacy of the Kapit-Bisig Laban sa Kahirapan – Comprehensive and Integrated delivery of Social Services (Kalahi-CIDSS) program, the Department of Social Welfare and Development (DSWD) conducted the 2nd Writeshop on Packaging Kalahi-CIDSS Development Stories in the Field and Introduction to Photography last July 17-22, 2017 at Almont Beach Resort, Lipata.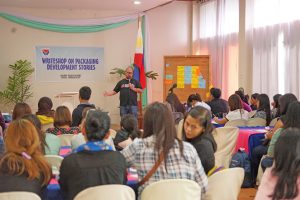 The 3-day training (2 batches), which was participated by Kalahi-CIDSS Regional, Sub-Regional and field workers, paved way in enhancing the participants' knowledge and understanding on the advocacy efforts to further the utilization of Community-Driven Development (CDD) in community development by highlighting the importance of effective communication.
Through the activity, the participants were trained to prepare news, photo and feature stories, focusing on the Program's thrusts and highlighting CDD.
Another important part of the training was the discussion on technical writing and grammar review, which prepared Kalahi-CIDFSS workers to be effective communicators.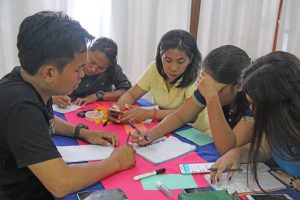 Mr. Romano Gerald Rago, a well-known freelance photographer from Butuan City also shared his expertise in photography during the training by introducing effective photo documentation, an important part in preparing news and feature stories.
OIC – Regional Director Mita Chuchi Lim was keen in expressing the importance of advocating the impact of CDD in development by communicating the impact of the program with the different stakeholders. She said that thought the documented news, photo and feature stories, the voices of the beneficiaries and partner-stakeholders will be given a face.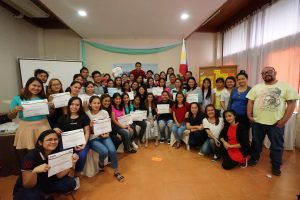 "We need our workers to document the success of the program by engaging with the different stakeholders. Their voices need to be heard. And it is our responsibility to tell everyone that CDD works," Lim said.
The training highlighted the participants' role as the social marketing arms of the Program and their contribution to community development. ###MARKO DAVEY D. REYES/Social Marketing Unit/DSWD Field Office Caraga