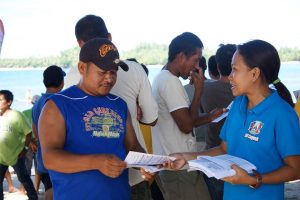 SURIGAO DEL SUR– The Department of Social Welfare and Development (DSWD) Field Office Caraga through the Social Marketing Unit (SMU) in coordination with the Municipal Action Team (MAT) of Cagwait successfully conducted an information caravan during the celebration of the 21st Kaliguan Festival on June 22-25, 2017.
The aforementioned activity is an awareness raising advocacy activity that aims to re-educate, re-orient, refresh the public and drum up support in the implementation of the programs and services of DSWD.
DSWD OIC Regional Director Mita Chuchi Gupana-Lim expressed her gratitude to the Local Government Unit (LGU) of Cagwait through Mayor Lilian Y. Lozada for accommodating the activity to be a part of the celebration of the festivity.
"The Field Office is pleased with the active support of LGU Cagwait to all the advocacy activities of DSWD. We commend the good leadership of Mayor Lozada for the accomplishment of all the DSWD programs and services implemented in the locality," expressed Lim.
"One of the thrusts and priorities of the present administration is bringing the services closer to the community/household level. Part of this is a wide information caravan for the people to be well-acquainted of the programs and services that they can enjoy from the government," she explained.
Apart from the orientation of the core programs and services of the Department, an information booth was also opened to the public to respond and cater issues and concerns that need urgent attention.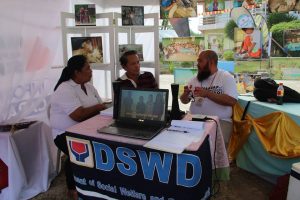 "The SMU designed the information booth to be accessible to the general public so that they can ask for a thorough explanation about the services that the Department offers. Information officers were stationed to provide specific answer to the query of a particular client," Lim added.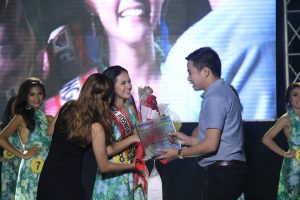 The finale day of the week-long festival was the declaration of the Perlas ng Kaliguan, one of the highlights of the festival, where DSWD Caraga sponsored an award dubbed as #GandangDSWDMayMalasakit award to one of the candidates who best portrayed the image and actions of a true #GandangMayMalasakit Caraganon. The winner will also serve as an ambassador of the DSWD programs, services, and advocacies in the locality.
"Since information is considered a welfare service, the agency is set to conduct more of information caravan activities in the next months," concluded Lim###RyanMalbasTapayan/SocialMarketingUnit/DSWDFieldOfficeCaraga###