Success is no accident. It is perseverance, sacrifice and most of all love – loving what you are doing or learning to do.And this perfectly embodies the story of success of SLP San Vicente Association in Butuan City.
A story of a group's dream which was realized and made possible by the Department of Social Welfare and Development (DSWD) through the Sustainable Livelihood Program (SLP).
This is a story which proves that goals and persistence can turn dreams into reality.
 Humble Beginning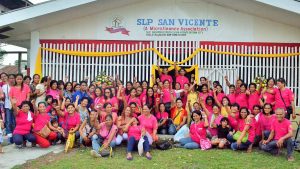 Established in October 2015 through the Seed Capital Fund from SLP, the 136 members agreed to merge their funds to start a credit facility that will alleviate the economic condition of the people within the community from unscrupulous money lenders or loan sharks and that will uplift their quality of life.
 "Wala mi nagdahom na makatukod mi ani na proyekto (We didn't expect that we can put up a project like this)," association president Elizabeth Tandoy happily shared.
 "Mao nang amumahon namu ni pag-ayo aron molambo kini ug makatabang pud mi sa mga lain  taong nanginahanglan ug tabang (We will take good care of this project to prosper so that we could also extend help to others), she added.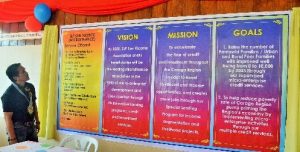 Operating like a bank, their association project is a socialized Micro-Lending and Social Insurance that is DOLE and SEC registered. Its Social Insurance is registered to Insurance Commission.
 Partnership Towards Efficiency
Apart from the assistance from SLP, its success has been reached through the strong collaboration with the Barangay Local Government Unit (BLGU), City LGU of Butuan, Cantilan Bank, and Landbank of the Philippines.
The BLGU donated a building and created a Barangay Ordinance that aids the effectual operations of the project. The association enjoys tax holiday as a support of the CLGU. Furthermore,  one of the Sanggunian Members of the city, Atty Glenn Carampatana, acts as the legal counsel of the group with free of charge.
The association has forged partnership with Landbank for rediscounting notes.
 Serving the Community
For almost two (2) years of service, it has touched the lives of its members and has responded to the emerging needs of its community and even the nearby communities in its service area.
 "Kay natabangan mi sa programa, galantaw pud mi na makatabang mi sa among isigkatawo (Because the program has helped us, we also aim to extend help to others)," Elizabeth narrated.
 "Gahandom mi na tungod ani na proyekto, makalingkawas  pud ang laing tao sa kalisod (We wish that this project will help others to be alleviated from poverty)," she added.
In an attempt to be a competitive and credible credit facility, it is geared towards uplifting the socio-economic conditions of the members through its various financial product and services.
It offers various types of loans such as Chattel, Salary & ATM and Micro-enterprise. Apart from its loan services, it also provides insurance services.
Three (3) of the many people who benefited with the association's services are Alicia Guiral, Fortunata A. Duque and Ceverino L. Guindulam.
After availing the Micro enterprise loan, Alicia and Fortunata both have their own business.
"Naa nakoy kaugalingong carenderia tungod sa na-avail nako na loan (I now have my own food eatery business because of the loan that I've availed)," Alicia shared.
"Nabalik nako ako negosyo sa humay mao nangg dako akong pasalamat sa SLP San Vicente (I got back in my business in rice production that's why I'm greatly grateful to SLP San Vicente)," Fortunata expressed.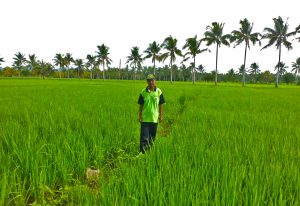 Due to the association's insurance, one of the deceased family member of the Principal Insured, Ceverino, has been aided by the insurance.
In an attempt to have a social responsibility, it has five (5) college scholars and they have annual "Adopt-A-Barangay" and tree planting activity.
 Headed to Empowerment
At present, the association remains to its goal in helping poor families and those who wanted to engage into businesses by implementing micro-enterprise activities through its multiple credit services.
And as part of its business expansion, it ventures in a food eatery and catering services.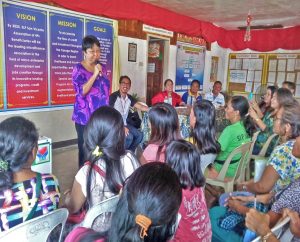 "Sa nahitabo karon sa amoa, maingon nako na goal met (For what's happening right now, I can say that it's goal met)," Elizabeth proudly shared.###(MARY CARMELLE C. JUMAWAN/Social Marketing Unit/DSWD Field Office Caraga)