"We respect all kinds of families and that includes solo parents" Secretary Judy M. Taguiwalo
To raise six (6) children with good moral, social and spiritual upbringing is no easy task, especially when you do it all alone.
A solo parent's story, unfaithful past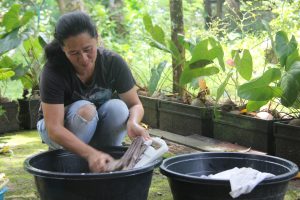 Such is the case of Mrs. Charliet M. Hingpit, 45 years old, solo parent and a recognized active parent leader of Pantawid Pamilyang Pilipino Program. Charlet and her children reside in Diatagon, Lianga, Surigao del Sur. Aside from being a responsible provider to her children, Charlet also exposed herself to many organizations/associations/groups in her community. She is an active member of Sustainable Livelihood Program-Payapa at Masaganang PamayaNAn (SLP-PAMANA), dedicated secretary of Diatagon SEA-K organization, and passionate president of Lianga SKA Federation. She has been a parent leader for 4 years already and she did this with so much passion and commitment.
Strong and determined she is, who would have thought that she once had a bitter fate, a victim-survivor of domestic violence.
Her piece of letting go, moving on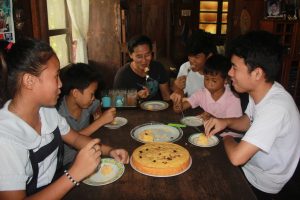 In 1995, Charliet married a policeman, Jaime, whom she had bore 6 children. Life has been good then until her husband showed infidelity that eventually challenged their marriage. There were times that her husband physically abused her about her protest on him being a womanizer. Things became even worse in year 2010 when her husband left without any explanation. It was very rough for her especially that they have six (6) children but she managed to accept it and decided to continue her role as a parent and raise her children.
Her hope in trying times
Until Pantawid Pamilyang Pilipino Program came and gave hope to her family. The cash grants are a big help in the school needs of her children. Also, the teachings in Family Development Session (FDS) especially on Violence Against Women and their Children (VAWC) and Gender Equality made her realize about her rights as a woman and boosted her self-worth.
Results of her determination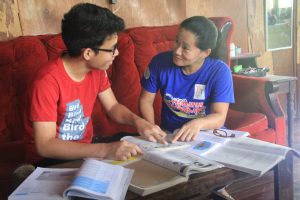 As of now, her children are doing really well in their academics and some extra-curricular activities. Her eldest, Jaicah Leigh (21), graduated last July 2017 in Mindanao State University- Marawi City (MSU-Marawi City) as Magna Cumlaude and is seriously preparing for the licensure exam for Social Work. Aside from the academics, Jaica also actively involved herself in extra-curricular school related activities e.g composition writing and participated in the Literary Musical Competition. She also actively involved herself in the spiritual ministries in the campus. As the oldest daughter of Charlet, she has set a very good example on her younger siblings by teaching them to do good in studies, be God-fearing and be respectful to their mother.
Jyles Louis (20) is currently enrolled as a BS Chemistry student in the same university. He is also involved in a lot of extra-curricular activities like extemporaneous speaking and Math competitions. He graduated as Class Salutatorian at Diatagon Catholic High School.
James Lance (16) is a Grade 10 student of St. Christine National High School. He is involved in extra-curricular activities in their school.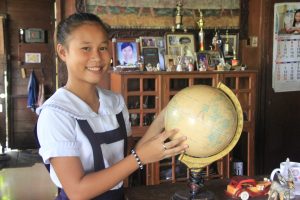 Janzen Lyle (13) is a Grade 8 student and who  graduated as class valedictorian at Diatagon Elementary School.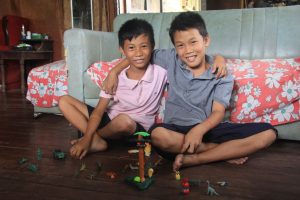 Jifford Loxley (11), Grade 5 and Jionne Lee (10), Grade 4 are both honor students at Diatagon Elementary School. Charlet's children are true manifestations of God's gift and favor to the situation she is now.
Touching lives, touching community
Hingpit Family also sets a very good example in their church (Free Methodist). Their brothers and sisters in Faith have testified how their family has touched the lives of many. Her children have their parts on their Sunday Service most especially in Worship Leading and Scripture Reading. Every Sunday, the family attends church activities and this somehow are seen in their personal lives.
This family, despite adverse circumstances managed to be a good example to others. True to where they are now, there is a hope that if they will continue to stand as one family, they could survive the hurdles of today and eventually, have beautiful life tomorrow###RyanMalbasTapayanandJosephGlennSurillaLamigo/SocialMarketingUnit/DSWDFieldOfficeCaraga