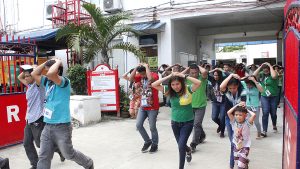 BUTUAN CITY- The Department of Social Welfare and Development (DSWD)-Caraga along with the other government offices joined the 3rd quarter Nationwide Simultaneous Earthquake Drill last September 27, 2017 at two o'clock in the afternoon.
Given the earthquake scenario from the Bureau of Fire Protection (BFP), all employees and clients executed the basic duck, cover, and hold technique on the first alarm, while the second alarm signaled the employees to exit the vicinity.
The Department also activated the Disaster Response Team which is composed of BFP as Volunteer Fire Brigade Coordinator, Chief, and Deputy Chief. It also has five teams consisting of Communication, Prevention and Suppression, Search and Rescue, First Aid/Medical, and Security Team with corresponding members.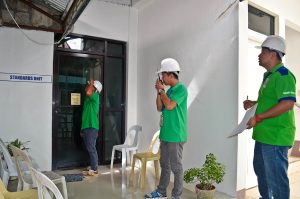 BFP SFO1 Rogelio B. Gonzales Jr. commended the Field Office for establishing the DRT and the availability of equipment needed for emergency.
"Congratulations to all members of DRT as well as all the staff who participated the activity. I have seen collaborative efforts from the team. May this drill serve as our guide in case a disaster will occur in the region,'' said Gonzales.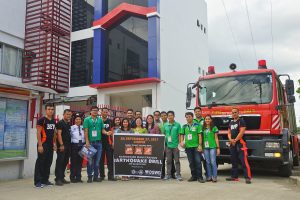 This year's campaign of the Office of Civil Defense (OCD) dubbed as #BidaangHanda which generally aims to promote disaster preparedness through public's participation as well as to check the operational activity of the government agencies in times of disaster. ###(ABEGAIL R. ALVAREZ/Social Marketing Unit/DSWD Field Office Caraga)