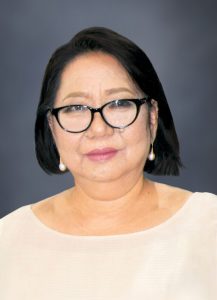 These paradoxical words from the "great-souled-one" (Mahatma) Mohandas Gandhi sounded like a beautiful tune in my ears. A year has passed since I have become the officer- in-charge of the Department of Social Welfare and Development (DSWD), and I would say that the journey's not just a simple walk in the park.
Leading the Agency serving the poor, vulnerable and disadvantaged sectors in this society was a strenuous role for me. We were bombarded with numerous challenges, controversies, and catastrophes during the whole year of our program implementations and service delivery. The struggle of our fellow Caraganons to sustain their daily needs in this concrete jungle is our major challenge in continuing our #DSWDMayMaIasakit service for all.
With these concerns arising last year, I reminded myself that 2018 is just the start of another ones coming along our journey, but I am at ease because I trust that we have competent and compassionate staff to surpass all these. We also have our active and supportive partners who serve beyond their call of duty. I offer my utmost gratitude and respect to all our partner and stakeholders — Local Government Units (LGUs), National Government Agencies (NGAs), Non-Government Organizations (NGOs), Academe, People's Organizations (POs), Civil Society Organizations (CSOs), media, partner-beneficiaries, and program participants.
In the unfolding of this another year, we shall begin this new chapter with significant celebrations to promote and protect the welfare of our beloved sectors.
To promote the love that exists between parents and children unrelated by blood, we are celebrating the 2018 Adoption Consciousness this February with the theme, "Pagmamahal Palaganapin, Legal na Pag-aampon Ating Gawin! (Spread Unconditional Love Through Legal Adoption)".
This March, a Women's Month Celebration will be observed. This annual celebration is pursuant to Presidential Proclamation No. 227 Series of 1988 which aims to give recognition to the contributions of Filipino women that left a remarkable legacy in our society.
I am also excited to announce that we will be celebrating our 67th Anniversary with the theme, "Walang Puwang sa Katiwalian ang Paglilingkod nang Tapat sa Bayan." The theme highlights our thrusts to serve our PVD sectors heartily and efficiently, not asking anything in return, without any glitches on corruption. In this way, we will be in a favorable position to remain true to our mandate, #DSWDParaSaNakararami in a just and compassionate manner.
Little by little, the realization of our dream is becoming clearer as we are paving our way to success each year and I know that all our hardwork will not just fall into oblivion — for what we did, what we are doing, and what will be done, is all for the promotion and protection of the social welfare and rights of our countrymen in their plight towards social development. That for me, is the true quintessence of public service.
As I look few years back, I can truly say that indeed, I have finally found myself. I hope that we all have a prosperous and meaningful 2018 ahead.
---
MITA CHUCHI GUPANA-LIM
OIC-Regional Director