SURIGAO DEL SUR – Different stakeholders of the Kapit-Bisig Laban sa Kahirapan – Comprehensive and Integrated Delivery of Social Services (Kalahi-CIDSS) Program of the Department of Social Welfare and Development (DSWD) Caraga successfully conducted the Sustainability Evaluation Test (SET) last April 11-12, 2018 for the community projects of the seven (7) barangays in San Agustin, Surigao del Sur which were part of the program's first cycle implementation (2014-2015).
The SET is conducted periodically (every 6 months) to monitor and evaluate community sub-project utilization so that the progress of services and benefits of communities will be determined.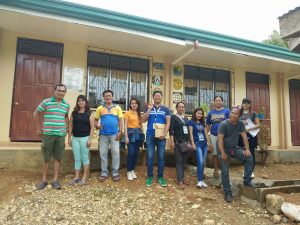 With indicators on sub-project sustainability the test utilizes the Sustainability Evaluation Tool. It includes the actual data and basic information whether the planned sub-project was actually implemented and evaluates the functionality of completed sub-projects in terms of its organizational/institutional component, financial management system, and physical-technical condition.
This tool also assesses the impacts and benefits generated from the sub-project and also used to evaluate the compliance and performance of communities, LGUs and other stakeholders to sub-project sustainability.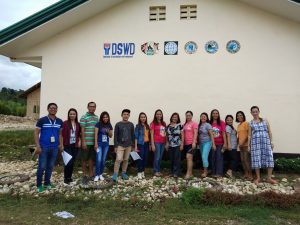 To strengthen relationship with the different stakeholders of the program as development partners, the evaluation was actively facilitated by the Area/Municipal Coordinating Teams (A/MCTs), spearheaded by the Municipal Social Inspectorate Team, led by Municipal Engineer, Engr. Raul L. Moreno – in close coordination with Municipal Social Welfare and Development Officer (MSWDO), Ms. Joji A. Abarca, Sanguniang Bayan (SB) Members, Barangay Officials, community volunteers and Mayor Libertad O. Alameda.
Kalahi CIDSS is one of the government's programs implemented through DSWD that helps Filipino communities plan, manage, and budget community projects. It utilizes the Community Driven-Development strategy, which empowers communities and encourages partner-implementers to be more active in community building.
###(SHERYL M. LORENZO/MARKO DAVEY D. REYES/Social Marketing Unit/DSWD Field Office Caraga)