As an organization in the field of social welfare and development, DSWD, led by its top management, is taking a step way higher through acquiring ISO 9001:2015 or commonly known as Quality Management System (QMS) Certification.
ISO 9001:2015 is a renowned management system which provides an organized structure for incorporating a number of quality management principles including a strong customer focus, the motivation and implication of top management, the process approach and continual improvement of an organization.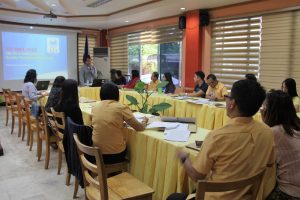 To be fully equipped with the right tool for successful QMS Certification, DSWD conducted a Full Awareness Training Course for its key personnel last June 5 at the Field Office, Butuan City. This was facilitated by the Anglo Japanese American (AJA) Registrars.
OIC-Regional Director Mita Chuchi G. Lim stated that attaining ISO 9001:2015 will help in ensuring that customers get consistent, achieving good quality products and services, and bring many organizational benefits.
"This training course from the Field Office is our way of affirming the public that part of our maagap at mapagkalingang serbisyo, we shall ensure de-kalidad or quality service because this is what our clienteles deserve," Lim said.
The primary objectives of the course are to examine the Structure of Management System Standards as evidenced in the 2015 version, understand the benefits of this new version, examine the requirements in the 2015 International Standard by comparing it to the existing 2008 version, and outline the preparation process and the certification process.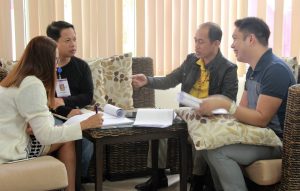 With ISO 9001:2008 being incorporated in the Department since December 2015, DSWD seeks to be more client-friendly in its continued pursuit of service delivery in Caraga by putting greater emphasis on leadership engagement, helping address the organizational risks, and addressing supply chain management more effectively.
This year, the Field Office aims to transit from ISO 9001:2008 to ISO 9001:2015 QMS. The training course is just the first step for the whole transition process. ###(JOANA RICA P. MILLAMA/Social Marketing Unit/DSWD Field Office Caraga)