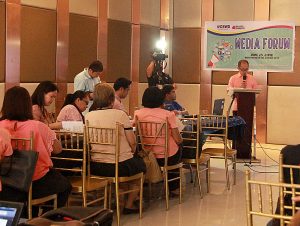 BUTUAN CITY- The local quad-media representatives in Caraga Region convened during the 1st semester Media Forum conducted by the Department of Social Welfare and Development (DSWD)-Caraga through the Social Marketing Unit (SMU) held on June 25, 2018 at Watergate Hotel, this city.
Present during the said forum are representatives from the Radio, Television, Print, and Online Media. Among the attendees are from the Philippine Information Agency (PIA)-Caraga, Philippine News Agency (PNA), NMBS, UNTV, Bombo Radyo, DXBC RMN, Radyo Trumpeta, Radyo Pilipinas, Magik FM, Sunny FM, Hope Radio, DXDA, DXMK, Northern Mindano, Brigada News FM, News 106 FM, Real Radio, Chronicle, and Manila Bulletin.
The said forum aims to orient the media partners about DSWD'S program and services as well update them with the gains of the agency's service delivery and program implementation.
Administrative Division Chief Ramel Jamen cited during his opening message the important role of media in helping the department connect its services to the general public.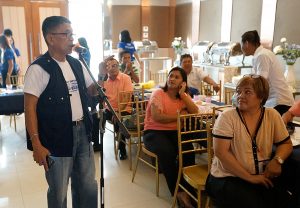 "There are individuals, families, communities who deserve the programs and services of DSWD but could not avail them because they are uninformed or lack the necessary information for them to enjoy the benefits they deserve," said Jamen.
"Media could easily bridge that gap. We have had clients visiting our Regional and Satellite Offices inquiring or availing our services because they have read from newspapers, heard from the radio, or seen on television that we are catering to their needs," he added.
As part of the program, all divisions, namely, Policy and Plans, Protective Programs, Promotive Programs, and Disaster Response reported updates. Questions and clarifications from the media-partner were answered during the open forum facilitated by the Regional Information Officer.
With an aim to collect feedback from the media partners, the DSWD Information officers facilitated the activity called World Café. The participants answered the following questions: (1) What are the good practices of DSWD-Caraga along media relations and communication campaigns?; (2) What should be improved on DSWD programs and services and communication strategies?; and (3) As a media practitioner, what can I contribute along social welfare and development?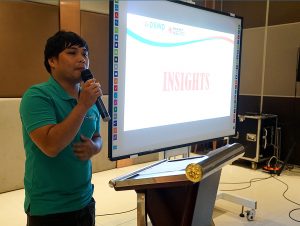 For the 2nd semester, the SMU will conduct another media forum to strengthen partnership with media practitioners and sustain the Maagap at Mapagkalingang Serbisyo sa mga mamamayan. ###(ABEGAIL R. ALVAREZ/Social Marketing Unit/DSWD Field Office Caraga)