Ang akong kinabuhi isip estudyante murag jolen, wala juy pakay – not until I entered college.
I am Martin C. Dela Cruz, the eldest son among three children of a housewife and a fisherman – Judith and Alfredo Jr. I was not born with a silver spoon nor do I lie on a bed of roses. I was a child who have experienced the bitterness of life, but used those experiences as a tool to be more driven and to strive harder to break the chain of poverty that the previous generations have experienced.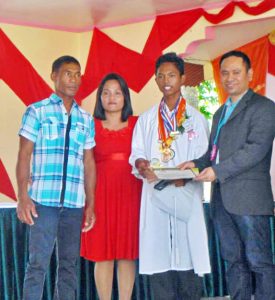 When I was in elementary, I experienced hardships, difficulties, scarcities and social discriminations. However, despite the trials that I have been through, I never gave up and always stood and ended every battle triumphantly. When I was in secondary, I was never mediocre in my studies. I always gave my best shot as if it was the last. I never stopped in reaching and aiming for excellence in my studies.
Unfortunately, even how hard you strive for excellence, if your machinery and resources are not sufficient to sustain your goal, everything just falls down. When I was close to giving up, a realization hit me. I suddenly thought of something that would help me in my journey. I accepted tutorials in Mathematics and other subjects. I was so tired from an entire day class but I needed to balance my tutorials and studies to maintain my academic performance. Thankfully, I ended the first semester as a Dean's Lister.
During the second semester, a heaven-sent gift fell on me. I became a grantee of Expanded Students Grants-in-Aid Program for Poverty Alleviation (ESGP-PA) since our household is a Pantawid Pamilyang Pilipino Program (4Ps) grantee. I couldn't fathom my gratefulness to be provided with Php 30,000 per semester. It really was a blessing not just for me, but for the entire family as well. At the back of my head, I would sometimes ask, 'How can I repay the government and become more motivated and fueled to do well in my studies?'
I did not waste God's gift. He gave me the ESGP-PA to serve as my resources in whatever means that could help me in providing my needs in my studies. I observed a big difference in my life as an ESGP-PA scholar.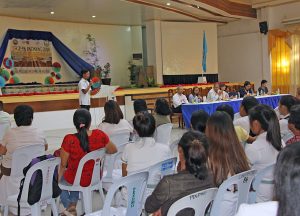 Before the grant, I needed to do tutorials and sleep late at night, but with the financial provision I was already able to sleep early. Before, my mother would be worried about our school contributions, but eventually her worries were replaced with smiles as lovely as the sun in the morning. Before, my father needed to strive hard and go fishing 24/7 rain or shine, now he only goes fishing when the weather is good. With these changes, I proclaim that ESGP-PA greatly contributed a lot in my studies and my family's well-being.
We may be poor but we have discovered that in poverty there is richness – richness in love, hope, aspiration and faith. I could say that I am a very ambitious person. I dreamt to graduate with flying colors and receive prestigious awards in my college life. Who would have thought that those dreams will turn into reality?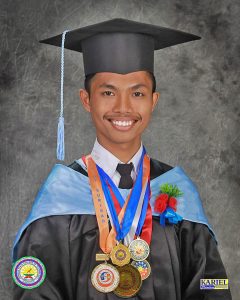 Just this year, I graduated cum laude in my degree in Bachelor of Secondary Education major in Mathematics at Surigao State College of Technology (SSCT) and was chosen as one of The Outstanding Students in Caraga 2018. I also won as a Sangguniang Kabataan Chairperson in Barangay Mabua, Surigao City. I have these successes because of God. That's why in return, I am willing to contribute my hands in uplifting our country not only economically, but also socially, morally and spiritually. I believe in my mantra that 'I, you, and we can make a difference in this world.'
Through my studies, I hope to contribute change in the future. As what Nelson Mandela said, "Education is the most powerful weapon to change the world." I know we are all unique and varied individuals, but what is common to us is our aspirations to break the inter-generational chain of poverty. I am proud to be an ESGP-PA. I am forever grateful to 4Ps. I am not ashamed to be poor.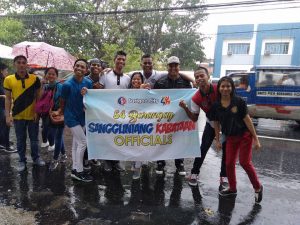 Being poor is a great privilege because it strengthens us, sharpens us, and fuels us to strive harder to reach our goals. I always live with this mantra, "It's not your fault if you were born poor but it's your problem if you'll die poor." This is why we need to work hand-in-hand to achieve a greener pasture striving for excellence, never stopping to seize the stars and counting ourselves to be the asset of our nation.
Every success has a history. Every history has a story. Every story has a beginning. It doesn't matter whether you start your story with many defeats what matters most is how you end it with success. ### (Story by Martin C. Dela Cruz/Social Marketing Unit/DSWD Field Office Caraga)