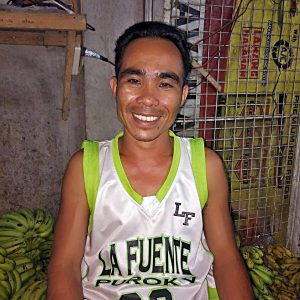 Three years have passed since the light of Jaso's home was dimmed. Losing the light of their life last September 2015, the family was filled with grief and hatred; and as their home was about to completely fall down, Jefry, as a father, gained back his senses.
Jefry Jaso is a 33-year old beneficiary of the Pantawid Pamilyang Pilipino Program (4Ps) residing in Brgy. Tagubay, Bayugan City, Agusan del Sur. When his wife allegedly eloped with another man, he was devastated. He would often wrestle with thoughts of falling short as a father. "Ang ako gyung una nahuna-hunaan mao ang akong mga anak, kay basin dili nako makaya nga padak-on sila og tarong, (My first thought was focused on my children because I was afraid to not be able to raise them properly)," he recalled. With the help of their parent leader and city link, he slowly overcame his doubts.
From then on, Jefry doubled his time investing for his children French Ler Jones, 12 and Frenz Kyrrle, 10. He gathered all the strength in the world and decided to live his life for them. He continued what her wife started as a former 4Ps beneficiary, and strengthened his sense of responsibility and obligation. "Gipadayon nako ang pag-apil sa mga FDS ug uban pang kondisyon sa 4Ps samtang nagpaabot nga mahatagan og bag-o nga cash card, og wala gyud mabutang sa wala ang akong pagpaningkamot (I continued attending Family Development Sessions and other conditionalities of 4Ps while waiting for the release of a new cash card, and all my sacrifices paid off), he shared.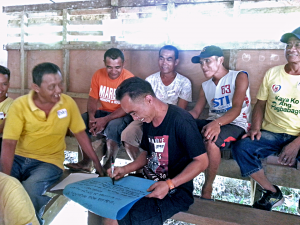 After receiving the cash grant, he renovated their house, bought the needs of his children, and invested in his farm by planting falcata trees.
Up until now, Jefry is still not sure if he is doing well enough for their future. The only important thing inside his heart is to love his children so much that they would never realize they are being raised by a single father.
"I may not be a good person, I may not be a good husband but I will make sure, I will be a good father to my children," he ended with a smile. ###(JOANA RICA P. MILLAMA/Social Marketing Unit/DSWD Field Office Caraga)