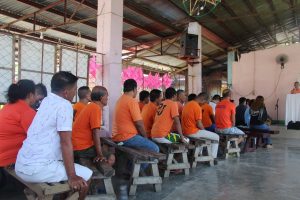 BUTUAN CITY – This year's Elderly Filipino Week was celebrated by the Regional Inter-agency Committee on Senior Citizens (RIAC-SC), headed by the Department of Social Welfare and Development (DSWD)-Caraga, with a visitation of elderly inmates in Butuan City Jail and Agusan del Norte Provincial Jail, October 4 and 5.
"We want to spend this week with them (elderly inmates) to remind them that they are also a part of this celebration and that the care and service we provide for our senior citizens also include them even if they are inside the jail," said OIC Regional Director Mita Chuchi Gupana-Lim.
During the visit, RIAC-SC has prepared food items, hygiene kits and vaccines against pneumonia and flu to over 60 elderly inmates.
"We hope that these little things which people outside easily access through the services the different agencies provide will also be enjoyed by the older ones inside the jails. We want them to believe and feel that they are being taken cared of too," Lim added.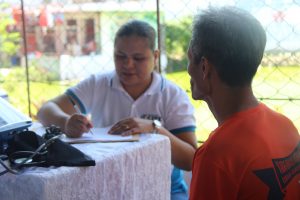 During a short program, Fermin Atenorio, provincial jail warden of Agusan del Norte, thanked the members of the RIAC-SC for taking time and effort in visiting and encouraged the elderly inmates to continue to have faith and expect more about life even if they are inside the jail.
"Ang mga isda man gani nga naa sa botelya, makalingkawas pa. Kamo pa kaha nga mga tawo nga daghan nagmahal ug naningkamot nga kamo maserbisyo-an ug maabswelto (even fish inside a bottle come out, let alone you, who are human beings, loved by many who exert effort to serve you and help you get acquitted of your charges)," Atenorio told the inmates.
The inmates were also given time to address their concerns to the present representatives of the member agencies of RIAC-SC mostly on the programs and services they can avail as senior citizens and inmates.
"Nagpasalamat mi nga kami gihatagan og pagtagad isip tiguwang ug pinireso ug kami usab gihatagan og paglaom ug higayon nga makadawat sa ilang serbisyo (we are thankful that we are given attention as senior citizens and inmates; and even hope and chance to avail of their services)," one inmate expressed.
Walk for Life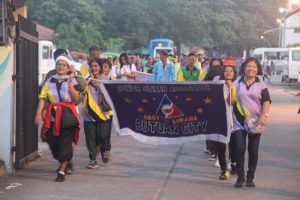 Also forming part of the celebration is the third Walk For Life, a fun walk cum kick-off ceremony on September 30, where more than 3,000 elderly people from 86 barangays here have participated.
Gathering inside the Agusan del Norte Provincial Covered Court in this city, the senior citizens enjoy fun and frolics as well as services offered by the different member agencies.
A 100-year old resident of this city was also awarded by the DSWD-Caraga P100, 000 as fulfillment of the Philippine government's program of providing cash grant for centenarians.
"We are celebrating this week to emphasize the important role of the elderlies," Jessie Catherine Aranas, protective services Division chief of DSWD-Caraga, said in her opening message during the kick-off.
She added that "age does not make you less of a person because you also used to lead and initiate this kind of activities and you were also partners of our legislators."
Aranas also stressed that the institutionalization of the celebration is to emphasize the important roles of the older persons in nation building and "to raise awareness and address issues concerning the sector of our senior citizens."
The celebration here in Caraga intended to inform the public that senior citizens have rights that need to be protected and given importance; promote physical and mental health awareness; encourage the participation of the senior citizens and recognize the contribution of partner stakeholder in advancing the rights and welfare of the elderly.
Champions of elderlies' welfare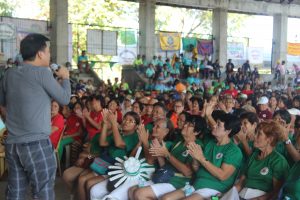 "The theme (this year) focuses on acknowledging, recognizing, and appreciating the efforts of those members of our society who champion the promotion to push the rights and welfare of the older members of the society," Aranas expressed.
The theme for Elderly Filipino Week or Linggo ng Katandaang Pilipino 2018 is "Kilalanin at Parangalan: Tagasulong ng karapatan ng nakakatanda tungo sa lipunang mapagkalinga."
"We are also recognizing the great efforts and contribution of our partners from the national agencies, NGOs and the LGUs who are always with us in championing the rights and welfare of our lolos and lolas," Aranas said.
Elderly Filipino Week is observed every first week of October by virtue of Proclamation No. 470 signed on September 26, 1994 by then President Fidel Ramos. The proclamation underscores the responsibility of the Executive Department through the DSWD to develop a social welfare program promoting the well-being of the elderly.
Social pension, benefits
To ensure this, DSWD continues to implement the Social Pension for Indigent Senior Citizens which provides a P500 monthly cash grant to indigent senior citizens as stated in Republic Act 9994.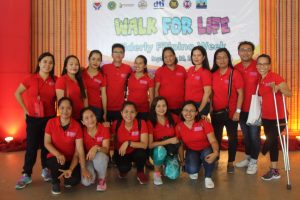 The program which has 130, 796 target beneficiaries this year in Caraga alone prioritizes the inclusion of the following indigent senior citizens: (1) frail, sickly or with disability; (2) receive no pension from GSIS, SSS, AFPMBAI and other insurance companies; and (3) do not have permanent source of income or regular support from relatives.
The Department also continues to advocate the strict implementation of the Expanded Senior Citizens Act of 2010 which entitles older persons to benefits and privileges such as 20% discount on the purchase of certain goods and services, special 5% discount on prime commodities and basic necessities, and 5% utility discount on electric and water consumption.###(MIKE ARIEL P. PLAZA/Social Marketing Section/DSWD Field Office Caraga)