It used to be an ambiguous life.
Every time the sun rises, 28-year-old Renante gets ready for a big day on the field; but, this does not happen every day.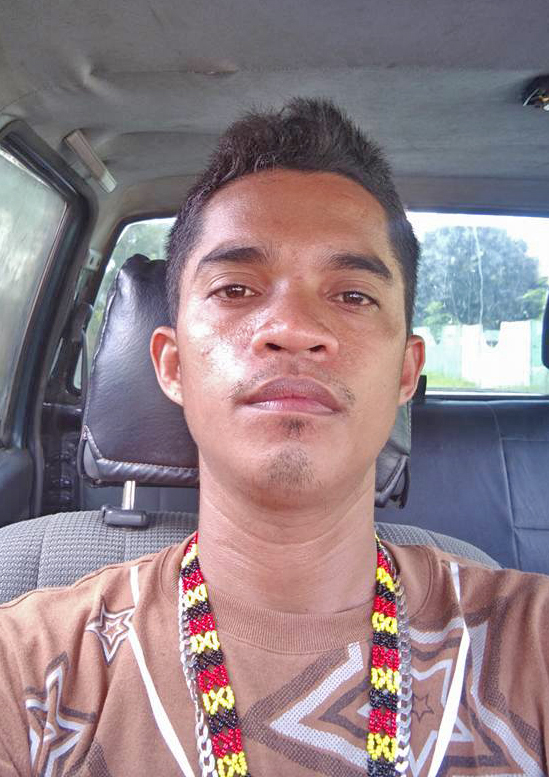 Renante Montajes Ranario, a pure-blooded Mamanwa, is a farmer and a laborer. He was not able to finish his studies", thus his income solely depends on owners willing to pay for laborers who till their lands. He earns a minimal amount as a farm laborer. His income is only enough for their daily needs. He did not have the chance to buy new clothes for his children, his time to bond with them is limited, and to earn for a living is his priority.
"Kung wala'y magpa-labor sa ako, naay panahon nga mu-eskwela ang akong mga anak nga wala'y kaon (When no one hires me to do labor, there are times that my children goes to school with empty stomachs)," Renante shares. To sum up, his work is not permanent and this is affecting his growing family. He badly felt the hardships of being underprivileged.
Never in his imagination did he think of his condition as an advantage. Last 2014, a survey without notice was conducted in their municipality, Buenavista, Agusan del Norte. Luckily, their household was chosen as one of the recipients. They were interviewed and validated regarding the status of their family's living condition. After the validation, their household was identified as eligible. They were chosen as beneficiary for the Modified Conditional Cash Transfer (MCCT) Program.
The Program is designed to reach out to families who are poor, vulnerable and disadvantaged but are not covered of the Regular Conditional Cash Transfer (CCT) of the Pantawid Pamilyang Pilipino Program. It is "modified" because the strategy is through CCT but with modifications in terms of targeting, conditionalities, package of benefits and interventions and modes of implementation.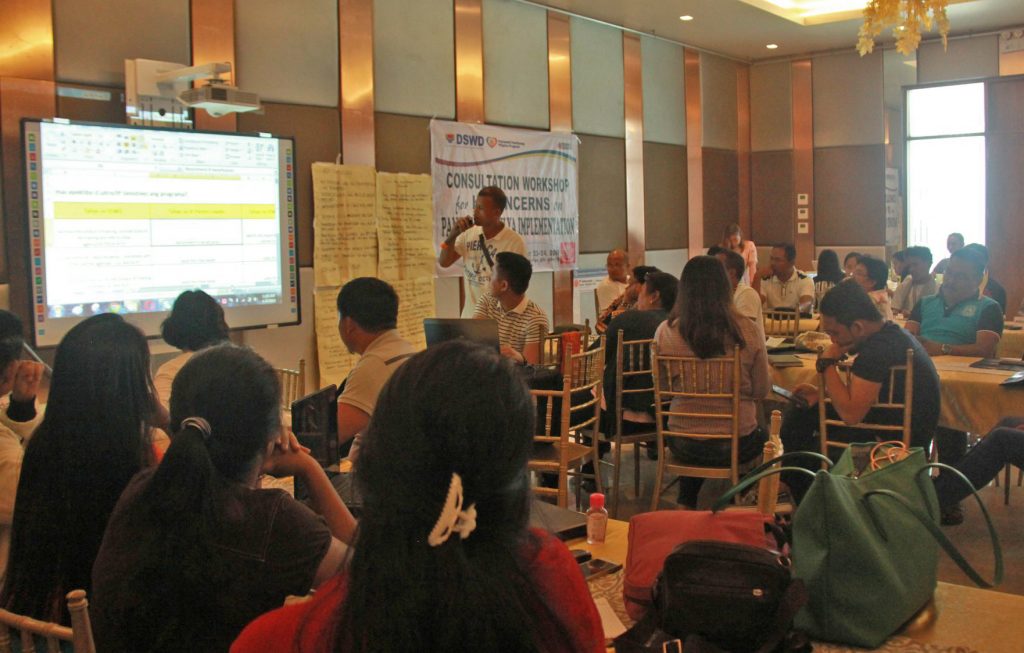 In Renante's case, their household is under MCCT for Indigenous Peoples (MCCT-IP) in Geographically Isolated and Disadvantaged Areas (GIDA). In the program, the beneficiaries are called "partner families."
"Sa pagkahimo nakong membro sa MCCT-IP, grabi ang akong kalipay. Wala pud ko nakatuo nga ako maoy napilian nga mahimong parent leader sa among lugar. Para sa ako, usa kini ka dakong hagit kay ako ang magdala sa mga membro nga lain-lain ang pamatasan (When I became a beneficiary of the MCCT-IP, I was overwhelmed. I also could not believe that I was chosen to be a parent leader in our area. It was challenging role for me because I will be handling members with different personalities)," Renante narrated.
It was a challenge for him to deliver announcements and information to his members living in far-flung areas. He also doubted his ability to lead since he does not have the skills to relate to other people's lives, but because of the trainings provided and conducted by DSWD, he was able to cope with his responsibilities by learning how to handle their situation and help other members to reach their goals as well.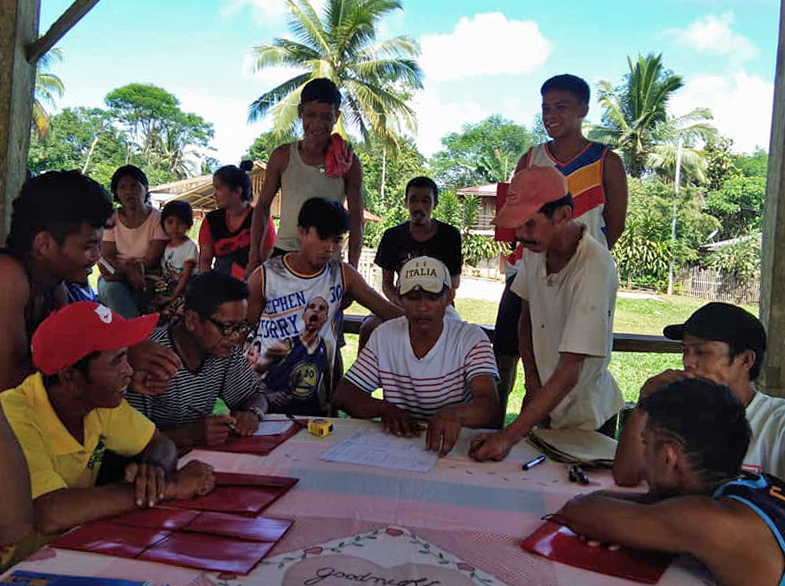 He was determined to attend the monthly Family Development Sessions and was encouraged to access the health services regularly offered by the local government. He also shared the importance of education by attending alternative mode of learning. Lastly, he actively participates in the Cash for Work program and used the grant in buying falcata seedlings and putting up a small sari-sari store. For Renante, these things are essential for the future of his children.
For four years of being a parent leader, he involved his family to be active in community and school activities. He has also encouraged the other members to do the same, and now they are visible especially during barangay assemblies, planning sessions, and in facilitating concerns of co-beneficiaries. In school, they participate in the pahina (cleaning) activity, PTA meetings, and other significant events of their children. Renate was also a former secretary of Brgy. Lower Olave and showed his abilities in leadership, one of the things that he learned during FDS inputs.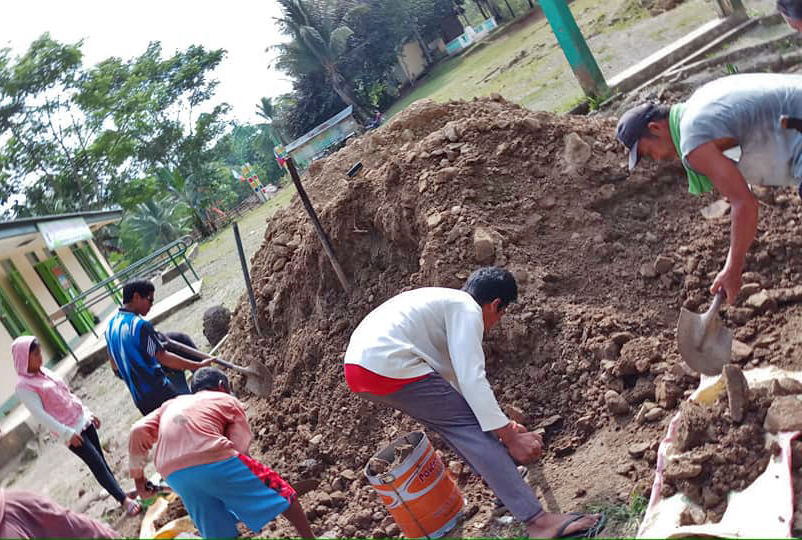 Renante's family continues to journey his way out of poverty through the MCCT-IP. They express their gratitude to the government for helping them build the future for their children. The Program may face issues such as pawning and gambling but they are hopeful that these could be resolved so that more people could see the good intentions of MCCT.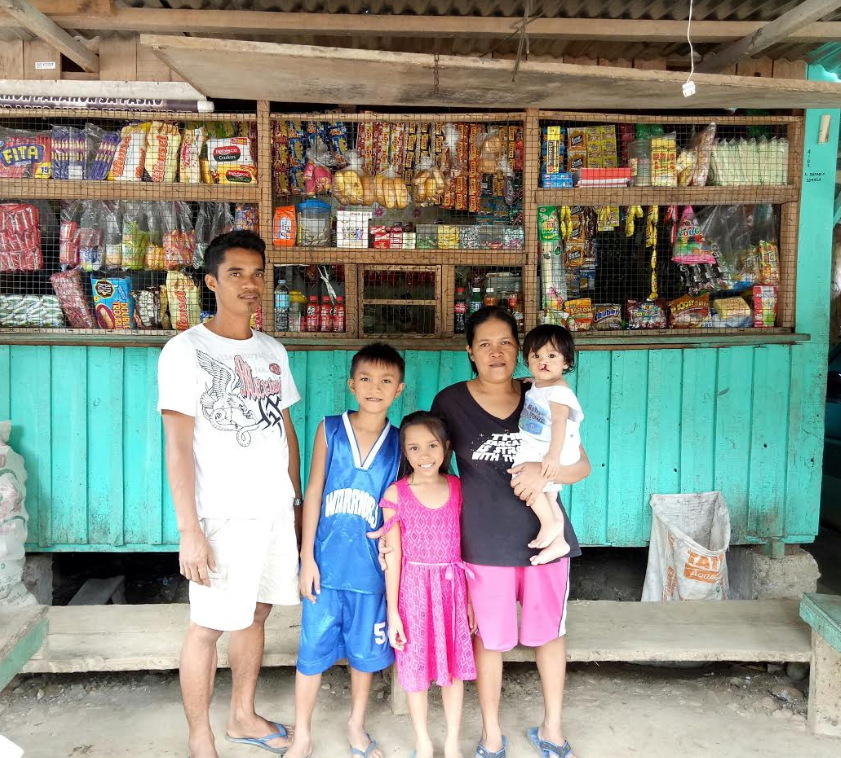 "Manghinaot ko nga magpadayon pa ang programa tungod kay nakatabang gayud kini sa pagpakunhod sa among kalisod, ug pagsalig sa among kaugalingon nga makalampos kami sa umalabot pa (I hope that this Program will continue because it really helped us to alleviate poverty, and to trust ourselves that we shall overcome in the future)," Renante concluded. ###(JOANA RICA P. MILLAMA/Social Marketing Section/DSWD Field Office Caraga)