Bae Annie Belayong, a 53-year old pure-blooded Higaonon, weaves for a living. She crafts native accessories such as tribal attires, bags, and tubao, a traditional ethnic head-cloth with indigenous patterns. She does this to support her grandson, Miguel.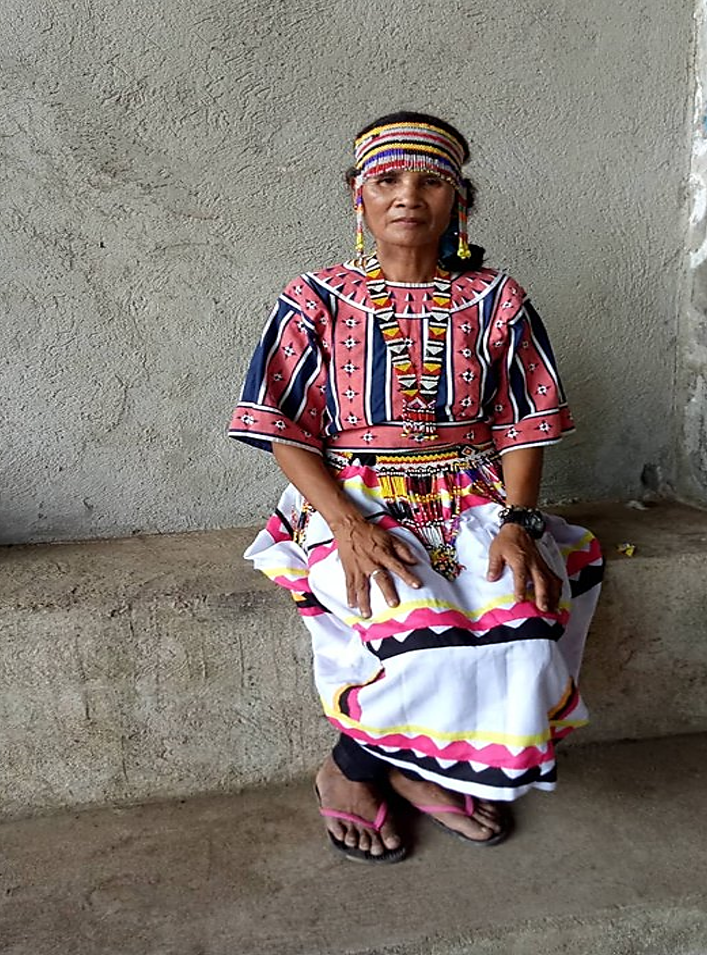 While singlehandedly raising Miguel, Bae Annie realized that as he was growing up, his needs were also increased. This was when she knew that her income was not enough to sustain her grandson's financial needs; most importantly his education. She needed assistance.
It was year 2014 when she received a good news. Their household was chosen as one of the recipients of the Modified Conditional Cash Transfer (MCCT) program because she was qualified for the criteria of selection. She was a resident living in a Geographically Isolated and Disadvantaged Area (GIDA), she was not a regular Pantawid beneficiary, and she belonged to an Indigenous Peoples (IP) group. This is why she was endorsed by their tribal leader.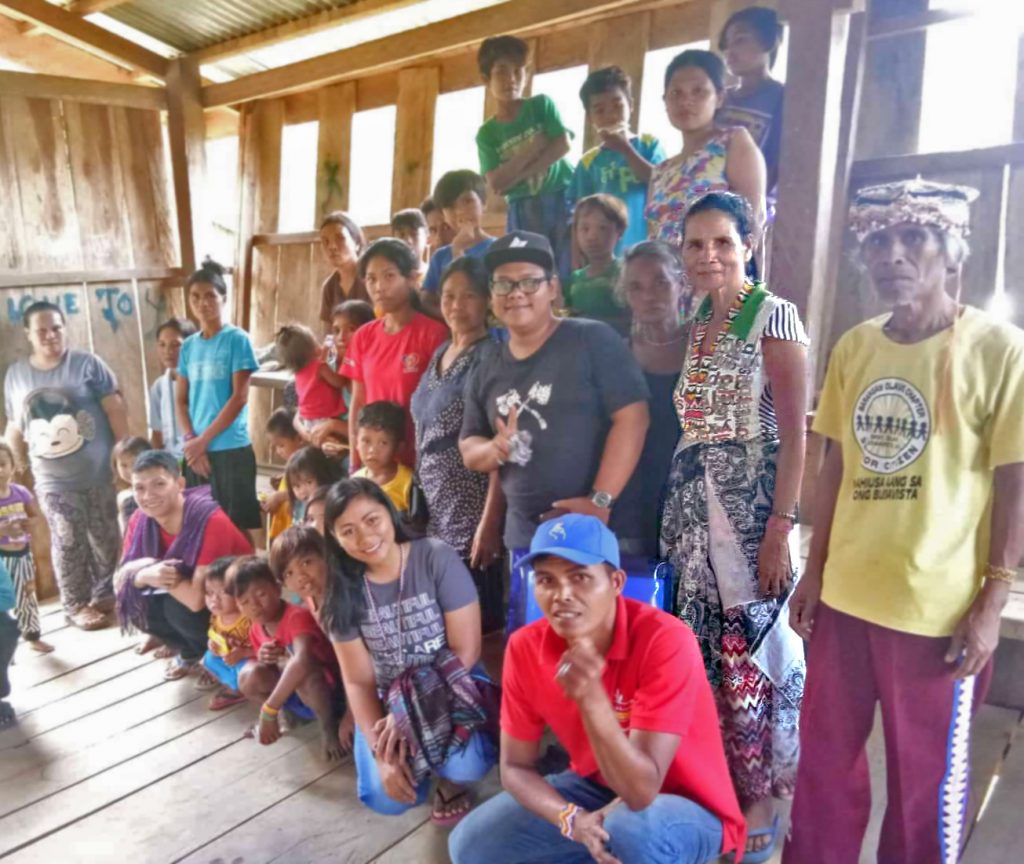 "Wala ko nagdahum nga naa diay ingon ani nga programa para sa amo nga mga Lumad. Nalipay ko kay naa nako'y idugang og gasto para sa akong apo (I did not expect that there was such a program for us IPs. I am happy that I can now have additional budget for the expenses of my grandson)," Bae Annie said.
As a tribal adviser in Sitio Linao-Linao, Bae Annie was never blind nor deaf on the conflicts that their tribe experienced. She was the voice of their tribe as she defends it with her whole heart. She studied their rights as it was stated in the Indigenous Peoples' Rights Act of 1997, known as the IPRA Law.
She gained more knowledge of the IPRA Law through the Community Family Development Sessions conducted by the MCCT field staff. She shared her knowledge to her tribe members through presenting her inputs during seminars and training. As the voice of the tribe, she was able to express their sentiments on their situation, and showed her members how to be empowered.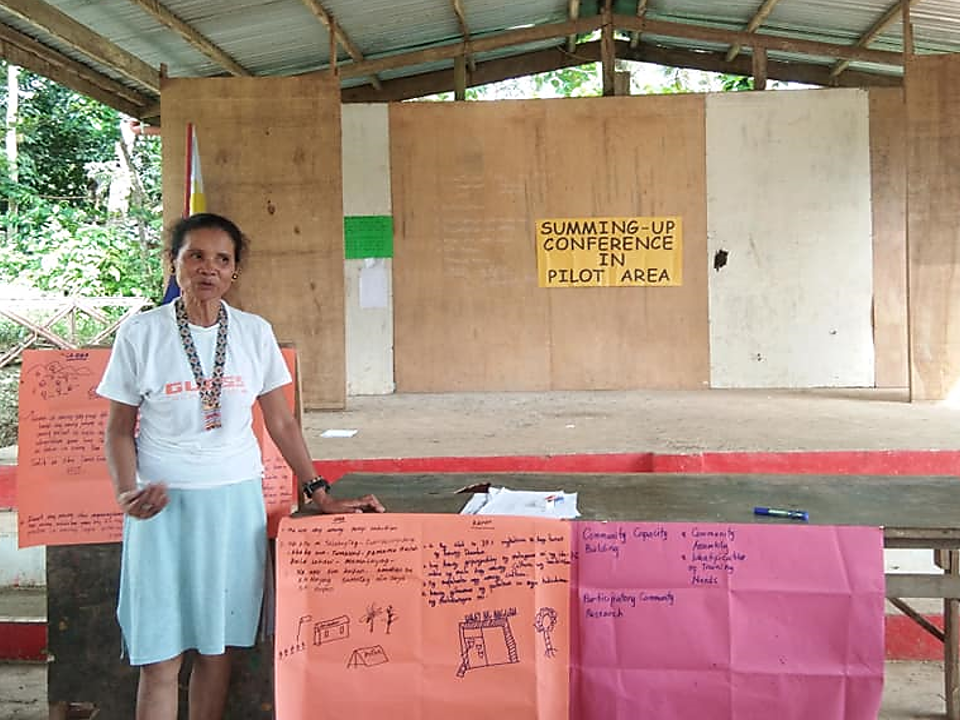 "Nakita gayud namo ang dakong kabag-uhan sa pag-abot sa programa. Dili lang sa edukasyon, apan apil usab ang among panan-aw sa among kaugalingon ug sa kinabuhi, labi na sa pagsulbad og mga problema (We really saw the big change when the Program came. It is not just about the education, but also our outlook in life, especially in handling problems)," she concluded. ###(JOANA RICA P. MILLAMA/Social Marketing Section/DSWD Field Office Caraga)