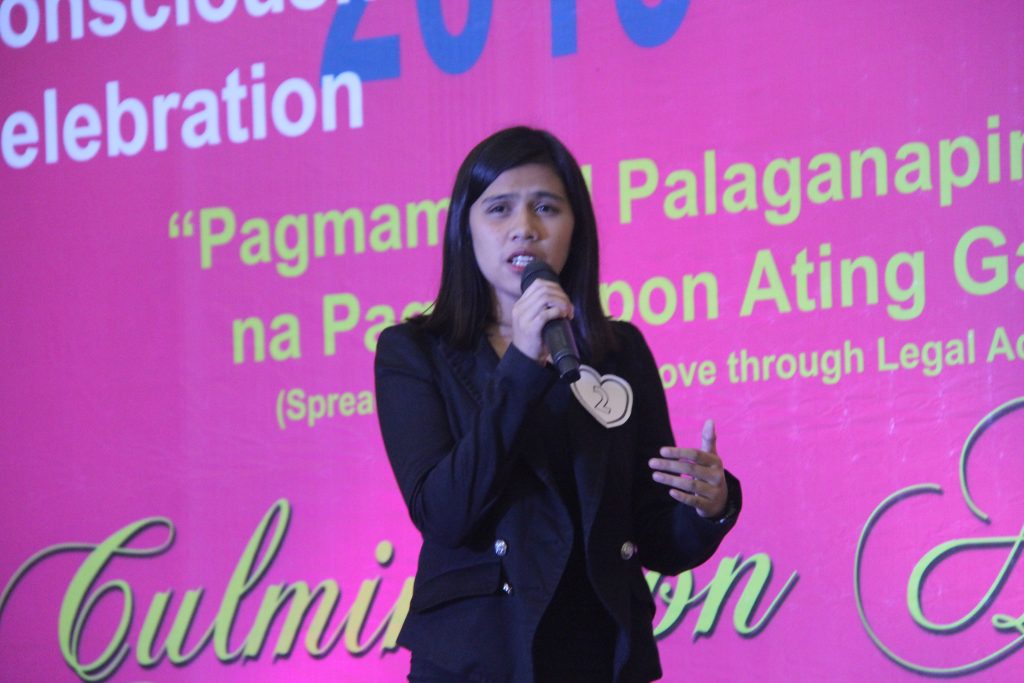 BUTUAN CITY– Utilizing an emerging art form in hopes of a more resounding advocacy on legal adoption, Department of Social Welfare and Development (DSWD) – Caraga held a spoken word poetry competition relative to the Adoption Consciousness Celebration, February 9 -18.

Nine students from different secondary schools in this city have bested each other through their own interpretation of the theme, "Pagmamahal Palaganapin, Legal na Pag-aampon Ating Gawin" during the culmination program on February 18 held at Robinsons Place Butuan.

OIC Director Mita Chuchi Gupana – Lim, through Administrative Division Chief Ramel Jamen, said that "this [competition] was initiated to disseminate proper information about adoption and encourage everyone to spread unconditional love through legal adoption."

Lim stressed that although several information campaigns were already conducted from national to the local government units, there are still prevalent cases relating to placement of children not in accordance with the law.

"We have been constantly emphasizing the process of legal adoption to address the current situation of orphaned, abandoned, and surrendered children who are sold for adoption through an emergency placement, direct placement and simulation of birth records," Lim added.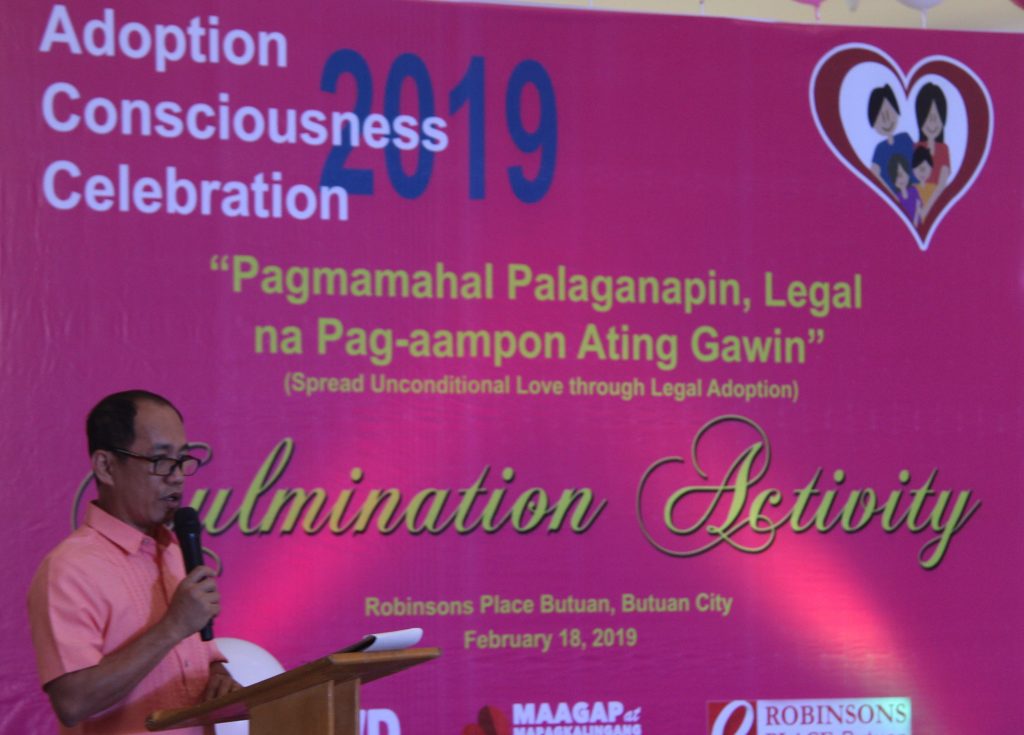 Lim reiterated the department's call for those interested to adopt children to undergo the legal process.

"This is for free and people should not engage in processes that make them pay and yet are done in violation of the law," Lim stressed.

To facilitate information drive of these legal processes, DSWD-Caraga has also conducted a regional foster care and adoption forum on February 15 where prospective adoptive and foster care parents with several representatives from national agencies were gathered to be informed on the laws surrounding this issue.

"We have already been conducting monthly fora on these matters together with provincial social welfare offices and this regional forum is a way to strengthen people's awareness on adoption," said social worker Thesa Joy Musa, head of the Adoption Resource and Referral Unit.

The forum aimed to provide proper information to the would-be adoptive and foster parents on the correct procedure of alternative family placement and encourage everyone to disseminate proper information on adoption and foster care.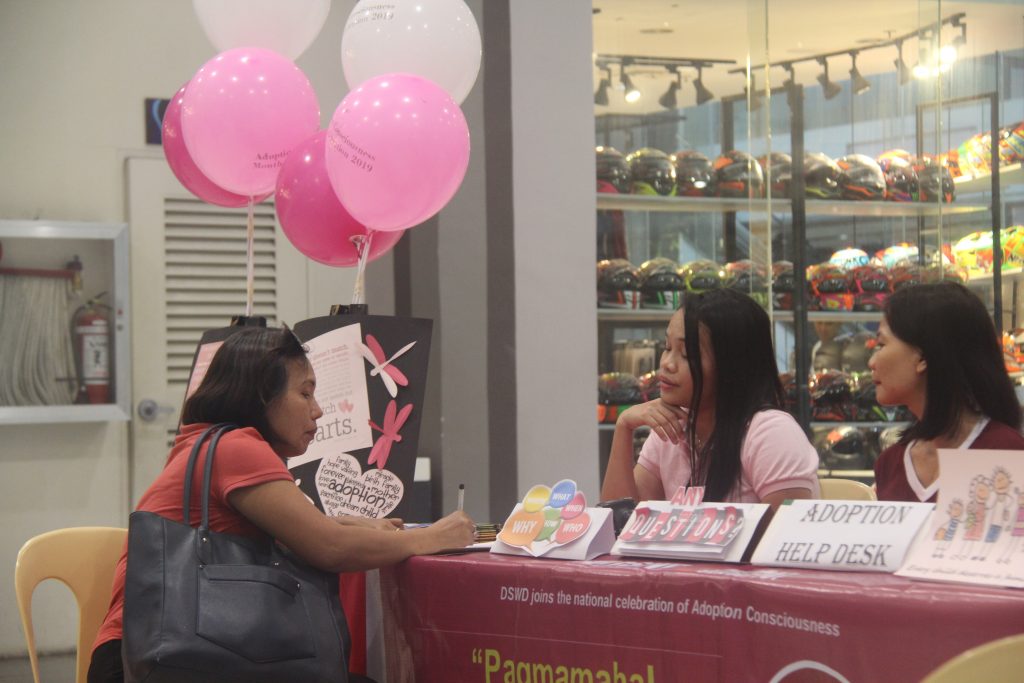 "A child's best welfare and interest should be the paramount consideration in all matters relating to his/her care, custody, and adoption," Musa said.

Also forming part of the celebration are the two-day adoption help desk at the Robinson's Place Butuan, putting up of adoption consciousness corner at the DSWD field office and the adoption photo contest where adoptive families facilitated by the field office sent their family pictures as entries.

Different agencies and LGUs also expressed their support of the celebration through hanging of banners in their offices.

The winners of the competitions are the following:

Spoken Word Poetry Contest:
1st- Kessie Marinog (Pareja Integrated Secondary School)
2nd- Angel Salomon (Agusan National High School)
3rd- Mary Rose D. Buenavidez (Pinamancula National High School)

Adoption Family Photo Contest:
1st- Mr. Nathaniel and Mrs. Elvie Saren
2nd- Mr. Junrey and Mrs. Marilou Godito
3rd- Mr. Redgy and Mrs. Marilou Panilan

As of December 2018, a total of 164 cases of legal adoption have already been successfully facilitated by DSWD-Caraga. ###(MIKE ARIEL P. PLAZA/Social Marketing Section/DSWD Field Office Caraga)