For Filipinos, customs and traditions play a critical role in molding the psyche of every individual. It has dictated how one must act upon in a certain situation, or how one must conduct themselves, in accordance to the norms that is acceptable; a very good example to this is how tradition dictates gender roles.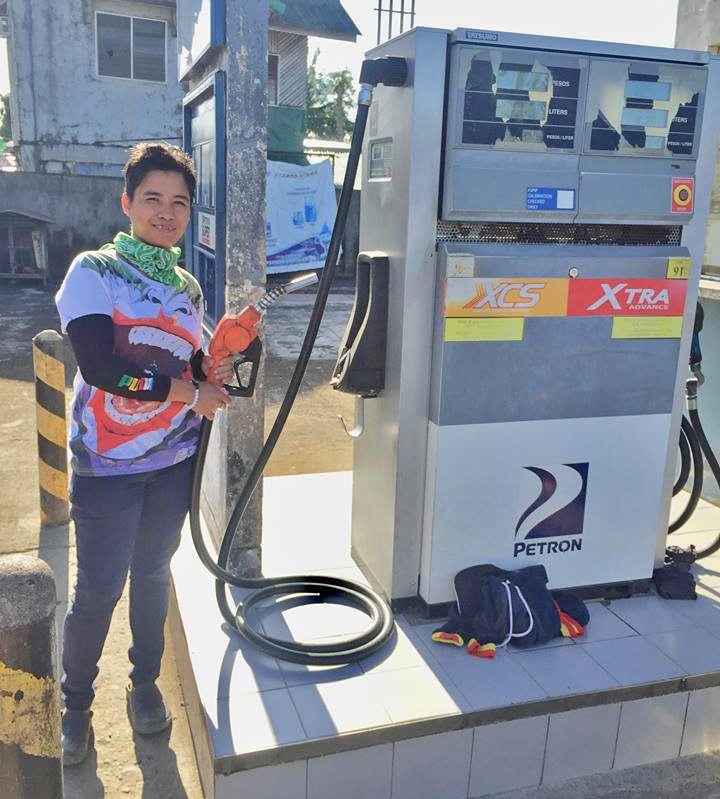 For instance, customs and traditions dictates that men should be the head of every Filipino family – women should be submissive to their husbands. At home, chores are basically tagged, as domestic functions are for women, heavier tasks are for men. But in a world where change is the only constant, these customs and traditions are being challenged everyday. Just imagine how hard this was for those who are different – for those who wanted to break the norms because they were different. Marlyn Corro of Brgy. Magpayang, Mainit, Surigao del Norte had a challenging experience about this matter.
Marlyn grew up in a community condemning her for being different. When she was still a kid, she always wanted to play with the boys – physical games made her enjoy every bit of her childhood days. But girls are supposed to play with fellow girls, with their dolls, at home; this was what the society dictated. Something Marlyn had a hard time understanding why.
"Sa una pa, layaki na gajud ako nan nilihukan. Akong feeling, amura ako nan isa ka-layaki na jaon sa suyod sa lawas sa babaji (I have always been boyish back then. I have always felt that I was a man, trapped in the body of a female)," Marlyn quipped.
Marlyn had her fair share of criticisms and was bullied regularly growing up, all because she did not fit with the norms. She felt bad that she had to face all the negativity for being who she was. So she tried to be "normal", forcing herself to act like a woman. And for a while, during her teens, she was acting like a woman, even having to enter into a relationship with a guy. But all the negativity and bullying came to a peak when she got pregnant at an early age of 17.
Almost every neighbor in Barangay Magpayang got flabbergasted, yet she and her boyfriend decided to stand with their decision to go on with pregnancy. Their relationship went well because her partner worked as a farm laborer to support her. But after four years of being together, their relationship went south. Her partner became alcoholic and started having affairs with other women, denying her of any support, especially for their child, John Joshua. Then, she decided to break up with him after giving him several chances to change.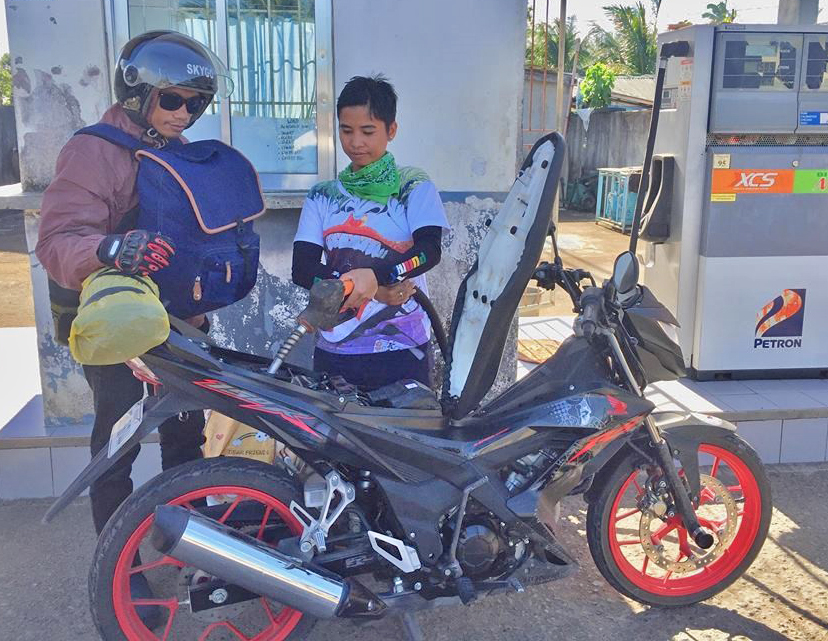 "Ako tagsentro an ako kinabuhi sa ako anak, ako sija tagpadako iban sa tabang sa ako ginikanan. Sa una mangahoy ako tapos ako ibaligja, mukita ako nan P2,500 kada-buyan. Usahay kataw-an ako sa iban tawo, pero tanan trabaho maskin pag panlayaki, kaya ug kayanon nako para sa ako anak (I focused my attention for my child. I raised him with the help of my parents. As a means of living, I collected firewood in the forest and sold it, I earned P2,500 a month. Some people would laugh at me, but all the work I do, even vigorous ones, is for my child)," she recalled.
Being a single mother was hard for her, she was worried if she can sustain the needs of her growing son. Then she received a great news. She was selected as one of the beneficiaries of the Set 4A of Pantawid Pamilyang Pilipino Program (4Ps) – it is one of the poverty reduction strategies of the national government implemented by DSWD, which focuses on human capital investment through the provision of health and education cash grants.
It is the priority of DSWD to provide effective, caring and immediate delivery of social protection services to the poor and the needy particularly the PWDs, senior citizens, children and women and other vulnerable sectors. "Waya ako magdahum na jaon bajay amo madawat na ingon ani na tabang gikan sa gobyerno (I did not expect that we can receive this kind of help from the government)," Marlyn shared.
After five years of being single, she met another man through a common friend – which she considered her shoulder to cry on, her helping hand, and her confidante. Marlyn thought that everything between them was special. Their relationship became intimate and she was able to conceive from their romantic union. But when he found out that she was pregnant, he left her. She was broken once again, but this time she was stronger.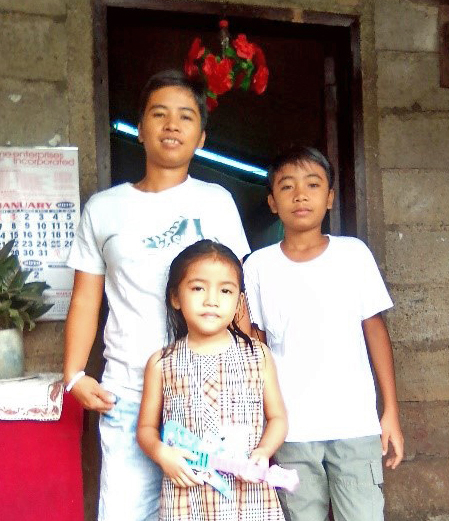 Because she was now a single mom raising two kids, she doubled her efforts in raising them without a father figure. She once sold kakanin (rice cakes) in the morning, and balut (duck embryo) in the evening. Many of her neighbors witnessed how she strived hard for her children. Seeing her potential, she was chosen to be a parent leader in their barangay. Because of this, she was able to have different opportunities which led to her empowerment.
Marlyn is just one of the many empowered women in the society that needs recognition. She knows her rights stipulated in the Republic Act 9710 or the Magna Carta for Women – a law that seeks to eliminate discrimination against women by recognizing, protecting, fulfilling and promoting the rights of Filipino women, especially those in the marginalized sector.
"Permi gajud nako tagpahinumduman an ako mga membro, labi na an mga nanay, na kinahanglan dili nila iubos an ila panlantaw sa ila kaugalingon tungod kay babaje sila; na kita tanan pantay sa balaud sa tawo ug sa balaud sa Ginoo (I always remind my members, especially the mothers, that they should not look down on themselves because they are women; that we are all equal in the law of man and in the law of God)," she said.
Presently, she works in a gasoline station as a pump attendant earning P4,800 a month. She also engages in carpentry with the assistance of her father. She sometime associates herself with an iron – she gets stronger every time heat and force strikes towards her. This is also the reason why her children consider her their "iron mom." Even with her boyish physique and haircut no one can deny the fact that she has the genuine heart of caring and loving mother. No matter her circumstances in life, she has remained to be a good example to her children and to her community. ###(JOANA RICA P. MILLAMA/Social Marketing Section/DSWD Field Office Caraga/March 26)