"Kung naa ko sa Davao, naga-bayad lang ko og 25 pesos para sa folding bed sa Ecoland Terminal para sa akong katulugan aron makatipid sa gasto, (When I am in Davao, I would just pay Php25 for a folding bed at the Ecoland Bus Terminal for me to save on my accommodation, for me to have a place to sleep)".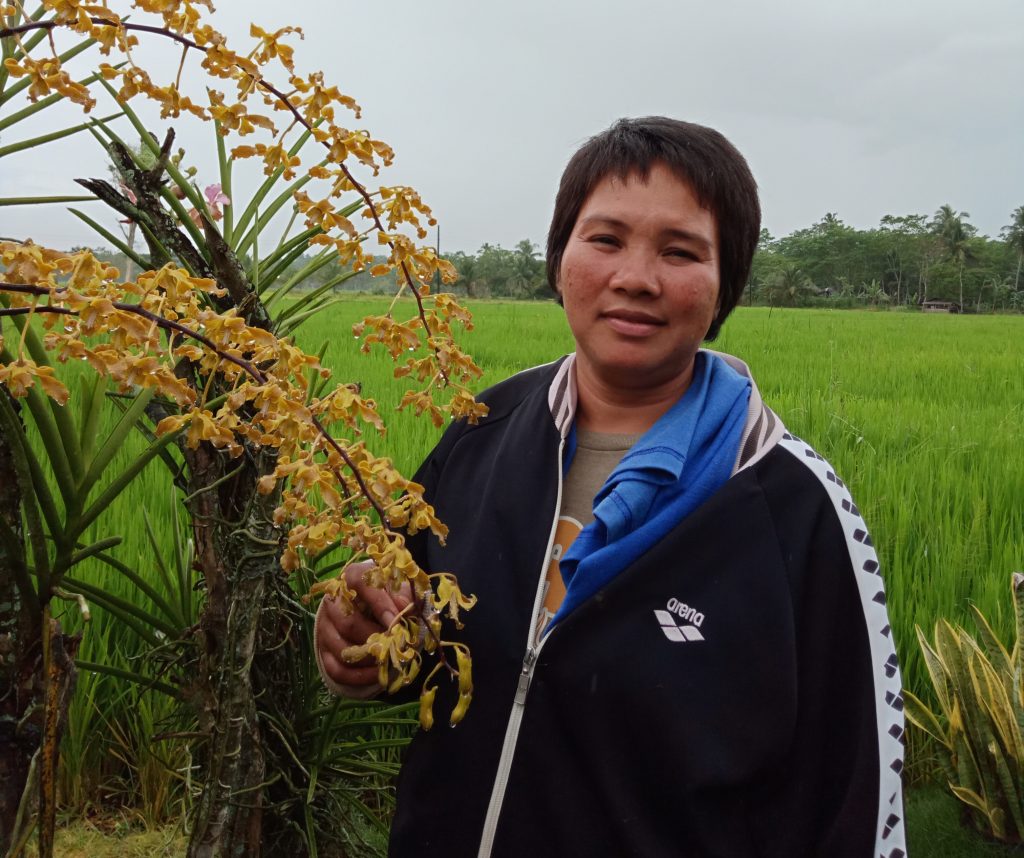 Sheryll Laspoña, 39, one of the Pantawid beneficiaries in Agusan del Sur, recalls the hardest times of her life, 2 years ago, when she had to sleep at the Ecoland Bus Terminal when she travelled to Davao for her regular check-up and medical treatment… she was battling cancer back then.
Laboratories Tests, Trying Times
It started off with irregular bleeding, which she thought was a simple case of hormonal imbalance. But the bleeding became profuse, and went on for weeks at a time. After a series of ultrasounds and laboratory tests at D.O Plaza Hospital, it was found out that she had a tumor in her uterus.
"Wala gayud ko nahiluna ug nahadlok kaayo ko. Pero niadtong Pebrero 7, 2017 naoperahan ko ug nakuha ang bukol, gipadala dayon kini sa Davao Medical and Research Center para sa dugang nga diagnosis (I felt restless and afraid of my condition. But last February 7, 2017 I was operated and the tumor was removed, it was then sent to Davao for further diagnosis)," Sheryll narrated.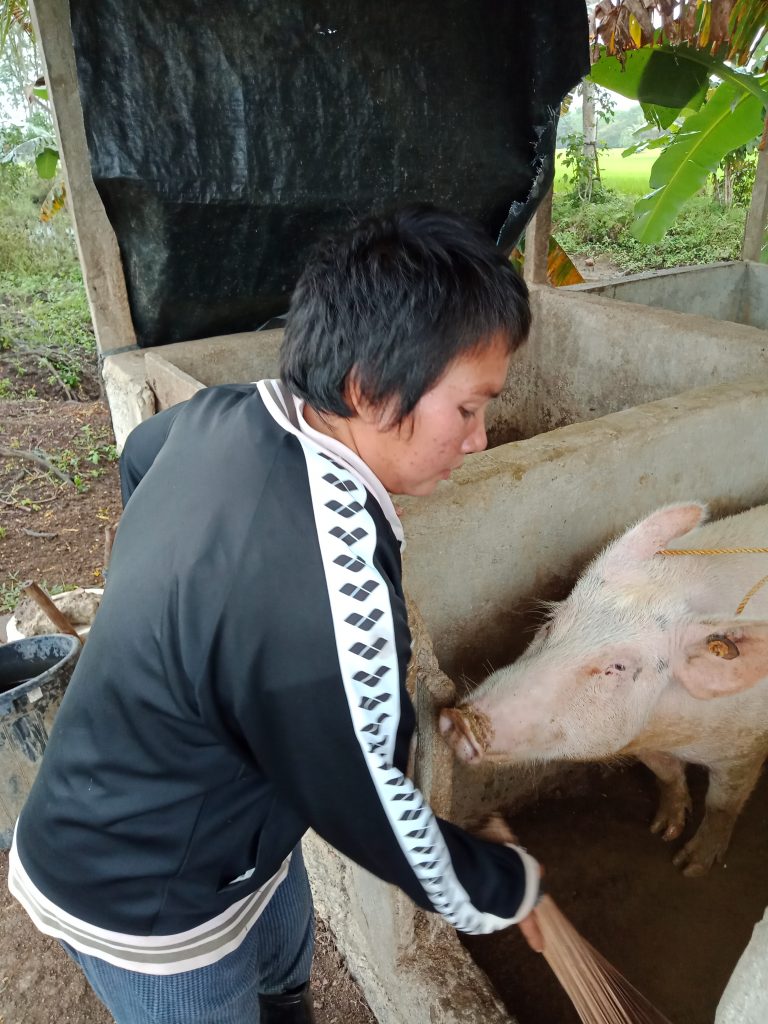 As they waited for the result, she told her husband to stay in Aurora and take care of the farmland because it was the only means they had, that accompanying her in Davao would cost them significant amount of money. Unaccompanied, she decided to proceed with series of treatment in Davao City.
On her first appointment (July 2017), the doctor told Sheryll the result of her biopsy. She was diagnosed with Leiomyosarcoma – a rare type of cancer that affects smooth muscle tissue. These tumors are most common in the abdomen, but can occur anywhere in the body, including the uterus.
"Bisan og rare kini, it can be cured. Paningkamutan namo nga ikaw makadawat og best treatment. Kay natanggal naman ang tumor, kinahanglan nimo muagi og chemotherapy ug radiotherapy (Although this kind of illness is rare, it can be cured. I assure that you will have the best treatment. Since the tumor is removed, you need to undergo chemotherapy and radiotherapy),'" she remembered her doctor saying these lines.
She wanted to fight for her life and overcome her illness so she stayed in Davao City by herself and visited the hospital every 21st of the month for her chemotherapy. She went back and forth from their home and the hospital for six months. Hence, she had to travel from Prosperidad to Davao City every month. Having limited funds, she spent her resources minimally, that instead of staying at a decent inn, she chose the terminal as her temporary home.
Of case studies and rising supports
She was determined to pursue the treatment but they did not have enough money to continue her chemotherapy sessions. She borrowed money for her medical procedures, but it was not enough since a radiotherapy will still follow.
"Niduol na gayud ako sa MSWDO sa Prosperidad ug PSWDO sa Patin-ay tungod sa kalisod, ila akong gipapasa sa mga rekisitos ug gihimuan og case study. Nangayo usab ako ug tabang sa PCSO aron madugangan ang akong galastuon (I sought help in the MSWDO of Prosperidad and PSDWO in Patin-ay because of hardship, they instructed me to submit the medical requirements and secured a case study. I also asked for the help of PSCO for my additional expenses)," she recalled.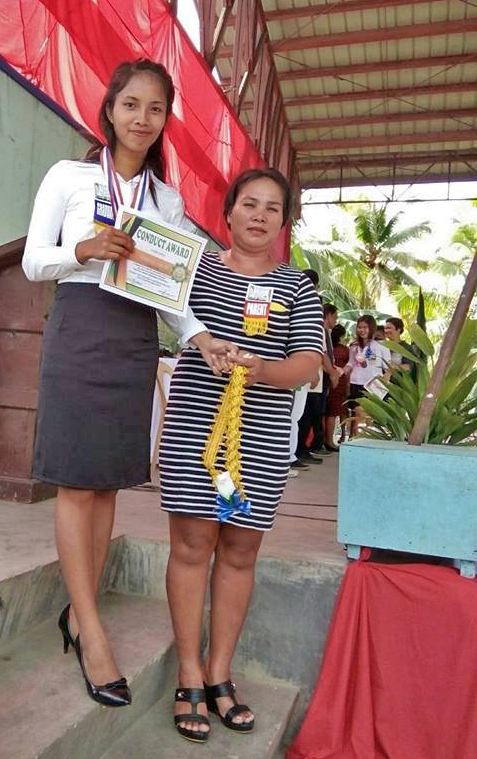 Because of her relentless effort and determination, she availed financial and medical assistance from the agencies. The doctor was as well very kind to Sheryll that she was given a discount and appropriate intervention. The Pantawid cash grants sustained the school needs of her children; his husband also attended meetings and sessions in her absence. In order to support her expenses, his son David helped in cultivating their farm, whilst her daughters Wendy and Angelica performed well at school. These support stirred her heart. When she finished her treatment, the doctor congratulated her for surviving the rigorous treatment regimen. She was grateful to know that her treatment went well – she survived her cancer ordeal.
She overcame all the side effects with the help of her supportive care clinicians and loving family. Throughout her treatment, she remained calm and determined. She is grateful to her family for keeping her emotionally secured by showing her all the support she needed, her sisters even gave her an artificial wig. The circumstance pushed her to become more resilient in life. She accepted the truth and faced the reality by being composed mentally and emotionally.
Of consultations and surviving battles
"Isip usa ka-babaye, nakat-unan nako unsa ka-importante ang pag-areglar sa kaugalingon. Dili lalim ang akong mga kasinatian didto sa Davao ug gusto nako nga mahimong inspirasyon sa ubang kababaihan nga magpadayon taliwala sa pagsulay sa kinabuhi (Being a woman, I learned the importance of physical health. My experiences in Davao was never easy thus, I want to become an inspiration to other women, and motivate them to be resilient despite the challenges in life)," Sheryll said.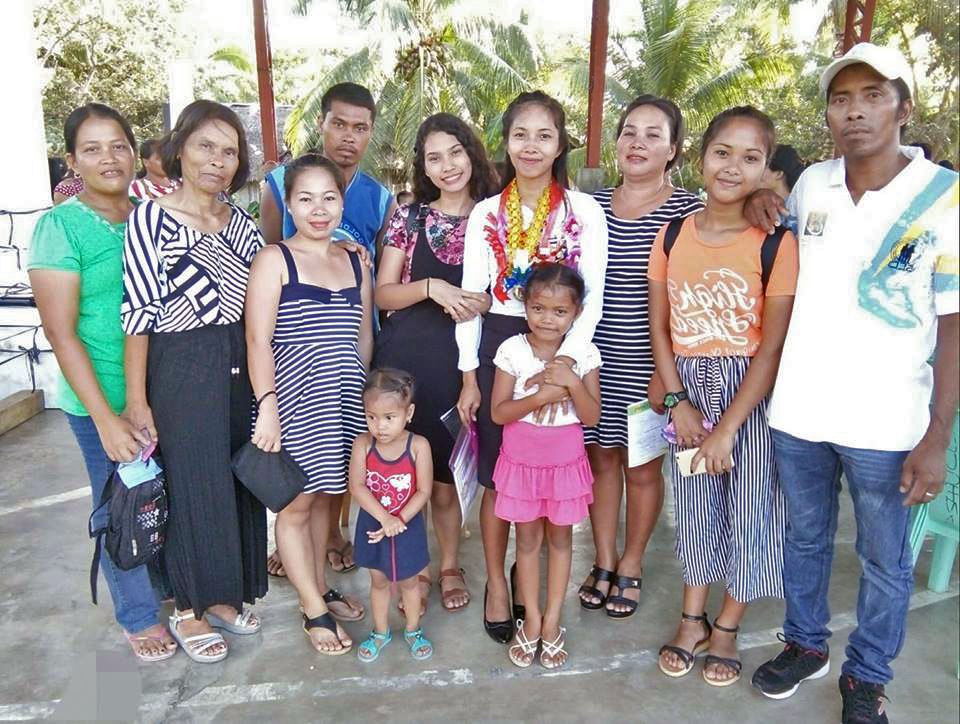 From time to time, she visits her doctor for regular consultation. Recently, she has been referred to a specialist in Cebu Doctors Hospital for the monitoring of her condition. For her, no distance can hinder her to be fully-well again. She is blessed with a new perspective in life and that is to survive every battle that would surpass her way, including cancer. ###(JOANA RICA P. MILLAMA/Social Marketing Section/DSWD Field Office Caraga/March 26, 2019)