A day of celebration for DSWD Caraga as the Field Office was recognized for its Knowledge Management initiatives during the DSWD Knowledge Management Productivity, Recognition, Innovation, and Development for Effectiveness (KM PRIDE) Awarding Ceremonies at the DSWD Central Office Auditorium, Quezon City, on March 28, 2019.
DSWD FO Caraga was recognized/awarded for the following: – Best Good Practice Documentation – Community Finance Management System of the Kalahi-CIDSS Regional Program Management Office
– Most Functional Knowledge Management System
– Social Welfare and Development Learning – Network (SWD L-Net) with Most Responsive Initiative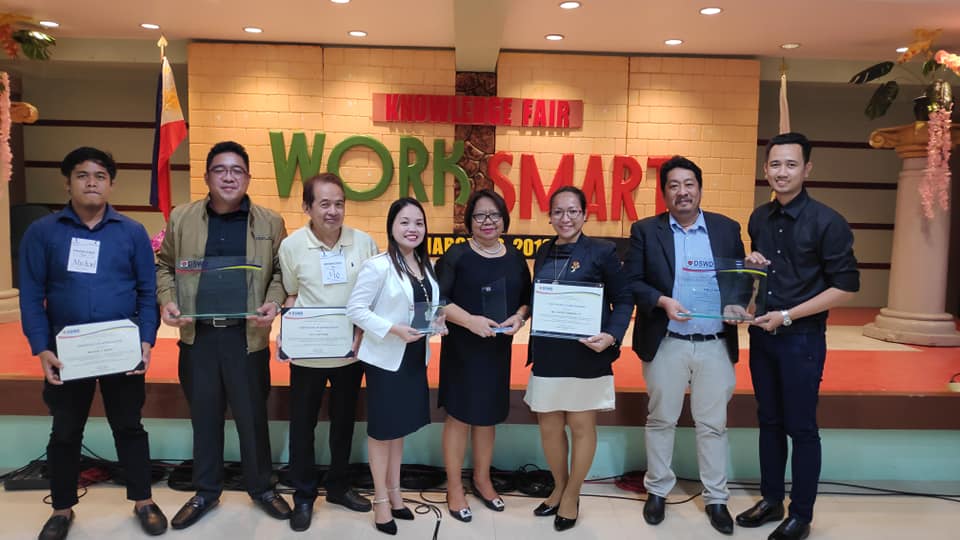 Special awards and recognition were also given to OIC-RD Mita Chuchi Gupana-Lim as Knowledge Management Champion, and Capability Building Unit Head Ms. Glezza Tambaba-Ty was recognized as Knowledge Management Catalyst.
The Field Office was also given an opportunity to showcase Knowledge Management products and good practices during the Knowledge Fair.
Supervising Administrative Officer Pio Japitana of the Financial Management Division, together with Mr. Michael Beray (ITO I) presented the Integrated Finance Monitoring System (InFiMoS), an innovation of the Field Office created to ensure smooth financial management transactions at the FO level.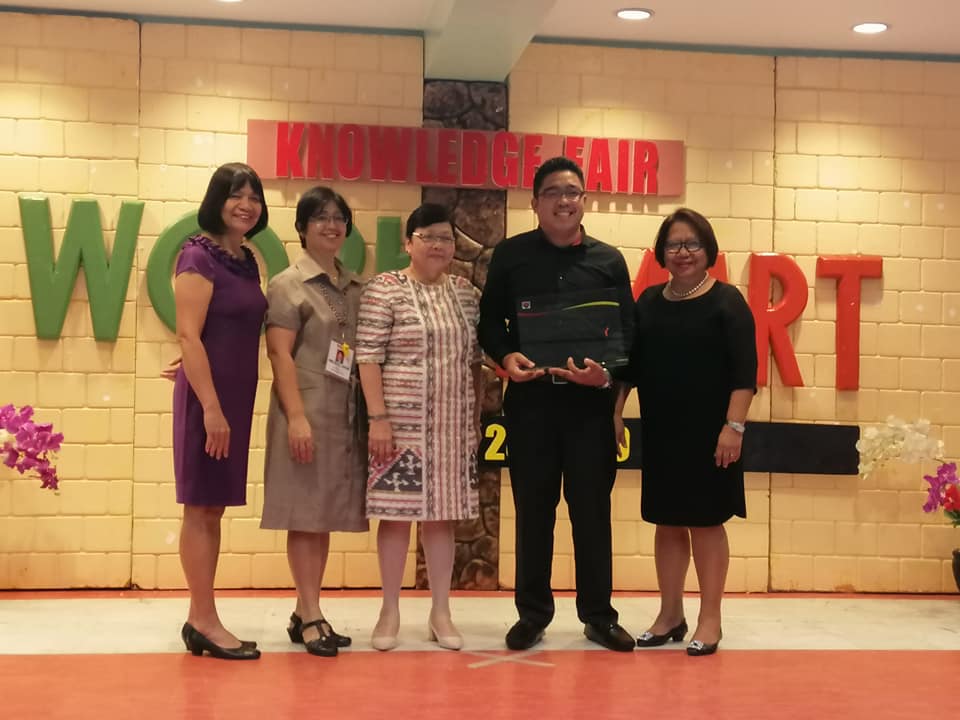 The Field Office was also able to share its Caraga SWD Learning Network Quiz Bowl, which has been an effective activity in the promotion and advocacy of the programs and services of the Department to the different partners and stakeholders, in the promotion of Social Welfare and Development.
OIC-RD Lim extends her gratitude/appreciation and admiration, to the committed FO workers and partners who have shared their expertise, knowledge and precious time in the KM efforts of the DSWD Caraga. ###