It all started with a bet between an orphan and a farmer's daughter.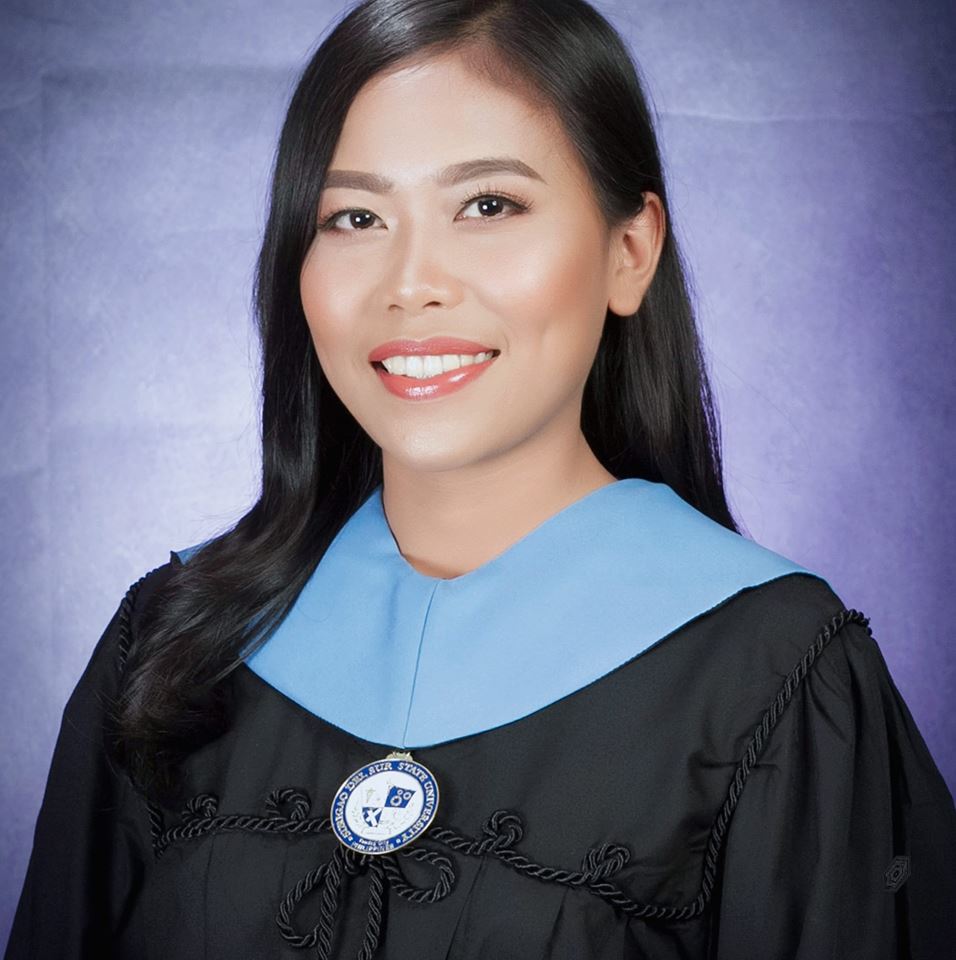 Vicselyn Bale, 19, lost her parents at an early age. When she was nine, her mother died of hypertension. Four years later, her father died due to cellulitis. Being the only girl among her siblings, she was left to take on a mother's role and take care of her youngest brother. Her two older brothers Reymart and Raymund had to work part-time to pay for their bills and sustain their needs, especially for their schooling.
On the other hand, Maikka Mendrano, 20, was raised by farmers. Their life was not easy as her father engaged in buying and selling scrap, while her mother worked in the barangay and was later hired in a banana plantation. When the company shut down in 2018, they were able to buy a half hectare of rice field. They planted it with falcata, coconut, and other root crops. They then used their remaining money for the education of the children.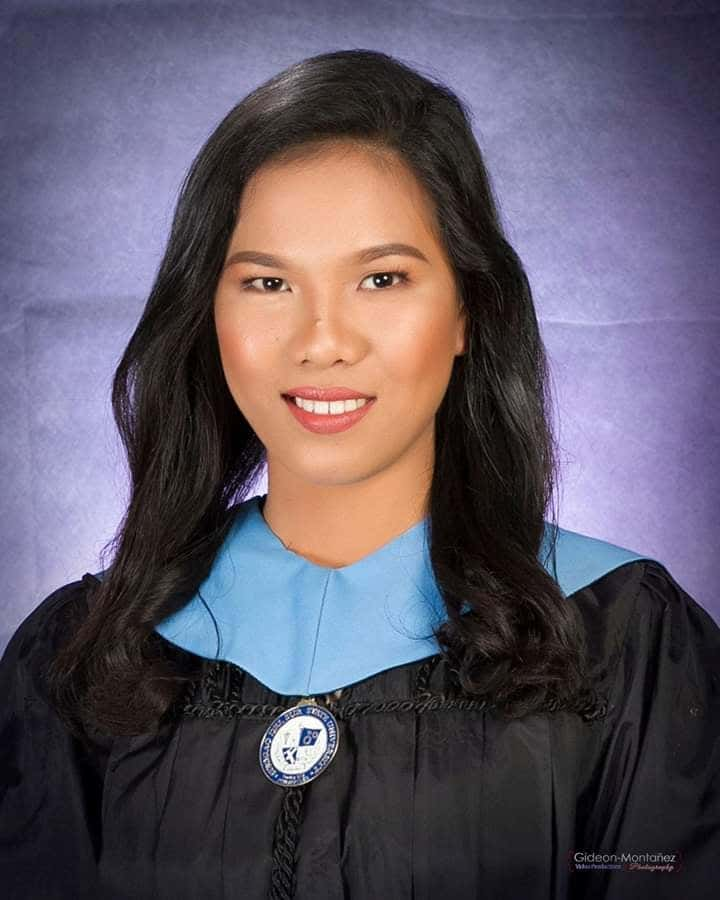 Vicselyn and Maikka both graduated at Gamut National High School where their friendship bloomed. Observing that both of them were competitive and well performing in school, they came up with a bet. They challenged themselves to get the highest score and recognition in every examination and school activity.
This extended up until college where they took up the same course in the same school, Bachelor of Science in Secondary Education major in Physical Science at Surigao del Sur State University (SDSSU)-Main, Tandag City. Since they come from poor families, their common denominator was being a member of the Pantawid Pamilyang Pilipino Program (4Ps).
"Sugod pa nan ako pangpangiskwela, yabati gyud nako ang kalisod, nakita nako ang pagpaningkamot ni Mama ug Papa. Yahimo kami na 4Ps beneficiary ug dako gayud siya na privilege gumikan kay dako siya nga tabang sa mga pobre sama sa amo na i-pursue gayud namo ang pagpangiskwela (When I started attending school, it was hard, I have seen the sacrifices made by my mother and father. We became beneficiaries of 4Ps and it is a great privilege because it helps the poor like us to really pursue our education)," Maikka shared.
4Ps opened doors to many opportunities like the chance for them to be CHED scholars through the Expanded Students' Grants-in-Aid Program for Poverty Alleviation (ESGP-PA).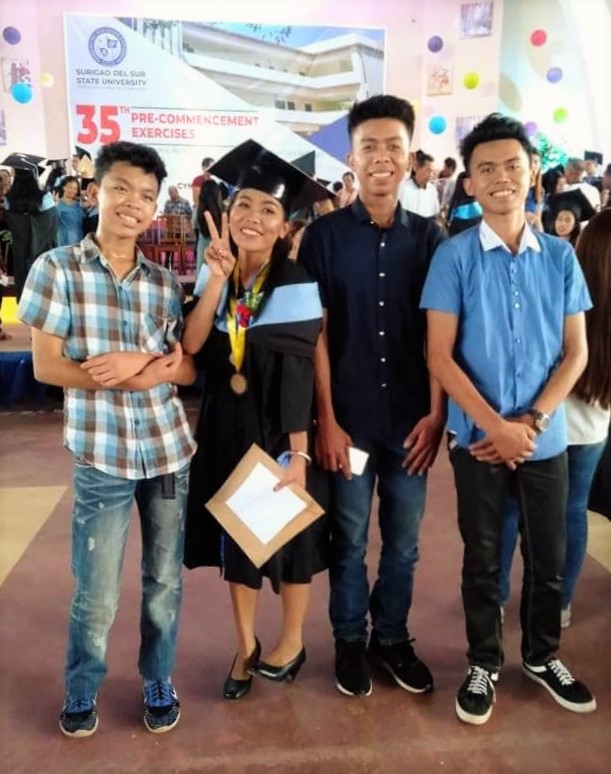 "Nagduha-duha ako kun maka-eswkela ba ako sa college kay wala naman ako'y ginikanan. Sa pag-abot nako sa second sem 1st year, sa tabang sa Ginoo, nakasulod ako sa programa sa DSWD nga ESGP-PA. Sukad sa nakasulod ako, natagaan ako nan hope na makatapos sa college ug motivation na maningkamot sa pag-eskwela (I doubted if I could still pursue college since my parents were gone. During the second semester of my first year, with the help of God, I was accepted in DSWD's ESGP-PA. Since then, I was given hope to finish and was motivated to do my best in school)," Vicselyn recalled.
After availing the ESGP-PA scholarship, the two best friends shared that college was never a walk in the park.
Vicselyn's brother was in and out of the hospital for a year due to health issues. It caused her to lose focus since she had to handle problems both at home and in school. Breaking these struggles, she was determined to continue her education until she was recommended by the school's Vice-President for Administration Dr. Gerry Estrada to be enlisted in the DOST scholarship. She was able to manage her finances through the learning she got from the Family Development Sessions of 4Ps especially on the topic Budget and Financial Management.
For Maikka, there were times that her parents cannot provide money for her education. She made sure that from freshmen to senior, she was a consistent Dean's Lister. Her mother, Malonie, tearfully thanked the program for the aid provided for her education.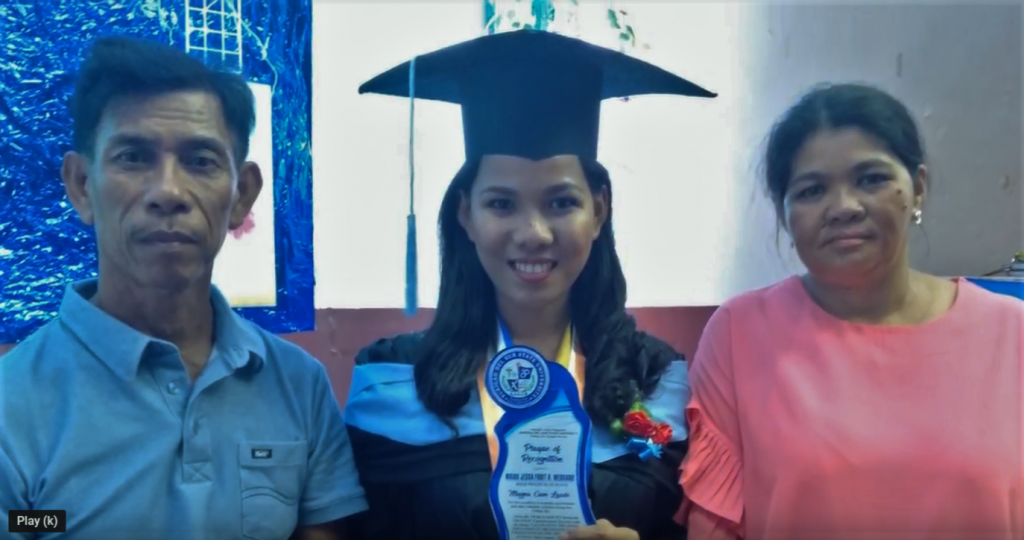 "Dako ko gayud na pasalamat sa gobyerno na gahatag sa 4Ps para sa among mga pobre nga nakatabang sa pagpa-eskwela sa among mga anak (I really appreciate the government for having 4Ps for the poor families, it has helped in our children's education)," her mother said.
In the fullness of time, the two best friends managed to make it to the top in their chosen course. 2019 was one of the proudest years the two have witnessed. Through the sweat their brows have collected, they also grasped great recognition by graduating Magna Cum Laude.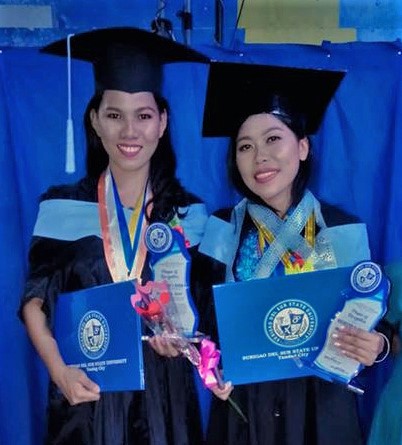 What started as a playful bet grew into a much more meaningful journey of dreams and ambitions for Vicselyn and Maikka. After years of shedding sweat and tears, they finally earned a college degree and achieved their #BFFGoals. ###(JOANA RICA P. MILLAMA/Social Marketing Section/DSWD Field Office Caraga)