One of the most rewarding moments for teachers is making a difference in a student's life. However, this does not happen all the time because as much as teaching is rewarding, it can also be daunting, especially on cases of absenteeism and heavy workloads. Natividad Labial experiences the same dilemma.
Labial is a master teacher III at Florida National High School (FNHS), Butuan City. Growing up, she already knew that she is destined to teach and serve the people that is why she took up Bachelor of Education at Agusan Institute of Technology and Bachelor of Science in Social Work at University of Southern Philippines. For her, these courses speak of one thing – service.
Her lucid passion to serve
She started her career as a teacher in 1987. First, she was a teacher at Agusan National High School teaching Music, Arts, Physical Education, and Health (MAPEH). In 1991, she was promoted as permanent Teacher I at Tungao NHS and in 2003, she was promoted as Teacher III. Presently, she is a master teacher at FNHS and added to her workloads is the function of being the Guidance Coach and 4Ps School Coordinator.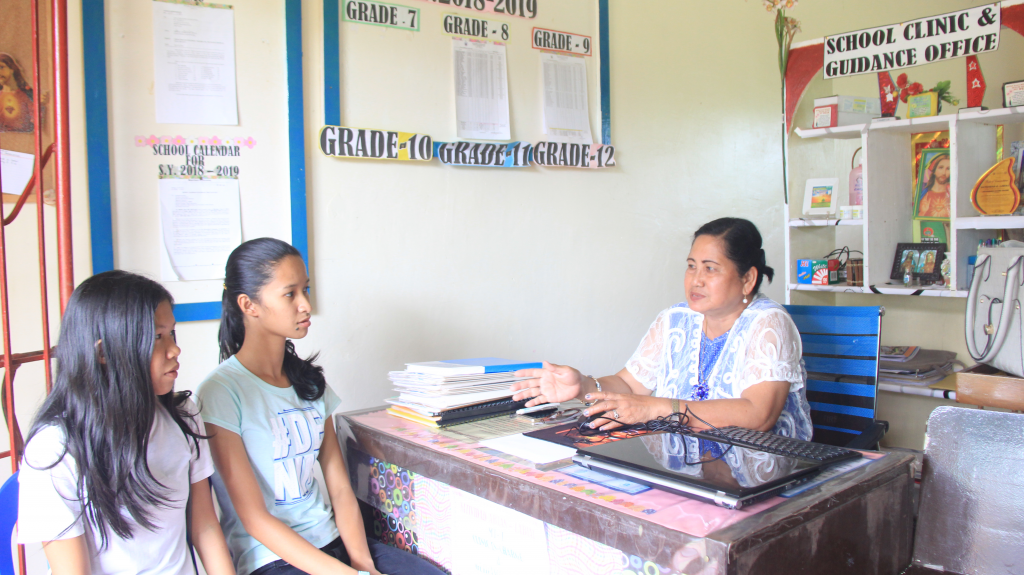 Being the school coordinator for 8 years, Labial observes the 4Ps children all the time. She sees to it that their performance at school is well-documented and monitored in line with the Program's Compliance Verification System (CVS).
"She has her best practices in convincing the 4Ps children beneficiaries. One of these is giving orientations on 4Ps during the flag ceremonies. She does this to address the concerns on tardiness and absenteeism of the beneficiaries. She also has this technique of collecting the daily attendance of the students in every section. The subject teacher submits this to her every afternoon and she consolidates it using a tool or a form," Ramelio Polestico, school head, said.
Labial is not only regularly doing this, she also established a 4Ps grievance committee in their school to cater to the needs and monitor the performance of their student beneficiaries.
"Naghimo 'mi og committee aron masubay ang cutting classes ug absenteeism nga problema sa mga estudyante. Naay grievance form nga nakalakip niini diin among nahibal-an ang rason sailang pag-absent – usahay magpasuhol ug magtrabaho ang mga bata tungod sa kakulangon sa kwarta. Mao nga akong ginabalik-balik sa orientation nga naay programa nga musuporta saila, ug tungod ana niubos ang kaso sa absenteeism diri (We created a committee to monitor the issue on cutting classes and absenteeism of the students. There is a grievance form wherein we're able to identify the reasons of their absences – some are absent because they due to lack of money. That is why I always orient them that we have a program that supports their education, and with that the case on absenteeism in our school decreased)," Labial shared.
Her significant innovations
These strategies and innovations are not only for the students alone. Labial also coordinates with the Grievance Committee regularly. She engages the parent-beneficiaries in the process by letting them sign the agreement called as "kasabutan" – a tool to prevent absenteeism and encourage attendance of their children. She also conducts a parent-teacher encounter from time to time, to inform the 4Ps beneficiaries of their children's status at school.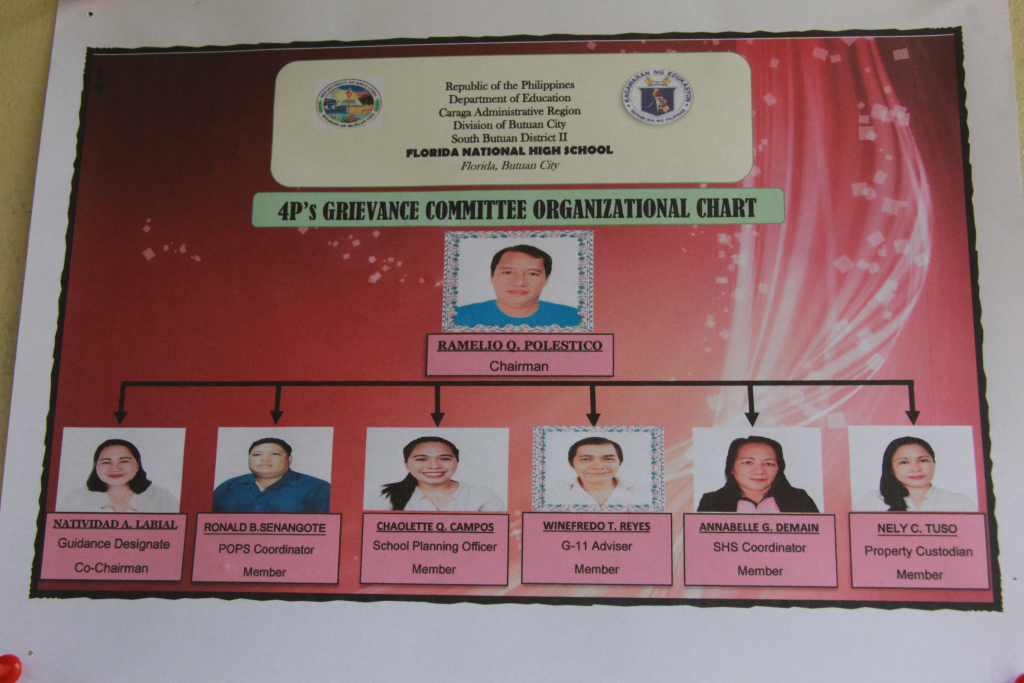 As a registered social worker and guidance counselor rolled into one, Labial considers partnership as an essential tool to further promote the implementation of her drive. She coordinates with different stakeholders to come up with a project and offer help to their school.
"She has many linkages. She spearheaded the acquisition of office and ICT equipment worth P4M and P3M respectively from the Philippine Statistics Authority-Regional Office. During our Fun Run, she solicited from the Philippine National Police and they provided us with the snacks after the activity. In our community, she is also well-known as she was a former Barangay Kagawad and coordinator of Rural Services Improvement Activity," Annabelle Demain, co-teacher, mentioned.
Her feathered cap
Bestowed with a confident attitude, Labial is a sure achiever. She was awarded as Outstanding Master Teacher (Secondary Level) for South Butuan District in 2017. She also received the Best Implementer School Clinic In-charge during her time at Tungao NHS. Moreover, a special commendation was given to her as a highly sought Officiating Official of the Caraga Regional Athletic Meet (CRAM) from 2000-2018. Added to her feathered cap is another commendation as a Chief Recorder during the 23rd Caraga Region Sports Competition by the Caraga Athletic Association.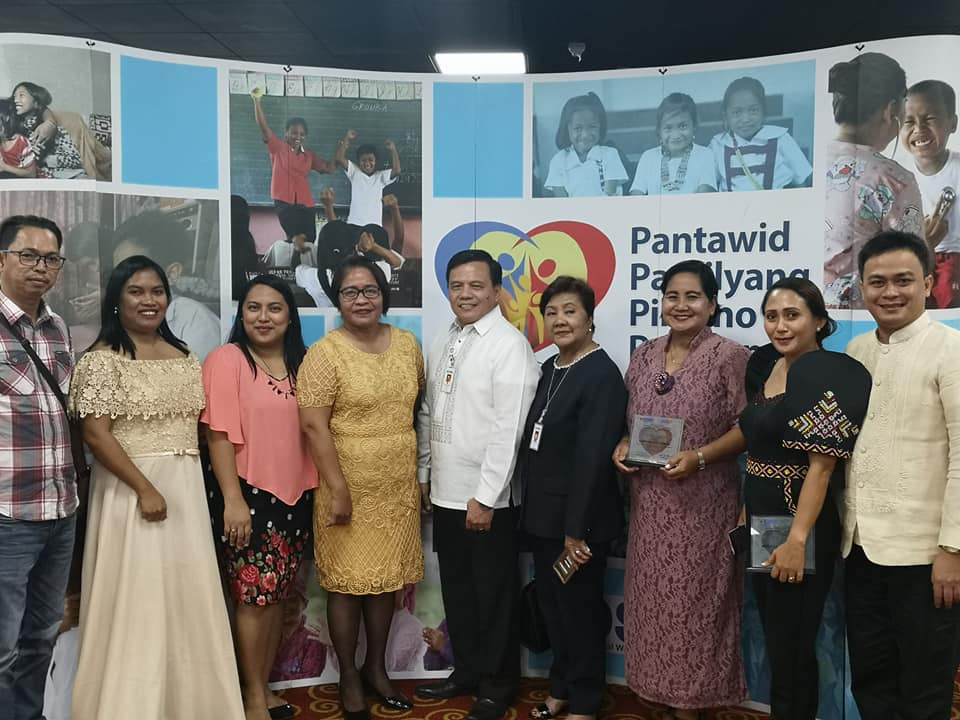 "I really inculcate in the student beneficiaries' minds that education is an important aspect. The cash grants are there to support them. At times, I may be strict to them, it is because I only want them to be determined in reaching their dreams," Labial shared.
Last week, she was recognized during the National Partners' Summit being Caraga's regional winner for the best 4Ps focal person in Education. The recognition was held in at Asian Institute of Management, Makati City.
Truly, she embodies the values of competence, love for humanity, and uprightness. Despite the seemingly handful tasks she manages, she still remains committed to her passion to serve – her school, her students, and her fellowmen. ###(JOANA RICA P. MILLAMA/Social Marketing Section/DSWD Field Office Caraga)