Bang! Bang!
On the night of June 12, 2015, Dacio heard the frightening sounds of gunshots cracked into the air at Brgy. Novele, Rosario, Agusan del Sur. He knew something was wrong. But he remained calm and told his scared family to go back to sleep.
The next day, a lifeless body with multiple gunshot wounds and covered in blood and dirt was found. Dacio let out a long sigh. The murder was just one of the many crimes that took place in their barangay.
Other crimes such as physical violence, hold-up and robbery, physical and sexual harassment have also occurred in Brgy. Novele, a barangay located 10 kilometers away from the town proper. Even vehicular accidents were frequent. Residents, including Dacio, are blaming this to the lack of streetlights. Criminals would take advantage of the darkness, confident that they can get away with what they did or are planning to do.
Thus, Dacio and his fellow community volunteers decided to propose the Installation of 70 Units Solar Powered Street Lights during their Municipal Inter-Barangay Forum (MIBF). "Napili namo kini nga proyekto i-prioritize tungod sa among nasinati nga kangitngit sa among kadalanan ug kakuyaw sa panahon sa kagabihon ilabi na sa among mga kabataan ug kababayin-an (We jointly decided to prioritize this sub-project because of the utter darkness in our area. We chose this sub-project because we worry so much of the safety of the women and children in our community especially during at night)," Dacio said.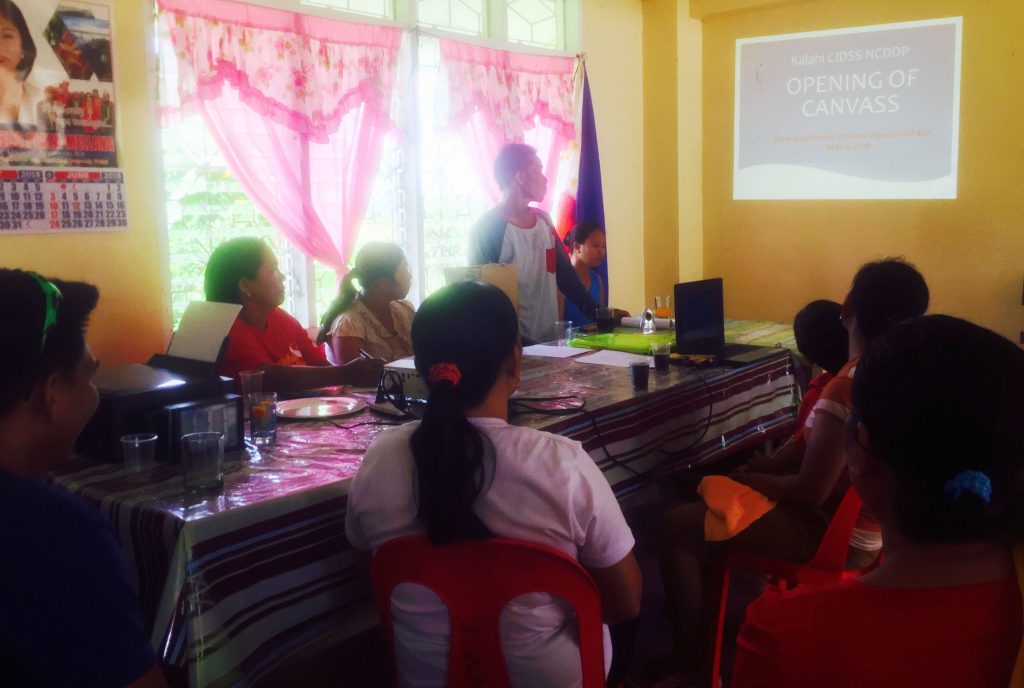 "Aduna usab mga kaso sa pagpanghulga ug aksidente sa dalan sa among barangay tungod aning problema sa kangitngit (We also have cases of harassment and accidents in our barangay all because of the lack of proper lighting in the area)," he added.
Dacio Salmasan Jr. is one of the most active community volunteers in Brgy. Novele. With his dedication and participation, his fellow community volunteers elected him as the Barangay Sub-Project Management Committee (BSPMC) Chairperson during their second general barangay assembly.
As the elected BSMPC Chairperson, Dacio gave extra efforts just to get things done. He worked and communicated with other community volunteers to make sure that tasks are well done. He also maintained close ties with the Barangay Local Government Unit and the Kalahi – CIDSS Area Coordinating Team (ACT) to ensure that their community gets all types of assistance needed to realize the sub-project on time.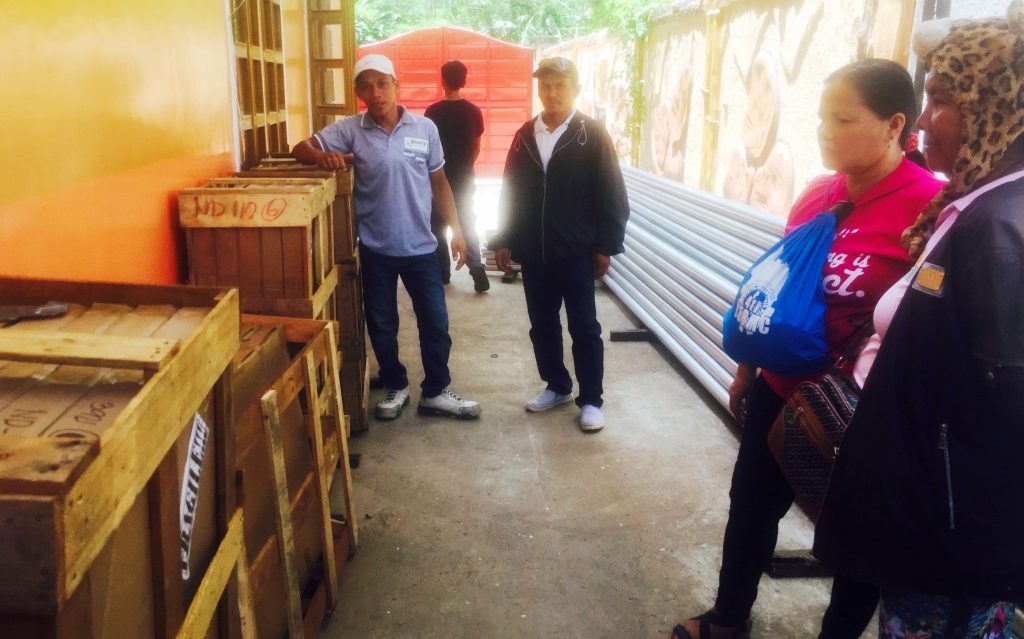 But accomplishing the street light project was not easy. Dacio and his fellow community volunteers had to go through dire straits just to make ends meet. Misunderstandings surfaced which challenged Dacio and his leadership. He admitted that it was frustrating sometimes.
Yet at the end of the day, Dacio is reminded that the community badly needed the project. It was his responsibility to keep the sub-project, including the people involved, together.
Dacio and the BSPMC persevered and kept going until the sub-project was finally completed and turned over to their community on April 26, 2019. The whole barangay of Novele was elated. The residents were very thankful to Dacio and the community volunteers because they have witnessed how the team worked hard just to provide safety and security for the entire community.
Further, Dacio also expressed his gratitude to the Kalahi-CIDSS program for giving the volunteers a room for character development. Through the trainings and seminars organized by the program, community volunteers learned how to engage in discourses with other people such as barangay and municipal officials. These individuals conquered their diffidence and gained self-confidence.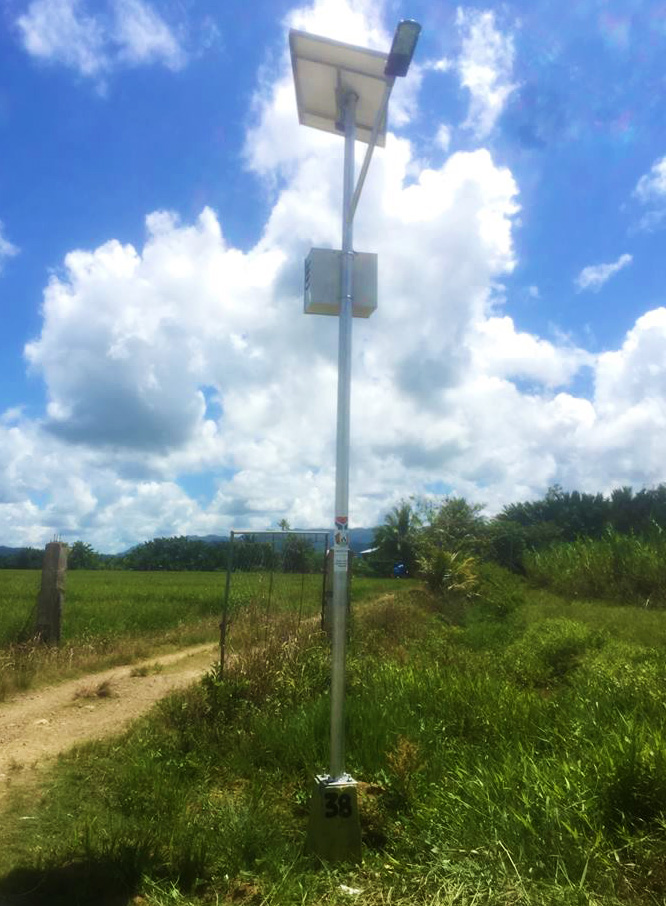 "Adunay positibo nga epekto ang among pag apil ani nga programa. Kami nga usa lang ka ordinary nga residente, nakahatag na og dakong tabang sa barangay pinaagi sa trainings ug seminars. Kabalo na mi unsaon pagtubag sa among mga problema dinhi sa barangay, (Joining this program had a positive effect on us. We may be just ordinary residents, but we were able to contribute to our barangay through the trainings and seminars we have attended. Now, we know how to respond to problems in our barangay)."
As the day comes to an end, Dacio peacefully observes as the lamp posts were lit up. He breathed a sigh of relief. Nomore danger, no more darkness, he quietly thought to himself.(CLEA MARIEL C. MALUNHAO/Social Marketing Section)