Some people experience joy by extending help to others without expecting anything in return. One of them is Rozana.
Rozana Raz-Bantugan was born and raised in Carmen, Surigao del Sur. Growing up, she had this desire to serve. She finds herself in an enriching situation whenever she helps a fellow in any way. This is one of the reasons why she chose to take a sudden change – from being a Business Administration graduate, she took up a second course, Midwifery. She even pursued a masters degree and passed the Midwifery Licensure Examination (MLE).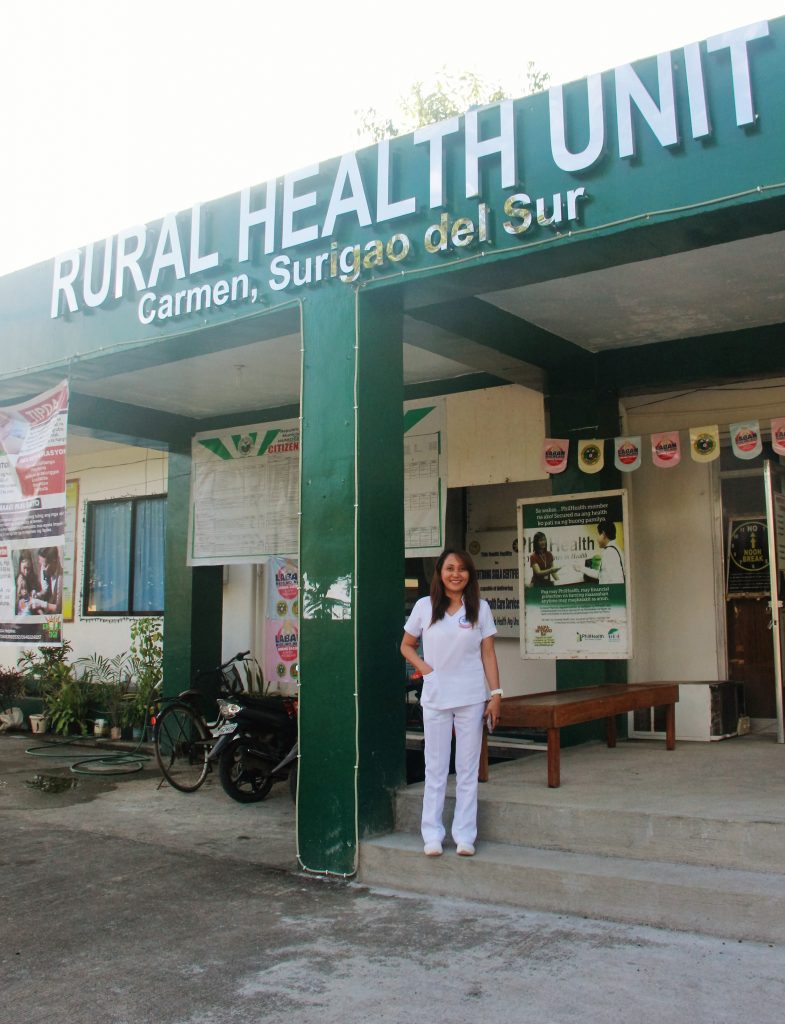 After acquiring her license, she was hired as the Rural Health Unit (RHU) clerk of her municipality in 2006. After two years, she was hired as the RHM Placement Program (RHMPP) staff of the Department of Health in her locality. Seeing her timely efforts and services, the local government unit of Carmen gave her a plantilla position as Midwife I in 2017.
Reaching the least of her fellowmen
Aside from juggling all the functions as a midwife in her assigned barangay health stations (Antao, Cancavan, and Puyat), she goes beyond her duties and responsibilities by being the Pantawid Coordinator of Carmen.
"We are in partnership with 4Ps. Every Family Development Sessions, the health sector is present. During FDS, where the people are gathered, we talk. We present the harm that the beneficiaries may face if they won't submit themselves for immunization and de-worming, because we really need to educate them. Now, we have no more problem with the 4Ps beneficiaries since they are compliant," Dr. Mary Michelle Paganpan, municipal health officer of Carmen, said.
Rozana's selfless efforts contributed to Carmen being the first municipality in Surigao del Sur to achieve zero open defecation (ZOD). This Program is presently being promoted by the Department of Health (DOH) and other partner agencies as one of the major strategies for scaling-up rural sanitation development especially in the poor communities where limited resources for basic needs such as latrines or toilets is a concern.
Going beyond her job description
In order to reach all these poor communities, Rozana, along with the medical team and the LGU, conducts a Deep-Dive consultation. This is an in-depth examination of the health cases in their municipality. They visit the Geographically Isolated and Disadvantaged Areas (GIDA) where the indigenous peoples (IPs) are also located, most of them are 4Ps beneficiaries.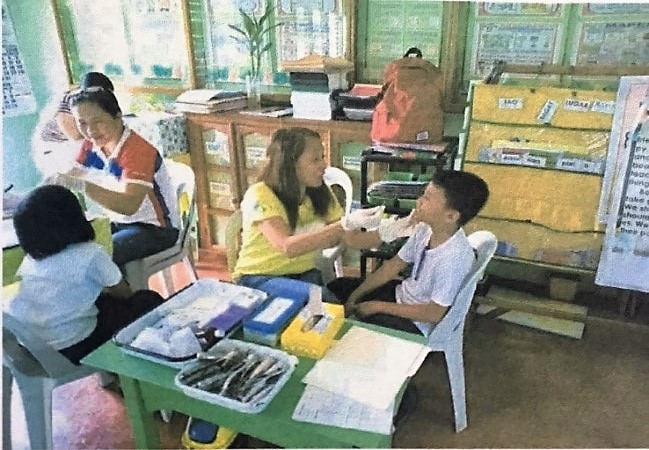 "Mangadto gyud mi mismo sa lugar, uban si Mayor ug ang mga konsehal. Among ginahatag ang serbisyo sa ila tungod kay nay uban nga maglisod na og naog sa sentro. Mga serbisyo nga sama sa immunization, Community-Led Total Sanitation workshop, pagpanghatag og toilet bowls sa mga wala gyuy ikapalit, ug pag-engganyo sa mga barangay council members nga maghimo og ordinansa nga makasulbad sa problema sa komunidad (We really go to these communities, with Mayor and other officials. We provide services because some of them cannot afford to go to Carmen. Services such as immunization, CLTS workshop, distribute toilet bowls, and encourage the barangay council members to create ordinances and resolutions addressing the sanitation problems of the community)," Rozana shared.
Ensuring close coordination with her partners
The partnership between the RHU/LGU and 4Ps increased the health-seeking behavior of the people. Before, they are afraid to be checked in the health center, but now they are the ones who present themselves for consultation or check-up.
"4Ps is not necessarily a dole-out. With the right partnership, we can attain our goals – the right education and good health for the marginalized. They are our target, they are the ones who needs to be uplifted by the government. Because of the program, we reach these targets – vaccination, de-worming, and addressing malnutrition cases," Dr. Paganpan exclaimed.
Being the 4Ps focal person, Rozana ensures that the beneficiaries are closely monitored. She encourages the pregnant women to have their pre-natal check-up every two months and monitor the children beneficiaries through de-worming, feeding programs, and visiting their households regularly. She is a consistent resource person during FDS and YDS incorporating in the minds of 4Ps beneficiaries the importance of health, backyard gardening, and proper waste disposal.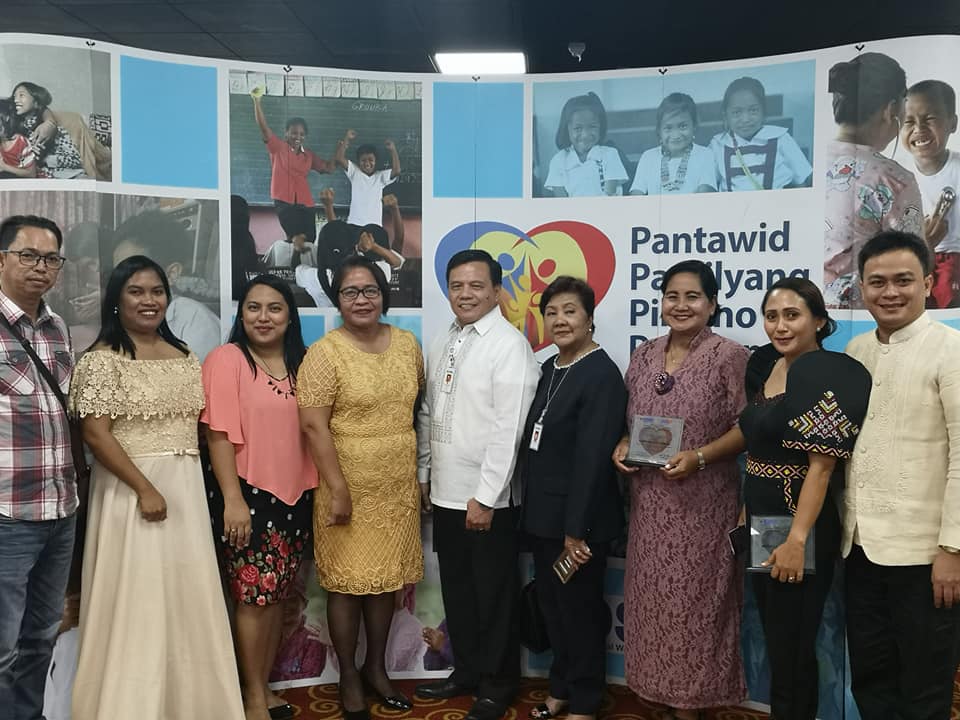 Filling her passion to serve
"Ma-share nako sa ila ang mga serbisyo sa health. Makita sab nako ang ilang interes nga makakat-on tungod sailang mga pangutana kabahin ani labi na sa gipahigayon namo nga IP Summit. Naghisgot mi mahitungod sa Family Planning ug HIV Awareness, naghatag mi og free dental care ug bloodletting program, ug nagpahigayon kami og house-to-house survey pinaagi sa deep-dive nga programa (I share to them the services of health. I can also see their interest to learn through their questions during the IP Summit. We discussed on FP and HIV, we provided free dental care and bloodletting program, and we conduct H2H survey through the deep-dive program)," Rozana added.
Indeed, the heart grows affectionate when we extend ourselves beyond what's expected, beyond our job descriptions, beyond our duties. Going the extra mile is a vital element that will lift our mood, allowing hopefulness to rule in our lives.
With this, Rozana can truly say that her selfless heart is full. ###(JOANA RICA P. MILLAMA/Social Marketing Section/DSWD Field Office Caraga)