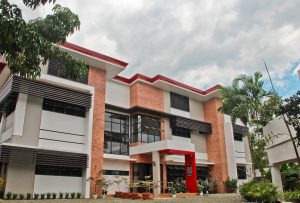 BUTUAN CITY – Twenty-two years after the Home for Girls in Caraga was built here, a 58-bed capacity two-storey dormitory has been recently inaugurated as a part of improving Department of Social Welfare and Development (DSWD)-Caraga's services to female children in need of special protection.
Undersecretary for Special Project and Infrastructure Management Camilo G. Gudmalin, who led the ribbon-cutting and turn-over on July 25, congratulated the field office Caraga for completing the centers and residential care facilities (CRCF) infrastructure projects on time.
Gudmalin emphasized that relative to the approval of the 2018 General Appropriation Act (GAA), the Department has been allocated with P2.3 billion to rehabilitate and improve the CRCF, adding that around 500 projects have been proposed distributed in 71 residential care facilities nationwide.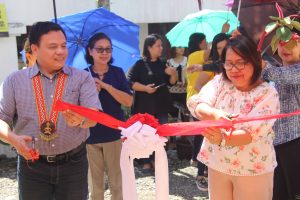 "We are much happy to be inaugurating a structure where our vulnerable children will be given right rehabilitative programs and services," Gudmalin said, clarifying that the core function of giving "love and care to these children" is still the main objective of the centers.
Gudmalin also said that the Department will continue to propose projects to improve better the facilities where these programs and services are delivered.
"These children have undergone traumatic experiences and we will do our best to help them live better lives and erase these pains from their past," Gudmalin added.
Regional Director Mita Chuchi Gupana-Lim expressed her thanks to everyone who have contributed on the success of building two-storey dormitories and infrastructure projects both in Home for Girls and Regional Rehabilitation Center for Youth in Prosperidad, Agusan del Sur.
"Running and managing these Centers is a major priority of the agency. This is why we want to maximize all our efforts to improve not just our services, but also our facilities," Lim said.
Lim added that the improvements will aid in the rehabilitation and care for the clients especially that center does not only house girls bit in some cases also women in crisis situation.
"We all hope that we could provide a nurturing environment to our clients, through these improvements. They all deserve to enjoy in their stay here in the center," Lim said.
Supervising House Parent Sherlita Sausal said that visible changes have been observed since the clients have been transferred to the new dormitory.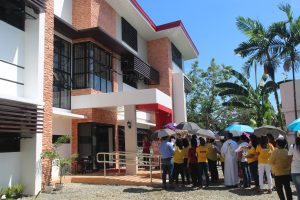 "It has been a great feeling transferring to this new dormitory because the facilities are new and complete. The clients love it better here compared to the old dorm that was a bit congested especially on their bedrooms," Sausal said.
The residents have also expressed their thanks that they have been provided with better facilities.
"Ganahan mi kay lami man gyud sa feelings nga dili ka mag-expect sa imong kinabuhi nga makatungtong og ing-ani nga balay, ing-ani kadaku. Mao pod siguro nga kasagaran sa amo nagpasalamat gyud (We are very happy and we feel great for having experienced living in a house as big as this one. This makes us all very much grateful)," said a client of the Home for Girls.
The RRCY dormitory for male children in conflict with the law has also already been inaugurated on June 20. #(MIKE ARIEL PLAZA/Social Marketing Section/DSWD-Caraga)