The Department of Social Welfare and Development (DSWD) Field Office Caraga have completed the first semestral payout for beneficiaries of the Social Pension for Indigent Senior Citizens Program.
DSWD Caraga completed the first semestral payout in 73 local government units in the region last August 2, despite the delay of release of stipend due to the cleansing of the database to get rid of unqualified beneficiaries.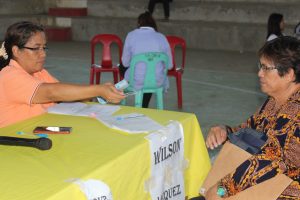 The Social Pension Program Management Office (SPPMO) Caraga have serve 114,143 qualified beneficiaries amounting to P342,429,000 in the first semester.
Of the 121,980 beneficiaries with payroll, only 7,837 weren't able to claim their pensions since they are out of town, hospitalized and are living in geographically isolated and disadvantaged areas.
To accomplish the 140,000 target beneficiaries this year, DSWD Caraga is set to release the stipend on the second semester to the remaining 18,020 beneficiaries amounting to P54,060,000, along with the 7,837 unpaid beneficiaries.
For the second semester, DSWD Caraga has reminded representatives of beneficiaries, who couldn't made it to payout venues due to severe illnesses, to claim their P3,000 semestral pension by bringing requirements such as medical certificate (with doctor's license number), Pagtugot Form signed by the Local Social Welfare Development Officer, original and photocopy of any valid government-issued IDs of both the beneficiary and the representative.
Family members of beneficiaries, who died since July 1 this year, can also claim the stipend of their deceased kin. Requirements in claiming the said pension are death certificate, warranty of release form, original and photocopy of ID of the claimant.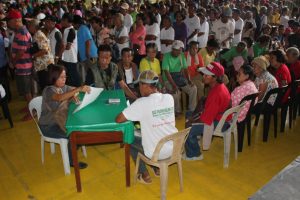 Senior citizens are advised not to go to DSWD Field Office to claim their pension. DSWD Caraga will only release stipend in designated areas on specific dates.
DSWD Caraga is working overtime to ensure that beneficiaries receive their pension the soonest.
The Social Pension program provides a monthly stipend amounting to P500 to augment the daily subsistence and other medical needs of indigent senior citizens. This is in line with the fulfilment of the government's obligation to the most vulnerable sector through social protection, and for the full implementation of Republic Act 9994 or the Expanded Senior Citizens Act of 2010.###(DARYL D. ANUNCIADO/Social Marketing Unit/DSWD Field Office Caraga)