Butuan City- Barangay Officials from Butuan City convened and discussed the implementation of Listahanan 3rd round household assessment of the Department of Social Welfare and Development (DSWD) on September 23, 2019 this city.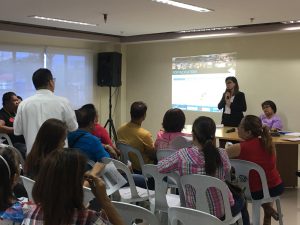 Sangguniang Panlungsod Member and Chairman for Social Protection Committee Ferdinand Nalcot led the Consultative Meeting which served as venue to answer queries related to Listahanan project.
One of the topics raised was the assessment methodology and the use of Pockets of Poverty in urban barangays.
Based on the household assessment methodology, saturation strategy will be utilized for identified rural barangays as branded by the Philippine Statistics Authority (PSA), while for urban barangays, Pockets of Poverty are identified and will be the only areas saturated.
Pockets of Poverty refers to geographic area/s in the barangay where cluster of poor households resides. The identification of Pockets of Poverty in urban barangays is very significant considering that not all areas in the urban barangays are populated with poor households. For the targeting system to be cost-efficient, it needs to prioritize areas concentrated with poor households. Identification of such areas are coordinated with the LGUs. The Barangay Local Government Units shall draw a list of proposed pockets of poverty based on their assessment taking into the consideration the 10 pockets of poverty as defined by the Presidential Commission on Urban Poor.
Other than that, the specific roles and responsibilities of the LGU during the preparatory and data collection phase were also discussed. This is in line with the Memorandum of Understanding between the DSWD and Department of Interior and Local Government (DILG) that strengthen partnership and participation of the B/LGUs.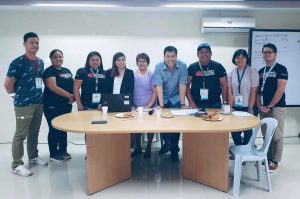 With this meeting, the barangay captains committed to provide barangay guides to the enumerators to ensure that all households will be assessed and to submit the proposed pockets of poverty, as this will be the basis for the assessment strategy for urban barangays.
The submitted report on the pockets of poverty will then be validated by the Area Supervisor who will conduct ocular visit on the identified pockets of poverty using validating tool called the 10-points questionnaire.
The DSWD will conduct the 3rd round household assessment targeting more than five hundred thousand (500,000) households in Caraga Region which will start on October this year.
Listahanan is an information management system that employs geographic targeting, household assessment, and validation in order to provide national government agencies, development partners, and other social protection actors with information on who and where the poor are in the Philippines. ###(ABEGAIL R. ALVAREZ/Social Marketing Unit/DSWD Field Office Caraga)