In the bid to prepare the identified partner Local Government Units (LGUs) for the 2020 National Community-Driven Development Program (NCDDP) Extension, the Department of Social Welfare and Development's (DSWD) Kapit-Bisig Laban sa Kahirapan – Comprehensive and Integrated Delivery of Social Services (Kalahi-CIDSS) organized two batches of LGU Forum at Dottie's Place Hotel and Restaurant, Butuan City and Grande Suites, Surigao City on October 4 and October 11, respectively.
The activity aimed to re-orient the target municipalities about the NCDDP's overview and key design features, institutional agreement, management structure, financial arrangement and local counterpart contribution, implementation process, and enrolment precedents. It also served as a venue for the DSWD to discuss the requirements and parameters of their partnership between the LGUs.
Moreover, this one-day event was graced by Municipal Mayors, Vice Mayors, Association of the Barangay Captains (ABC) Presidents, Social Welfare and Development Officers, Planning and Development Council Officers, and staff from the municipalities selected for the extension.
A total of seven municipalities have been determined for the implementation of the 2020 NCDDP Extension, namely: Barobo, San Agustin, and Madrid, Surigao del Sur; Placer, and Taganaan, Surigao del Norte; Basilisa, and San Jose, Province of Dinagat Islands.
These municipalities were identified based on the criteria given by the Kalahi-CIDSS National Program Management Office.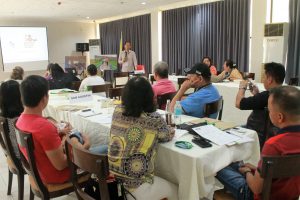 DSWD Assistant Regional Director for Operations and Kalahi-CIDSS Regional Program Manager Nerisa T. Murih acknowledged the commitment shown by the municipalities through their participation in the forum. She also encouraged the LGUs, particularly the Local Chief Executives (LCEs), to support the agency in promoting the Community-Driven Development (CDD) institutionalization.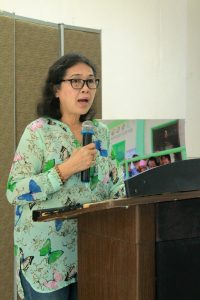 "As we prepare ourselves for the 2020 Program Extension, I implore everyone to help us in promoting the CDD institutionalization. Through the years, we have seen the positive and significant results of CDD in our communities. May this be our motivation to support this movement to provide our people a better and improved quality of life," Murih said.
Further, Municipal Mayors have also expressed their full commitment to the extension for next year. They pledged to do their share of responsibilities to ensure the successful implementation of the program.
Mayor Joey S. Pama of Barobo, Surigao del Sur firmly committed that they will double their efforts in implementing CDD in their municipality as he was able to witness how this strategy has contributed to the improvement of Barobo.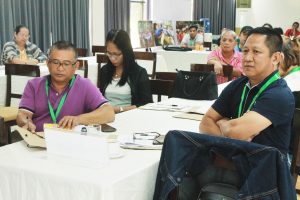 "My presence in this event is already a clear manifestation of my support and commitment to the program. CDD is different from any other government intervention because it extends to the grassroots level. I assure you that LGU Barobo will double its efforts and contribution in next year's extension," Pama expressed.
The NCDDP is the scaling up of the community-driven development. Its overall objective is to provide poor and vulnerable communities access to basic social services and increase participation in more inclusive local planning, budgeting, and implementation.