Tribal groups from different part of Caraga gathered recently during the Indigenous Peoples Summit 2019 in Butuan City to celebrate their participation and contribution in nation-building and at the same time raise concerns that their communities are facing.
The one-day summit, which was organized by the Department of Social Welfare and Development (DSWD) Field Office Caraga, was held at Balanghai Hotel on October 28, and was attended by Manobo, Mamanwa, Higaonon, Banwaon, and Mandaya tribal groups.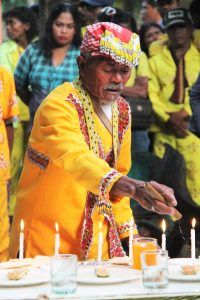 These tribal groups are from six ancestral domains granted with the Certificate of Ancestral Domain Title (CADT), namely: CADT 089 – Veruela and Sta. Josefa; CADT 117 – La Paz and Loreto; CA
DT 078 – Rosario and Tagbina; CADT 134 – Kitcharao, Jabonga, and Santiago; and CADT 048 – Kitcharao, Alegria, Tubod, Claver, Bacuag, and Gigaquit.
Consequently, these ancestral domains are also part of the Kapit-Bisig Laban sa Kahirapan-Comprehensive and Integrated Delivery of Social Services (Kalahi-CIDSS) PAMANA–IP CDD implementation.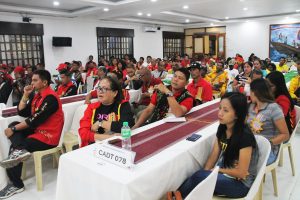 The summit also served as a venue for the Kalahi-CIDSS program to provide updates as well as for the IP communities to highlight their contributions to the program implementation of the PAMANA–IP CDD or the Payapa at Masagang Pamayanan – Indigenous Peoples Community-Driven Development Project.
DSWD Caraga Regional Director Mita Chuchi Gupana-Lim said that the activity was very significant as it allows the IP communities to voice out their concerns and opinion. Further, RD Lim said that through the said activity, the impact and contributions of the indigenous communities' in the project are highlighted.
"To our IP leaders, we need your opinion. We want to hear your voice so we may know of your needs in your respective communities. We believe that through this summit, the DSWD and the other concerned agencies will be able to address your concerns especially in the implementation of the PAMANA-IP CDD and other IP programs in your localities", Gupana-Lim said.
Datu Mario Labao, a Mamanwa tribal leader from Alegria, Surigao del Norte province, expressed his gratitude towards the DSWD for initiating the event because they were able to articulate their pressing concern on education.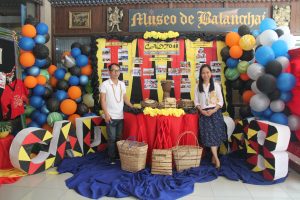 "Through this summit, we were given the chance to tackle our request for scholarship funds for our children. We fervently hope this will be granted the soonest because many of our children desire to go to college and study medicine or law", he said.
The IP Summit was graced by stakeholders from the National Commission for Indigenous Peoples, Office of the Presidential Adviser on Peace Process, and the Department of the Interior and Local Government.
This year's summit is anchored on the theme, "IP in Action: Strengthening Culture and Tradition by Building a Culture of Peace for Sustainable Development in Ancestral Domain Areas".