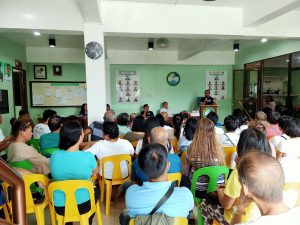 Butuan City – To fully understand the objectives and importance of conducting the 3rd round household assessment of the Department of Social Welfare and Development (DSWD), the Department through the Listahanan field workers, started its coordination meeting with the Local Government Units (LGUs) and Philippine National Police (PNP) in Caraga.
This is to inform the key partners that the Department will update the list of poor households through deploying hired field workers who will conduct the house-to-house interview starting third week of October.
Area coordinators and area supervisors have dialogued with the municipal mayors, barangay officials, and other representatives to discuss the significance of Listahanan 3.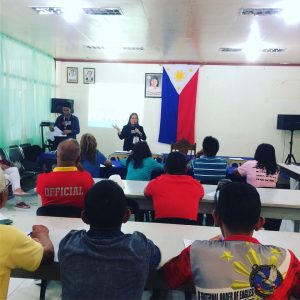 The National Household Targeting Section (NHTS) through Regional Field Coordinator Aldie Mae A. Andoy also met with the higher officials of PNP in Brgy. San Mateo and Dulag, Butuan City, for proper coordination.
Andoy said that the police will play a significant role during the assessment in ensuring the safety of the Listahanan workers in the field.
As agreed, prior to the deployment of workers, the PNP will issue clearance as assurance that the area is safe for the conduct of the house-to-house assessment.
Also, the area supervisors have already started their ocular visit of the identified Pockets of Poverty as proposed by the punong barangays using the 10-point questionnaire tool. This is an important strategy since this will be the basis for the assessment methodology for Urban Barangays.
Pursuant to Executive Order 867 series of 2010, DSWD through Listahanan is mandated to update the list of poor households every four years. Listahanan is an information management system that identifies who and where the poor are. #