DSWD Field Office Caraga commemorates the twenty-second anniversary of Home For Girls on November 11, 2019 at Brgy. Bonbon, Butuan City.
The said celebration was attended by the former and currently employed social workers, house parents, center staff, and former residents of the center. Jessie Catherine B. Aranas, OIC-Protective Services Division chief also attended and shared her experiences during her first years as social worker in the center.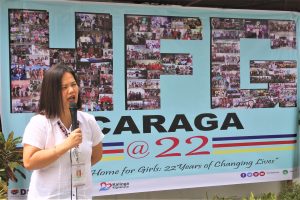 For 22 years Home for Girls is one of the residential care facilities of the DSWD Field Office Caraga which caters to the needs of young girls from seven (7) below to eighteen (18) years old who are either sexually, psychologically and/or physically abused by their immediate family members or neighbors It is also home to victims of child labor, child trafficking, and children in conflict with the law that were referred by the local Police,
Local Government Unit, Non-Government Organizations, and victim's relatives. Home for Girls was established in 1997 and since have provided continuous services through its social workers, resident psychologists, manpower development officers, houseparents and resident doctors. The center provide a comprehensive program that addresses self-improvement and rehabilitation needs which includes psychotherapy through formal and non-formal education like ARTS, MUSIC, and SPIRITUAL activities for the clients.
For this year's anniversary theme "Home For Girls: 22 years of changing lives", emotions were overflowing as houseparent and residents shared their testimonies on how they were reformed and changed, through the services of the HFG. According to Mommy Lolita, a houseparent for 20 years, "it is not easy to raise children whom you do not know and who are bringing heavy emotional baggage. But because of the need to earn money so that I can help my husband sustain our financial needs, I just set aside the stress of being a houseparent and focus on my job. Years went on, and I slowly learned to love my job and the girls." Residents were all grateful for the tender love and care that their house parents and HFG staff had showed them.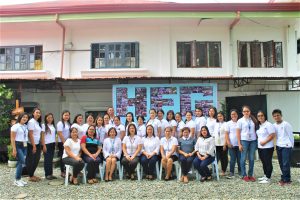 DSWD FO Caraga, through the HFG, celebrated the momentous occasion with the promise to continue changing lives, especially of its clients and their families. ###